Doing a Quarterly Newsletter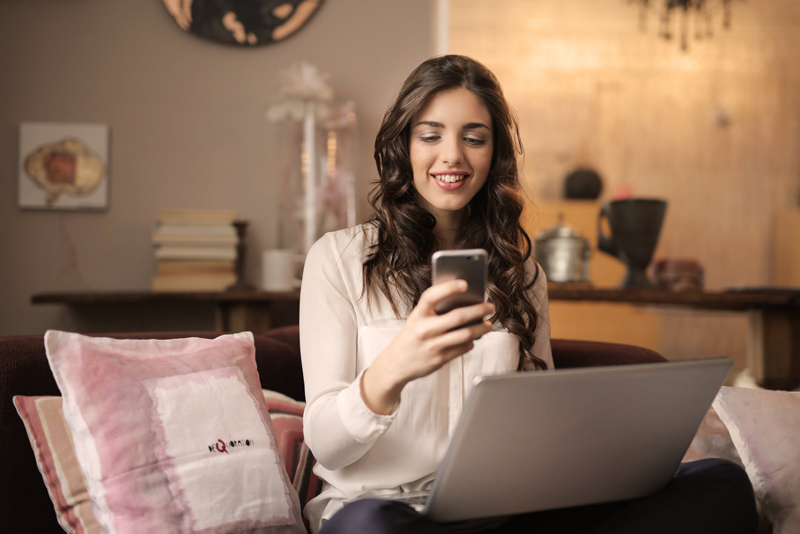 Do you have a new website for your business, organization or association?

Are you considering doing a newsletter or ezine but don't have enough content or sustenance accumulated to justify sending it out every week or even every month?

Don't have a lot of subscribers that warrant doing a weekly or monthly newsletter?

Or just want to give yourself some time in between issues to produce a high end quality newsletter?

Then doing a quarterly newsletter may be just right for you or your business if you want to give yourself some time to settle into a routine or schedule.

Quarterly Newsletters are published four times a year. They are utilized by Professional organizations that offers membership into a particular profession or niche. Quarterly newsletters are also published by some non profit organizations, associations and societies/clubs. Part of the membership to professional organizations etc. includes receiving their respective newsletters that keeps their members informed and up to date on what's happening and going on within that profession.

The quarterly newsletter's content is focused on industry news, events such as conferences, conventions, and seminars; any up coming dates that should be remembered about meetings and gathering along with a glimpse of the planned agenda. The type of profession or membership will determine the kind of information included in the quarterly newsletter. The contents of the newsletter could include member events and activities. Special highlights about the scenes behind the organization it represents.

There is much that can be included in a quarterly newsletter. You must decide what is important for your readers to know and wha your newsletter is to accomplish. Doing a quarterly newsletter leaves room for you to produce a high quality newsletter. It depends on what your priorities are for the readers to know and the mission of the newsletter, in general.

There's so much on the web about ideas, suggestions, etc of what could be include in a quarterly newsletter. I would suggest, if doing a quarterly newsletter, plan for it carefully. Be sure to add content that is relevant to the industry or niche represented and what you want to accomplish. In addition to the above, add some pizzazz. By pizzazz, I mean pick graphics and photos that are lively and offers a story in pictures. Find stories of interest within your industry or niche as featured articles. Give little tidbits of information that readers may not know about.

Publishing quarterly newsletters gives you the time to plan in between issues. Quarterly newsletters is a little easier to handle if you are just starting with a brand new newsletter. If you are new to producing and publishing newsletters, then quarterly newsletters will afford you the time you need to work on a "learning curve". This gives you the opportunity to try things out, while learning the ropes to see what works and doesn't.

With a quarterly newsletter it is a good idea to keep a copy on your website and have a "Subscribe to Newsletter" link so visitors can opt in. Be sure to include links to your website's content that may not be included in the newsletter. This will help drive traffic to your site, as well. Don't just link to a bunch of information, articles or content that really has no relevance to your newsletter's theme or mission.

Give your readers a little inside information or background on what they are to take away when they do click on the links. Give a little inside knowledge of the writer's background or website background, etc, especially if it is someone you know or trust in the same industry or niche. We all have people we admire that is in the same niche or profession that are very successful and accomplished in their field of expertise.

Whether you do quarterly or not, the choice is still yours to make. I believe the frequency of publishing a newsletter is of personal preference. No one knows you better than you. Don't make hasty decisions on how often to publish your newsletter until you have taken a good inventory of what you have to offer and whether or not you will be able to keep up with the consistency of getting it out on time.

No matter what others may say about how often to send a newsletter, you must weigh the decision of whether or not you will be able to commit to a schedule and still produce a high quality, valuable newsletter. One of the main things to consider about publishing a newsletter is the scheduling of how often to send it. Whatever you decide or however you decide, you must be consistent and on point with your scheduled times. If not you run the risk of being flagged for SPAM.

A quarterly newsletter will do well if you are consistent and produce a great looking and great "read" newsletter. It will also do well for you to remind potential subscribers of the date for the next issue of your newsletter to be released. Place a count down of sorts on your website where visitors can see it. There are "count down" widgets that can be used on websites or blogs. So consider using one so that visitors will know the next time to expect your newsletter to be released.



Related Articles
Editor's Picks Articles
Top Ten Articles
Previous Features
Site Map



Follow @EzinesEditor
Tweet





Content copyright © 2022 by Grace D. Dooley. All rights reserved.
This content was written by Grace D. Dooley. If you wish to use this content in any manner, you need written permission. Contact Grace D. Dooley for details.