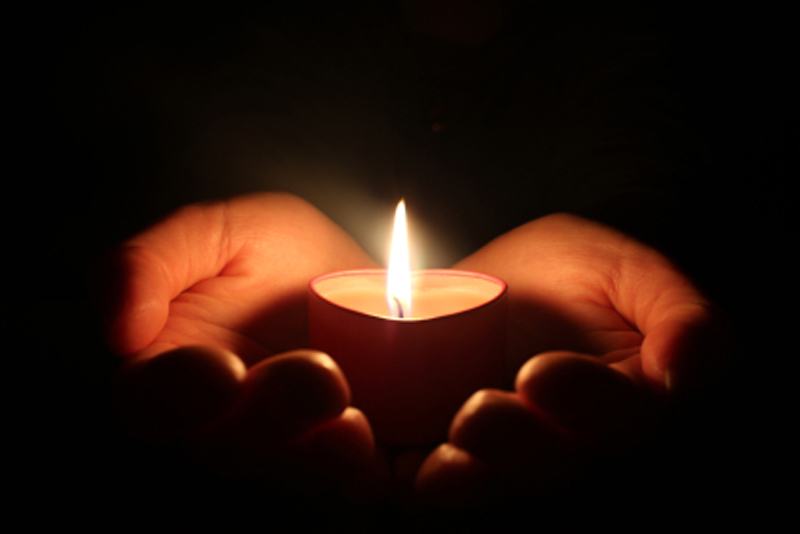 There are things in life that you can control. As humans, we have the free will do pretty much do as we please. But, as humans, we are also subject to the personal and societal consequences that our actions incur. That is the law of cause and effect.

However, what about the times in our lives when fate steps in and we find ourselves spinning in a vortex of chaos which we had no hand at all in creating? These are the things we simply cannot control until we finally get our heads above water enough to gasp for air.

The Ten of Swords depicts a man laying on his stomach and being firmly held in place by the ten swords protruding from his back. There is the light of hope shining in the background, but he isn't sure if he has the strength to find a way to get to that light.

You can actually feel the despair and hopelessness seeping out from this card. It is all about being powerless, hopeless, and depressed. There really isn't even anger at this point. The presentation of this card reminds me of the twelve step program used in Alcoholics Anonymous. The first step is to admit that you are powerless over your life. The program simply won't work until you honestly understand this principle.

Isabelle is in this situation. She was asked to leave the dance troop she was with and is ocean bound back to her hometown. She is sick and the voyage is a rough one. She is tossing feverishly on the bed in her tiny room when she hears the alarm bells ringing. People are shouting and the ship is beginning to shake as it is tossed among the ledges into which it has been driven.

As Isabelle tries to make sense of what is happening the whole ship seems to shatter into a million pieces and so does Isabelle.

When she awakens, she finds herself in a strange place. She is in a bed and her whole body feels shattered and broken. She tries to speak but is dragged into the merciful darkness once more.

Weeks pass as Isabelle lingers on the brink of death. But, she is young and strong, and one day she wakes up to herself once again. There are a few memories, but mostly her life up until now is a confused haze of puzzle pieces.

There are a lot of stories to tell about Isabelle. But, the only thing that is important to say is that she lived a life that she never expected to live. She married a rich Baron and had several children. She didn't know that she had once almost married her childhood sweetheart, she didn't know that she had been a dancer, and she didn't even know her name was once Isabelle. Her life was a good life, a useful life, and a long life. But.. she always knew that there was something missing...

If the Ten of Swords appears in your reading, it is telling you that fate is a part of life. We make plans and we believe that our life is going in the direction we are heading. However, fate doesn't always see it that way.

You are facing a situation in which you feel powerless and hopeless. The only course of action is to hold on to what joy you can feel and follow that joy out of the darkness and back into the light. It won't be an easy journey. Just remember.. Never give up.






Related Articles
Editor's Picks Articles
Top Ten Articles
Previous Features
Site Map





Content copyright © 2022 by Linda J. Paul. All rights reserved.
This content was written by Linda J. Paul. If you wish to use this content in any manner, you need written permission. Contact Linda J. Paul for details.