Guest Author - Parthena BlackFollowing are books I've actually read and reviewed for the site. Read a full review for each product by clicking on the text link. If you want to explore further, click on the links to FetchBook and Amazon. Don't forget to check out the Wellness section while you're here!
---
---

www.FetchBook.Info: New & Used Books

Find the Lowest Price -
Compare more than a hundred book stores, 60,000 sellers, in a click.


---
Dream Cards
---
Dreams and Relationships
---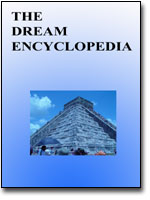 Written by One of Our Own Editors!
---
The Hidden Meaning of Dreams
---
Dr. Judith Orloff's Guide to Intuitive Healing
---
The Sex Of Your Dreams - Erotic Dreams and Their Hidden Meanings
---
Bereavement Dreaming And The Individuating Soul
---
Night Wings - A Soulful Dreaming and Writing Practice
---
The Art Of Dreaming - Tools For Creative Dream Work
---
Lucid Dreaming In 30 Days - The Creative Sleep Program
---
From the Publisher:
A compilation of writers from varied backgrounds who share teachings, insights, wisdom on the spiritual practices ranging from Angels, Tarot, Astrology, Reiki, Meditation, Dream Interpretation, Native American Spirituality, Wiccan Topics, Feng Shui and Environmental Awareness and Responsibility.
---
DirectTextbook.com
Compare Prices on New & Used College Textbooks ~ Search over 3 million books by ISBN, Title, Author or Keyword
---