Dream Symbols - Clocks, Watches and Calendars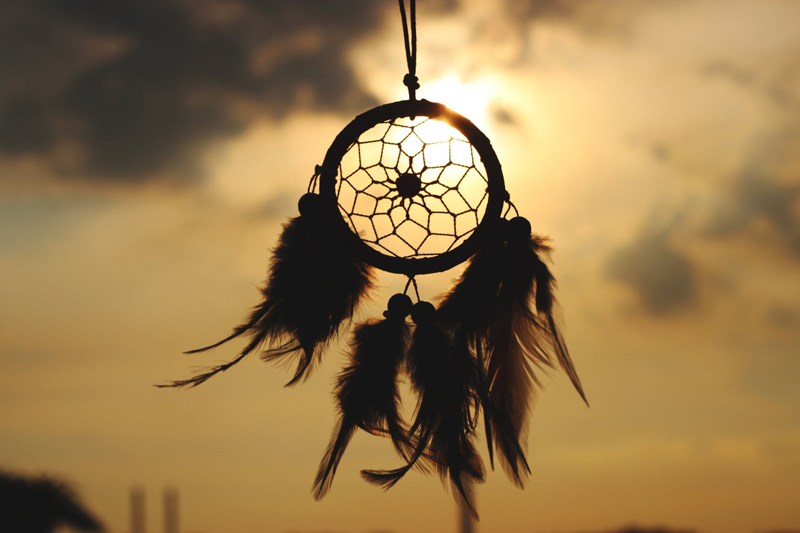 The purpose of clocks, watches and calendars is to measure how much or how little time we have available to us. Timepieces and dates remind us that time is passing and we are aging. Birthdays and anniversaries prompt us to reflect upon what we have and haven't accomplished and bring our memories to light.
While these nifty little items help us plan our days, months and years, they can also cause us a great deal of stress. In our busy society, our lives are organized around "false" routines arranged by the clock and not what is best for our bodies and minds. Don't even get me started about daylight savings time!
In a dream where a clock or calendar is significant, your dream may be telling you to make time for what you want and need to do for yourself independent of the schedule that society has designed for all of us. If you are under stress about deadlines or have been procrastinating about a task, clocks and calendars may simply be a manifestation of that stress: "I'm running out of time." A clock showing a specific time, such as one minute to midnight or 5:30 p.m. may indicate anxiety about an upcoming event.
Calendar dates can be significant in dreams. For instance, "December 12th" appeared very clearly on a sign, a wall, etc. First, look at whether the date has meaning for you. Is it someone's birthday, an anniversary or holiday? Was that day happy or sad for you or them? What does the person or event associated with that date symbolize for you? What's going on in life right now that relates to that? Some dream dictionaries say that dreaming of a future date means that something will be completed by then. Past dates with historical assocations can be interesting. Do some research to find out what happened on that date and compare it to the present. If the date was a fateful one, such as September 11th, it doesn't necessary foretell disaster. Your dream is telling you to live in the present and enjoy life to the fullest. Historical dates, along with other factors, can suggest past life dreams.
Clocks can symbolize the human
heart
, especially if you notice that it is ticking in your dream. The ticking represents the heartbeat and in the dream world symbolizes emotional issues. Is the ticking fast, slow, loud or soft? Does it sound like a clock or like a heartbeat? These observations can help assess the state of your emotions. A stopped clock may indicate a stilling of the emotions, such as depression or a broken heart. It may also symbolize uncertainty or ambivalence about an emotional issue. A clock with its hands spinning wildly could indicate that your emotions are spinning out of control or that you are feeling critically behind schedule in waking life.
Your dream may be a message to slow down and take a look at your stress level. The technology of cell phones and laptops is wonderful, but
these
nifty little items have helped create a seven day work week for some folks. A recent television commercial urging us to take vacations said it brilliantly: "Your time is our money." Unless you are self-employed and working long hours is really a necessity, beware of giving the precious time that belongs to you and your family to someone who wouldn't think twice about replacing you.
Perhaps you have an art, hobby or sport that helps you to feel whole and fulfiilled but are finding more and more that there never seems to be any time. While it initially sounds like yet another responsibility, joining a group, class or team may help you make time in your schedule to nurture what brings you joy. In her dynamic little book,
Heal Your Body
,
Louise L. Hay
says that heart attacks and heart disease are caused by joy being squeezed out of the heart. Life coach and inspirational author
Iyanla Vanzant
says that we must do what brings us joy to stay physically and emotionally healthy.
Mystical folklore says that to hear a clock chime in a dream indicates that you wlll receive bad news. My bet is that you'll change back into ripped jeans and no makeup, and some Prince Charming kind of guy will find you precious and adorable!
Oh, by the way - it's that time of year for lots of free calendars! So far I have one from Wal-mart, and my insurance company gave me both a wall and mini desk calendar. I'm looking forward to my pharmacy's - theirs has great coupons! As the year closes, this is a good time to evaluate progress on your goals or to firm up the dream
your heart desires
. Remember, your dream can't come true if you don't have one.
Our Dream Symbols Dictionary is constantly developing and expanding. No search engine is perfect and here are some tips on using ours:
A Few Tips On Using The Site Search
If you still can't find the symbol you're looking for, please don't hesitate to e-mail me or post your question in the
Discussion Forum
, where we also offer free dream interpretation. We'll find an answer for you!
Dream until your dreams come true!
Parthena Black is a professional social worker and ordained minister with experience in tarot and runes. For private spiritual counseling and intuitive readings via e-mail, please visit her at
oymygoddess.com
.
---
Be inspired to live your dreams every day of the year with the positive messages, affirmations and beautiful images in the "Always Believe In Your Dreams" 2006 Calendar from Blue Mountain Arts.





Debbie Ford offers simple guidance and tools for dreaming, planning and living your best year ever:


You Should Also Read:
Dreams That Predict The Future
Dreams and Nightmares - Wake-Up Calls
Clairvoyance and the World of Dreams


Related Articles
Editor's Picks Articles
Top Ten Articles
Previous Features
Site Map





Content copyright © 2021 by Parthena Black. All rights reserved.
This content was written by Parthena Black. If you wish to use this content in any manner, you need written permission. Contact Lori Chidori Phillips for details.