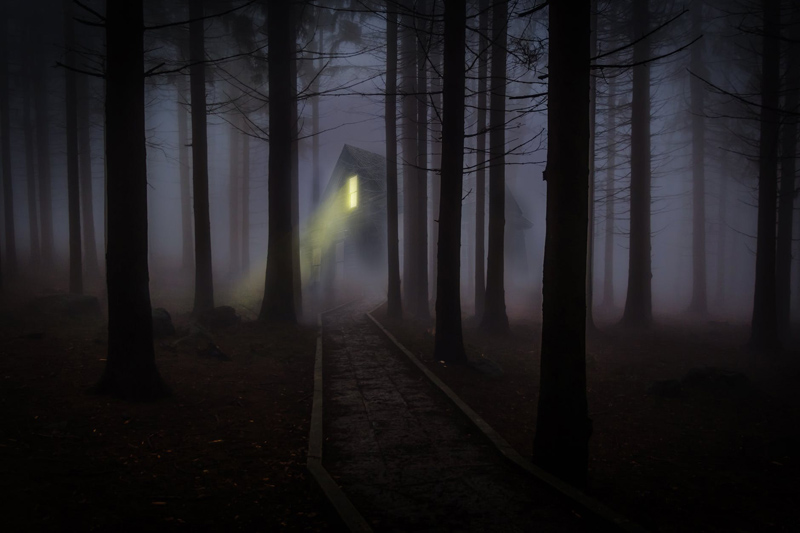 Portrait of Jennie is very often described as a haunting romance, or as a romantic mystery, and both descriptions are true. Once seen, the story of Jennie and Eben is rarely forgotten, and even at the end of the movie, the mystery surrounding their meeting and falling in love remains.

Released in 1948 by the Selznick studio, Portrait of Jennie was adapted from the novella of the same title by Robert Nathan, published in 1940, and directed by William Dieterle. Although it subsequently became a much loved classic movie, Portrait of Jennie was not a huge box office success, perhaps because post-war audiences had started to look for greater realism and a more modern feel in their movies.

Unusually, the movie has no opening credits, except for the studio name and logo; it opens with a narration. As we hear that "the past and future are together around us", we first see Eben Adams (played by Joseph Cotten), an artist struggling to make his way in New York City. He shows his portfolio of work at a small art gallery. Most of it is rejected, but one of the gallery owners, Miss Spinney, pays him a few dollars for a painting. She likes Eben, and can see that he is in need of a square meal.

As Eben walks through a wintry Central Park, he sees Jennie for the first time. She is a young girl, wearing old-fashioned clothes and playing in the snow. They strike up a conversation and Jennie eagerly wishes for Eben to wait for her to grow up so they can be together forever. When Jennie leaves, Eben watches her walk away but he is distracted for a moment, and when he looks again it seems that Jennie has disappeared into the fading winter light. Eben discovers that a parcel she left behind contains a pretty scarf, wrapped in a piece of newspaper from the year 1910.

Portrait of Jennie was the fourth movie to star Joseph Cotten and Jennifer Jones, and they do make an attractive pair. Jones was the second wife of studio head David O Selznick, whose efforts to propel her to major stardom never really succeeded, although she was a popular leading actress. Her first appearance in this movie strikes a slightly jarring note, since despite her style of dress, and camera angles designed to make her appear smaller, she is not convincing as a schoolgirl.

After their meeting in the park, Eben makes a sketch of Jennie, which he sells to his new mentor, Miss Spinney. The next time he sees Jennie she appears older, and at their third meeting she is older again. Eben "puts the mystery away from his mind" but he can't stop thinking about Jennie. Unable to work on anything else, he wants only to see Jennie again and paint her portrait.

Miss Spinney, beautifully played by Ethel Barrymore, wonders if Eben has created Jennie out of his imagination, and his need for something or someone to inspire him. But Eben knows that Jennie is real, and when she reappears as a grown woman, they acknowledge that they are in love. Eben completes her portrait but, just as before, when he looks away for a moment she vanishes.

Eben will see Jennie once more, after he has discovered the truth about her and her mysterious appearance in his life. Jennie tells him, "We were lonely, unloved. Time made an error".

After a sequence set during a violent storm - with the black and white film overlaid with an eerie green filter - the final scene of the movie is shot in Technicolor. Hanging in the Metropolitan Museum of Art is Eben Adams' beautiful Portrait of Jennie.

The movie combines fantasy, mystery and romance in a touching story of love that defies the boundaries of time. It is worth watching and sure to be remembered.

You Should Also Read:
The Best Classic Mysteries


Related Articles
Editor's Picks Articles
Top Ten Articles
Previous Features
Site Map





Content copyright © 2019 by Grace Rostoker. All rights reserved.
This content was written by Grace Rostoker. If you wish to use this content in any manner, you need written permission. Contact Grace Rostoker for details.