Vitamins, Minerals and Herbs for Sleep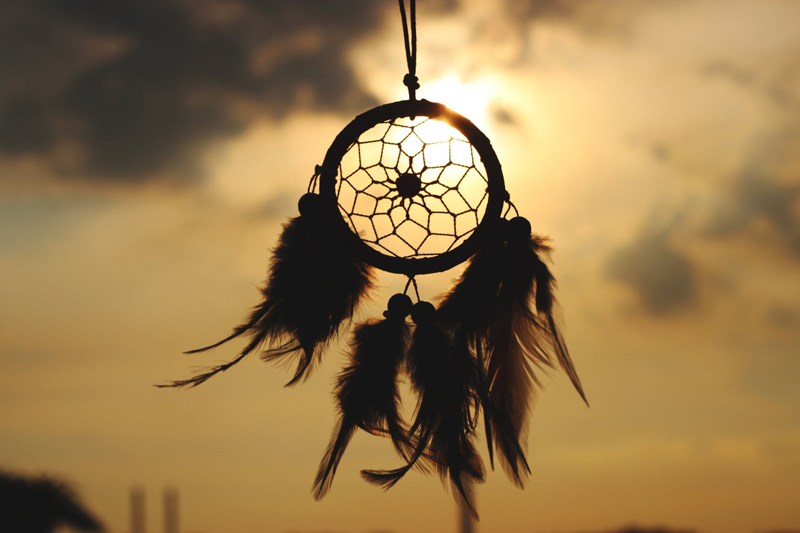 When I was diagnosed with Fibromyalgia about four years ago, it was at least part of an answer as to why I had terrible bouts of insomnia. Another problem was even worse than the insomnia. I could sleep for ten hours and wake up feeling like I had not slept at all. I was irritable at work, exhausted all the time and lost the ability to remember my dreams. In fact, I was so tired that I stopped caring. Fibromyalgia is a type of chronic fatigue syndrome accompanied by pain and a host of other symptoms. Quality sleep is critical for coping with this condition.
A co-worker suggested calcium and said that it helps with relaxation. During one of my pregnancies, my doctor told me that lack of calcium was causing me to wake up with horrible leg cramps at night, so this made sense to me. I began taking my calcium at bedtime instead of in the morning, and slept much better about sixty percent of the time. Calcium has a sedative effect on the body and a deficiency can cause restfulness and wakefulness. It is recommended that magnesium and potassium also be taken to assist the body in absorbing calcium. B vitamins help the body recover from stress. A deficiency in this area may also impair sleep. B-6 and B-12 are said to improve sleep. If just one or two components of B complex are taken, it is important to also take a B complex vitamin to avoid becoming deficient in the other B vitamins. Melatonin and folic acid are also said to improve sleep.
An herbalist recommended Valerian root for both my chronic pain and insomnia. While it did not seem to help my pain, it did seem to help me relax and fall asleep more quickly. Valerian has a strong odor and is best taken as a capsule. She also recommended Kava Kava and it seemed to help as well. I drank it as a tea made from the loose herb. Kava is sometimes recommended for depression. I did not find it helpful in that area. I also found 5-HTP to be even more helpful. This supplement is expensive and I could not afford to take it regularly. However, it seemed to lose its effectiveness over time and it worked better after a few weeks' break.
Fibromyalgia is a chronic condition and I have spent many years looking for answers. I believe that I developed the illness long before doctors diagnosed it. My primary care physician does not believe in it despite confirmation from the specialist he referred me to. I have spent hundreds of dollars in health food stores, often following a clerk around who loaded me up with a multitude of products but didn't really explain why they were choosing the items. Very few of these helped. When something did work, it was difficult if not impossible to determine what it was due to the number of supplements I was taking.
I had tried a system similar to LifeScript's many years ago. I filled out the Personalized Vitamin Profile online, reporting my eating and lifestyle habits and physical conditions such as menopause and heart disease. The analysis recommended a total of six different programs to choose from. I chose the Daily Essentials with Calcium Complete and the Heart and Cardiovascular Support. The two programs contain completely different ingredients. The Daily Essentials program contains all of the vitamins recommended above except Melatonin. For a 28 day supply of both programs, (four individual products) my total was $28.66, including shipping. The last time I shopped in a health food store, I spent that much on one product. LifeScript offers a money-back guarantee and access to nutritional counselors online or by phone. I received my order within two days. The individual daily packets cut down on the number of vitamin bottles at home and are easy to pop into my purse if I'm traveling. LifeScript offers a smarter way to buy supplements. I think I'll use the time I would have spent driving to the health food store to take a nap!
May all your dreams come true!
Sources:
Healthy Sleeping
Sleep, Nutrition and Vitamins
---
Parthena Black is a professional social worker and ordained minister with experience in tarot and runes. For private spiritual counseling and intuitive readings via e-mail, please visit her at
oymygoddess.com
.
---
You Should Also Read:
Vitamins for Better Sleep
The Dreams Shop


Related Articles
Editor's Picks Articles
Top Ten Articles
Previous Features
Site Map





Content copyright © 2021 by Parthena Black. All rights reserved.
This content was written by Parthena Black. If you wish to use this content in any manner, you need written permission. Contact Lori Chidori Phillips for details.