Cord and Beading Thread Dispensers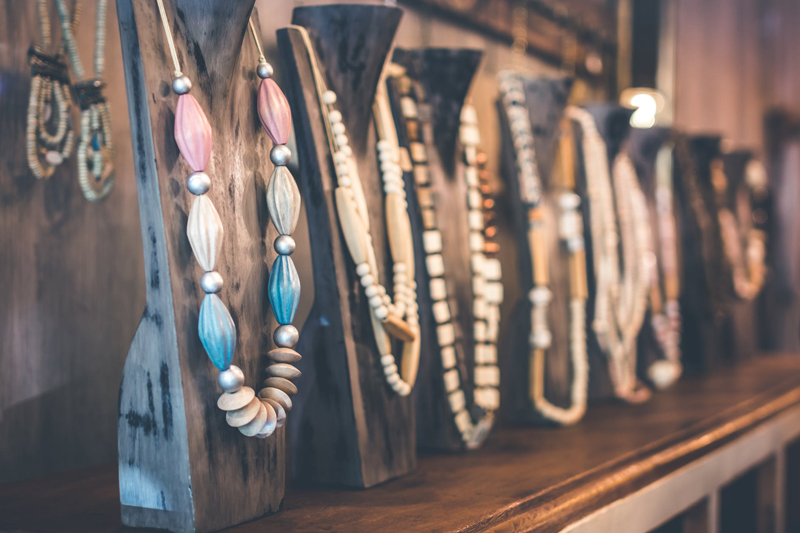 Lots of jewelry making projects require cord or beading thread, but few project instructions discuss ways to manage all of that string. Here are some tips for keeping cord and beading thread organized, untangled, and ready for use.
Jewelry Making Cord
Cord dispensers (also called string holders or twine dispensers) are simple but invaluable devises for storing and managing cord. You can use them with any cord that has been wound into a ball. A typical cord dispenser is simply a container with a tight-fitting lid and a hole for dispensing cord. Premade cord dispensers are often sold with kitchen supplies. (Chefs use them to keep string for tying up pot roasts.) You can also make your own or use certain common household items as alternative cord dispensers.
To make your own dispenser, find a lidded jar, tub, or plastic food container that is just large enough to hold a full ball of cord. Carefully use a drill, hobby knife, or punch to create a hold in the lid for the cord to pass through. Drop the cord ball into the container and thread the cord end through the hole. With the lid securely in place, you can pull out as much cord as you need without the cord ball fully unraveling or the cord getting tangled. When the dispenser is not in use, you can anchor the cord end to the lid with a piece of masking tape to keep it from slipping back inside.
Try making a separate dispenser for each type of cord you use. Label the dispensers with useful information like cord material, diameter, and cost per foot or yard.
If you don't feel like buying or constructing a cord dispenser, look around the house for usable substitutes. One popular option is the upside-down flower pot. Pull the cord end through the drainage hole and cover the cord ball with the overturned pot. You can use a teapot in a similar manner; drop the cord ball into the tea pot and dispense the cord through the spout.
To make a non-portable cord dispenser, try the kitchen funnel method. Attach a funnel to the wall right-side up and thread the cord down through the spout. Drop the cord ball into the top of the funnel, and dispense the cord by pulling it gently downward from below.
Beading Thread
Beading thread is usually sold in very small spools. If you store your thread in tiny zip-lock bags, you can use the bags themselves as dispensers. Just leave one small portion of each bag unzipped, with the thread end passing through it. To dispense thread, hold the bag in one hand and use the fingers of your other hand to pull out as much thread as you need.
To further avoid tangles, always condition your thread with beeswax or thread conditioner before using it, and use shorter lengths of thread whenever possible.
Click here to see the Butcher's Twine Dispenser on Amazon.com
Click here to browse cord dispensers on eBay, including some interesting vintage designs.
---
Chris Franchetti Michaels is a writer and jewelry artisan specializing in beaded designs, wire work, and metal fabrication. She is the author of the books Teach Yourself Visually: Jewelry Making and Beading, Beading Quick Tips, and Wire Jewelry Quick Tips. Visit her website BeadJewelry.net for more jewelry-making help and inspiration.
You Should Also Read:
Getting Started Bead Stringing - Preparation
Leather Jewelry Cord
Knotted Cord Bead Charm Bracelet Project


Related Articles
Editor's Picks Articles
Top Ten Articles
Previous Features
Site Map





Content copyright © 2021 by Chris Franchetti Michaels. All rights reserved.
This content was written by Chris Franchetti Michaels. If you wish to use this content in any manner, you need written permission. Contact Susan Mendenhall for details.