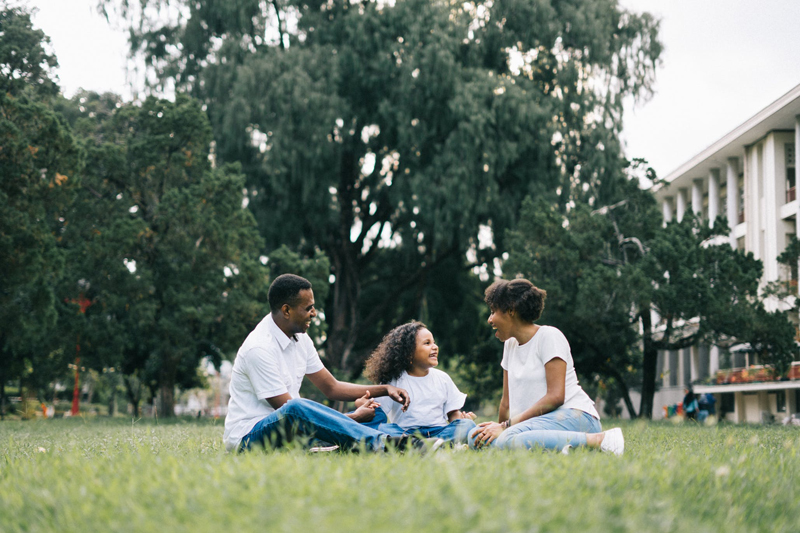 One of the meals I remember most from my childhood is lasagna. My mom made the best lasagna around. The flavors always melded together just right. No one else's lasagna compared. Mom won hands down! In fact, she was well known for many of the dishes she made, but by far, the most requested was her lasagna.

This is no joke…my mother would be going to the grocery store, and people would stop her and say what fantastic food she made. It confused her because how did they know? My Mom soon discovered that my Father was taking plates of her food down to his friends, or extra food when he went to work. That explained how the food was going so fast! My Father was also big on football and basketball, and he would invite friends over. Of course, my Mom went all out and would prepare a smorgasbord of delectable eats.

But none surpassed my mom's lasagna. It was the absolute best. Every holiday she had a host of friends that would pay her to make a pan of lasagna for them. I'm talking the huge aluminum pans that you would use for a turkey! The house smelled like an Italian restaurant.

My mother showed me how to make her lasagna. But nothing still beats hers. Also, I find that many of the ingredients we used today, are sometimes not as the good as the ones I remember growing up with. I don't know…maybe it's me. Things just seemed to taste better and more fresher when I was growing up. But I digress…you want that recipe, don't you? I know. I know. Enough the chit chat…let's cook!

Here's my Mom's classic lasagna recipe

Mama's Classic Lasagna 101 Serves 16

Ingredients:

1 ½ box of lasagna noodles (Ronzoni)*
1 pint of ricotta cheese (Polly-O)*
2 16 oz packages of mozzarella (Polly-O)*
2 32 oz jars of spaghetti sauce (Prego)*
1 8oz can of tomato paste (Hunt's)*
2 pounds of ground beef
1 pound of Italian sausage links
1 tablespoon of salt (For water)
1/3 cup of oil (For water)
1 egg
¼ teaspoon of grated nutmeg
½ cup of fresh parsley
1 teaspoon of salt
1 teaspoon of garlic powder
½ teaspoon of ground pepper
1 small diced onion
1 large roasting pan
Large stock pot
Large skillet
Aluminum foil

*These are my mother's choice of products. Feel free to use the products you like.

Directions:

Preheat oven to 350° degrees (F).

1. Cook lasagna noodles according to box directions, adding the tablespoon of salt to water, and 1/3 cup of oil. Drain and place noodles on paper towels.
2. Cook ground beef, being sure to drain excess fat. Add chopped onion.
3. Cook Italian sausage and slice into rounds and add to ground beef.
4. Add teaspoon of salt and ½ teaspoon of pepper and garlic powder to ground beef and sausage mixture. Stir in the can of tomato paste. It will be thick.
5. In a large pot or bowl, add the two jars of tomato sauce. Add ground beef and sausage and mix well. Set aside. (note: It will be a thick consistency. Also, you do not have to cook the sauce.)
6. Slice mozzarella evenly. Place ricotta cheese in a separate owl, mix in nutmeg, parsley, beaten egg, a pinch of salt and pepper. Mix until smooth.
7. Assembly time! Take a cup of sauce and layer the bottom of the roasting pan. (This helps to remove the lasagna.)
8. Now place an even layer of lasagna noodles over the sauce.
9. Layer sauce over the noodles evenly.
10. Using a tablespoon, dollop some of the ricotta mixture over sauce. (At least 4 rows of 3) Follow with slices of mozzarella cheese.
11. Repeat steps 8, 9 and 10, being sure the top layer is noodles, sauce, and mozzarella. Don't place ricotta on top layer.
12. Cover loosely with aluminum foil (shiny side down), and bake for 45-60 minutes. Removing foil after 30 minutes.
13. Allow to rest for at least 15-20 minutes.

Serve with a leafy green salad, and garlic bread.


I know…it looks like a lot of work. But it is so worth it. But if you really don't have that kind of time, and you want to also save some calories, here are few a tips:

My Twist on Mom's Classic Lasagna
(Makes 8 Servings)

Use no bake lasagna noodles (Saves a lot of time), 1 box
Use 1 pound of ground turkey or Italian bulk turkey sausage
Use part-skim mozzarella cheese, already shredded
Use 8oz cottage cheese instead of ricotta.
1 4oz can of tomato paste
1 jar of Spaghetti sauce

Follow directions from above. Bake for 30-40 minutes, at 375°F.

Enjoy!


You Should Also Read:
Green Salad Recipe
Fresh Rolls


Related Articles
Editor's Picks Articles
Top Ten Articles
Previous Features
Site Map





Content copyright © 2023 by Ruthe McDonald. All rights reserved.
This content was written by Ruthe McDonald. If you wish to use this content in any manner, you need written permission. Contact Ruthe McDonald for details.