Dress Up As A Fish For Halloween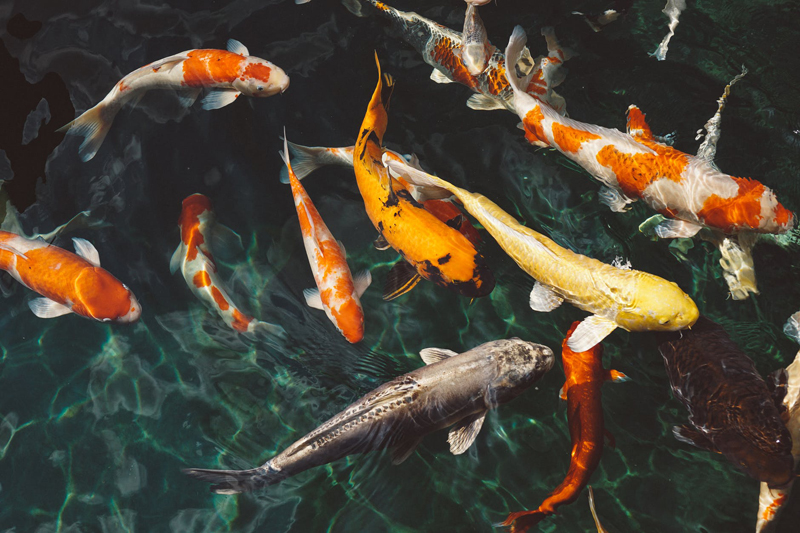 Are you all set for Halloween? What's your favorite costume to dress up in? How about going trick-or-treating as a fish?

There are cute Baby Nemo fish costumes for babies and kids, for example. Below, you can see a couple of choices that are very cute! Of course, it's the kids who are usually the ones in need of a Halloween costume in order to go out getting as much candy as they can! But, if you are going to a Halloween party and want to go as a fish - how about a mermaid? You can purchase a ready-made costume or make your own!

Below is a great one that you can just add some accessories to if you like. You could add shell earrings, a green eyelash knit scarf that looks like seaweed, and a red wig if you want to be Ariel!

To make your own mermaid Halloween costume, The bottom half of the costume is all you really have to sew and then you can add the accessories and a Mermaid-like top to which you can add aquamarine-colored sequins!

The bottom half of your Mermaid costume will be a pattern for a tightly fitted skirt that you make out of a stretchy material. Choose a color of cloth that mimics the colors of the sea. Cut the skirt to a few inches below your knees and cut it in a v-shape in front. Gather a length of taffeta in a shade of blue-green. Stitch the taffeta onto the hem so that the length reaches the floor and is even with the floor and is sewn into the seam of the skirt in the back so that the taffeta extends up a little higher in back, yet still touches the floor evenly. This is your fish tail!

Attach with Stitch Witchery green metallic rick-rack over the hem of the skirt. Super Glue green and blue sequins to the entire skirt - use your imagination and creativity!

Create a belt of shells by Super Gluing small shells around the waistline of the skirt.

With a pair of sequined, aqua-colored sandals, you are now ready to practice your fish walk and glide and twirl and shimmy! Ah, ah, ahhhhhhhhh, ah, ah, ahhhhhhhhhhhhh!

An alternative would be to purchase a John Paul Gaultier fish-themed dress with scales and all like we saw last year on the red carpet for the Emmy Awards! If you can't afford that, there are always fish costumes available to buy and to make. Be an original and create your own fish costume! It's perfectly o.k. if it's a species we've never seen on this planet! Anyway, if you dress up as a fish, it will entertain your cat as she chases you around the living room! Fishy Halloween!









You Should Also Read:
The Importance of Clean Water For Betta Fish


Related Articles
Editor's Picks Articles
Top Ten Articles
Previous Features
Site Map





Content copyright © 2022 by Mary Brennecke. All rights reserved.
This content was written by Mary Brennecke. If you wish to use this content in any manner, you need written permission. Contact Mary Brennecke for details.