The Seductive Style of Kölsch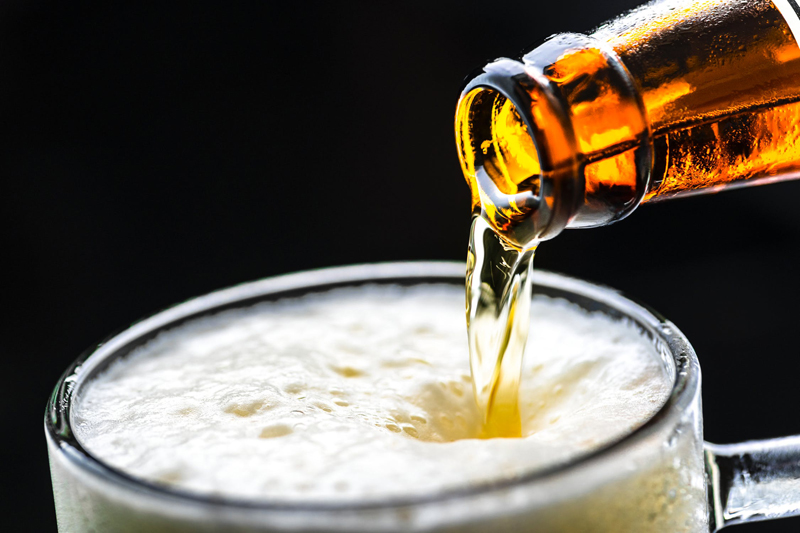 Koln, or Cologne as it is known to the English-speaking world, is a city of diversity. One of the oldest cities in Germany, it is located along the Rhine River, between Dusseldorf and Bonn, with more breweries than any other city in the world. It is a city of students and business, a melting pot of cultures and languages, famous for its multicultural profile, innovation and air of tolerance.

It is within this innovative setting that Kölsch was developed. The true Kölsch designation refers to a beer style that can only be brewed within a 20 mile radius of metropolitan Koln, in accordance with the Kölsch Convention. This document, signed in 1985, protects the definition of Kölsch – designating where it can be produced, as well as specifying the shape of the glass in which it is to be served. There are producers throughout the world, however, who "loosly" refer to their brews as Kölsch, Kölsch-style ale, or Summer Ale.

Guidelines set forth in 2004 for the Beer Judge Certification Program categorize Kölsch as a light Hybrid beer, a specialty brewing style that merged the British method of hot fermenting beer (to develop more flavor) with the German manner of cold lagering (for greater smoothness). The result is a balance between full alcoholic strength, subtle fruit aroma, subdued maltiness and distinct noble hops bitterness.

Kölsch can range in color from pale straw to light 18 K gold, with brilliant clarity due to attentive filtering. It has a delicate white head that may not persist, and may leave specks of lacing on the glass. The glass, of course, should be simple – a tall, straight cylindrical 200 ml glass.

The aromas are intoxicating - a nose of subtle fruit from fermentation (apple, cherry, citrus, or pear), low malts, a touch of noble hops, with possible winey character. This sets the stage for the soft, rounded flavors. An almost imperceptible fruit sweetness gives way to the medium bitterness and delicate dryness. You may detect flavors of biscuit and nuts, wheat or light hay. Light to medium in body, Kölsch is very smooth, with medium carbonation. The finish leaves a clean, refreshing tang and warming in the throat.

You may elect to travel to Koln for authentic Kölschbier – Brewers Publications Book by Eric Warner has an excellent appendix covering all the major breweries in Koln, along with their respective pubs. Of course, there are hundreds of Kölsch-style ales available throughout the United States, with dozens of brews worthy of high accolades.

The Great American Beer Festival awarded 2004 top honors to the following:
Gold medal – Guido's Kolnerbrau, brewed by Snake River Brewing Company, Jackson, Wyoming, USA
Silver Medal – Biloxi Blonde, brewed by Coast Brewing Company/Beau Rivage Resort, Biloxi, Mississippi, USA
Bronze Medal – Mammoth Gold, brewed by Mammoth Brewing Company, Mammoth Lakes, California, USA

Other highly recommended Kölsch brews:
Kölsch Ale – Victory Brewing Company, Downingtown, PA, USA – clear sunshine yellow, aromas of grass and sweet malt, spicy, with light body and clean bitterness.
Fruh Kölsch – Brauerei Früh Am Dom – Cologne, Germany – biscuity malt and breadlike aroma with slight hop spice. Refreshingly balanced and crisp.
Nodding Head Spring Ale – Nodding Head Brewery, Philadelphia, PA, USA – Light golden beauty with subtle malt and floral nose. Smooth and crisp.
Dragonmead Kaiser's Kölsch – Dragonmead Microbrewery, Warren, Michigan, USA – 18 K Gold with delicate, white head and average lacing. Fresh dough aroma, with flavors of lemon-cracked grain and pale malt. Full but light and well balanced.
Paffgen Kölsch – Hausbrauerei Paffgen, Koln, Germany – Grassy to hay nose, with sweet malts and clear hoppy finish.
Calumet Kölsch – Rowlands Calumet Brewery, Chilton, Wisconsin, USA – Close, mirror-image of Koln style with clean, noble hops.
Bug Dope Kölsch – Minneapolis Town Hall Brewery, Minneapolis, Minnesota, USA – Clear brilliant yellow with slight head that dissipates quickly. Fresh aroma of bread, with seductive lemon and apple subtleties, and barely imperceptible malt sweetness. Floral tones from hops and very drinkable.
Wig and Pen Kamberra Kölsch – Wig and Pen Brewery and Tavern, Canberra, Australian Capital Territory, Australia – Mellow Hallertau merges brilliantly with aromas of grape and green apple. Seductive dough yeastiness and slight sweet malt are balanced by hop bitterness.
Hyland Farmhand Ale – Hyland Orchard and Brewery, Sturbridge, Massachusetts, USA – Golden glow with white, frothy head. Malts and wheat are blended with citrusy hop-like background.
McNeill's Kölsch – McNeill's Brewery, Brattleboro, Vermont, USA – This one is like clear, liquid gold. Aromas of cereals and grain, biscuity maltiness, subtle fruit chomp, with firm and light citrus finish.

An extended list of pleasurable selections in Kölsch-style beer:
Geary's Summer Ale – D. L. Geary's Brewing Company, Portland, Maine, USA
Olde Burnside St. Andrews Summer Ale – Olde Burnside Brewing Company, East Hartford, Connecticut, USA
Zommerfest – August Schell Brewing Company, New Ulm, Minnesota, USA
Widmer Brothers Sommerbrau – Widmer Brothers Brewing Company, Portland, Oregon, USA
Tenyana Creek Kölsch – Tenyana Creek Restaurant and Brewery, Las Vegas, Nevada, USA
Brewers Alley Kölsch – Brewers Alley Restaurant and Brewery, Frederick, Maryland, USA
Alaskan Summer Ale – Alaskan Brewing Company, Juneau, Alaska, USA
Muhlen Kölsch – Malzmuhle Brauerei Schwartz, Koln, Germany
Summer Solstice Kölsch – Uinta Brewing Company, Salt Lake City, Utah, USA
Titletown Colonel Kölsch – Titletown Brewing Company, Green Bay, Wisconsin, USA
Calumet Queen – Three Floyds Brewing LLC, Munster, Indiana, USA
Augusta Green Tree Ale – Augusta Brewing Company, Augusta, Missouri, USA
Gold Spike Ale – Berkshire Brewing Company, South Deerfield, Massachusetts, USA
Drake's Blonde Ale – Drake's Brewing Company, San Leandro, California, USA
Goose Island Summertime – Goose Island Beer Company, Chicago, Illinois, USA
Kuppers Kölsch – Kolner Verbund Brauereien, GmbH, Koln, Germany
Flour City Timbuck2 – Flour City Brewing Company, Rochester, New York, USA
Empyrean Lazlos Limited Kölsch – Empyrean Brewing Company, Lincoln, Nebraska, USA
Black Rock Kölsch – Black Rock Brewing Company, Wilkes-Barre, Pennsylvania, USA
Laurelwood Fresh Hop 500 – Laurelwood Public House and Brewery, Portland, Oregon, USA
Reissdorf Kölsch – Brauerei Reissdorf, Koln, Germany
Z Street Gold Ale – Z Street Brewing Company, Fitchburg, Massachusetts, USA
5 Seasons Counterfeit Kölsch – 5 Seasons Brewing Company, Atlanta, Georgia, USA
Unlikely Cowboy Kölsch – Unlikely Cowboy Restaurant and Brew Pub , Scottsdale, Arizona, USA
Bobcat Café Kat Paw Kölsch – Bobcat Café and Brewery, Bristol, Vermont, USA
River City Brewing Kölsch – River City Brewing Company/Faultline Brewing Company, Sacramento, California, USA
Flying Bison Dawn Patrol Gold – Flying Bison Brewing Company , Buffalo, New York, USA

You may desire to experience a variety of these Kölsch styles, while enjoying the likes and differences between them. They generally pair well with light foods, breads, and cheeses, as well as zesty appetizers and spicy flavors.

Enjoy!
 
BellaOnline Recommends:
Kolsch - History, Brewing Techniques, Recipes
By:  Eric Warner
A Brewers Publications Book


Editor's Picks Articles
Top Ten Articles
Previous Features
Site Map





Content copyright © 2021 by Carolyn Smagalski. All rights reserved.
This content was written by Carolyn Smagalski. If you wish to use this content in any manner, you need written permission. Contact Carolyn Smagalski for details.