How to Choose Your Wedding Cake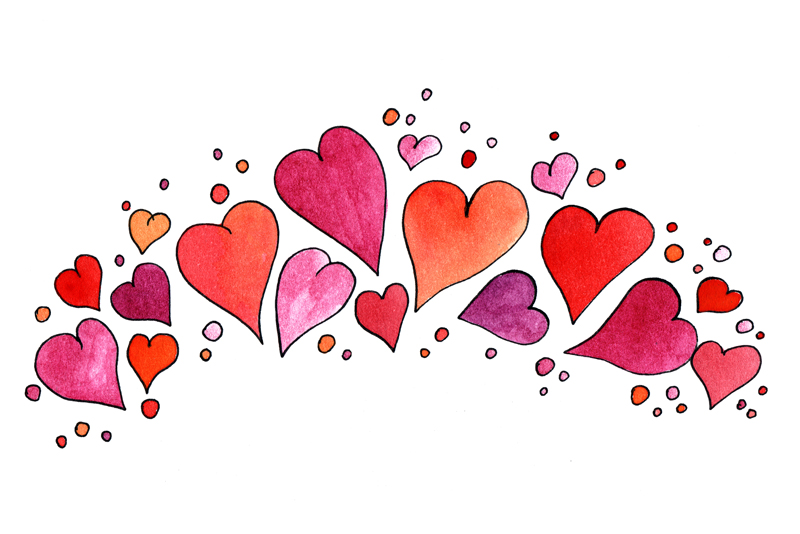 Similar to the dress, the first dance and the flowers, the cake is a tradition present at most weddings; the sweet finale to an incredible day. As one of the focal points of the reception, guests look forward to seeing the spectacle that is the cake and more importantly tasting the edible work of art.

Luckily, despite its importance in defining a wedding, the cake is one of the more stress-free aspects of planning, not to mention a fun experience all around. Nonetheless, it's still important to remember a few things when planning for your wedding cake.

While setting up your wedding planning timeline, consider ordering your cake no later than four to six months prior to the wedding. If your wedding is scheduled during the busy wedding season (April- November) or you have chosen a popular, in demand baker, feel free to book as early as possible. This will give you peace of mind knowing your cake is locked in for your wedding date.

Additionally, once you book your reception venue, be sure to verify the venue's policy on bringing in outside vendors. Many venues offer in-house bakers or work with preferred vendors; this often means additional charges in the form of a cake cutting fee ($1.00-$5.00 per slice of cake) for bringing in a wedding cake. Negotiate with your reception venue's coordinator to avoid additional costs and explore the bakers they offer if necessary.

With a green light to hire the baker of your choice, set about making appointments with multiple bakers for tastings. This is a wedding related task your fiancé won't mind participating in; make it a dessert date and enjoy every bite!

When meeting with the bakers, be sure to ask pertinent questions such as who will be baking and decorating the cake if it isn't the shop's owner. If what's inside the cake is important to you, ensure that the bakery uses local, fresh ingredients. Additionally, check their delivery policies, charges and methods; you'll want your cake to arrive in one piece without costing a fortune.

Now, the most important part - deciding on flavor and design. Don't be afraid to try "out of the box" flavors or combinations. Consider different flavors for each tier, such as strawberry shortcake accompanied by a tier of chocolate with espresso mousse filling. Yum!

The bakers are experts and will lead you to delectable options, but be sure to pick taste over extravagant decorations. Even if the cake is a six-tiered masterpiece covered in intricate detail, if it doesn't taste good, it won't be worth the effort.

Your baker should also explain and encourage appropriate frosting options. For example, if your wedding reception is outdoors in the middle of July, a buttercream frosting might not stand up to the elements, leaving you with a melted mess. On the other hand, while fondant is fantastic for sculpting spectacular creations, flavor is often limited with this option. Communicate with your baker and listen to his or her advice to make the best decision.

The design of your cake should be an expression of you as a couple as well as an extension of your wedding theme. Incorporating flowers or ribbon used throughout your décor is an excellent way to tie your look together. If your baker is talented in the art of piping, you can request adding lace work to your cake matching the pattern of your dress or veil. Sugar pearls and crystals are also wonderful for adding some sparkle to the cake. Your options are truly endless!

When your design is worked out, it's time to discuss the contract. Now, don't fall out of your chair by the sticker price of wedding cakes; prices range anywhere from $2-$15 per person. You can still have your fancy cake and eat it too, but be open to negotiating your options. If you are set on an opulent cake, opt for a smaller "wow them" cake (e.g. 2-3 tiers) and add plain sheet cakes in the same flavor to your contract. The servers will simply cut the sheet cake behind the scenes and your guests will be none-the-wiser.

Your contract should also include contact information for your reception venue's coordinator as well as timing for delivery and location within the venue. Ensure the delivery personnel and the coordinator are both aware of any extra instructions pertaining to the cake or its decorations; this may include returning the cake stand after the event.

While tradition dictates saving the top tier of your cake for your first anniversary, many bakers encourage enjoying the cake while it's fresh. If you love the idea of sharing your wedding cake to commemorate your first year of blissful marriage, discuss the idea of an anniversary cake with your baker. This can be a small replica of your beautiful wedding cake but without the freezer burn!

Whether you opt for plain vanilla or an edgy alternative flavor, your wedding cake is a delicious way to end your special day and with any hope, an equally sweet beginning to many wonderful years of marriage.


Related Articles
Editor's Picks Articles
Top Ten Articles
Previous Features
Site Map





Content copyright © 2022 by Christina Marie McBride. All rights reserved.
This content was written by Christina Marie McBride. If you wish to use this content in any manner, you need written permission. Contact Christina Marie McBride for details.