How to Stop Feeling Guilty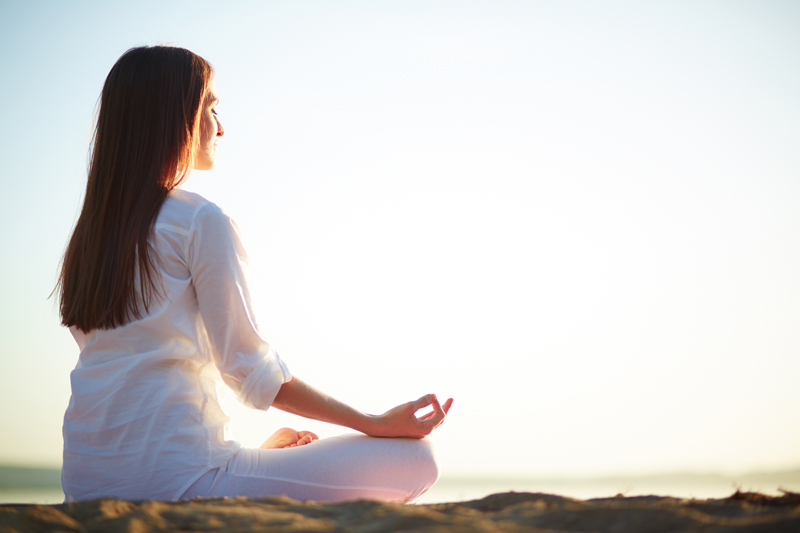 Feeling guilty has deep archetypal roots, that's why it is universal and why people in our lives sometimes try hard to make us feel guilty because we are susceptible; in fact, guilt ruined it for all of us in the Garden of Eden. When God told Adam and Eve that they could eat anything in the garden except for one forbidden fruit, of course, it was a set up. Tell any child you can eat anything you want in the pantry except that box of crackers in the corner, you know the outcome! So what did Adam and Eve have to feel guilty about? Absolutely nothing! What had changed the moment they felt guilty? Their perception of who they were and most importantly, fear and doubt entered their hearts to ruin Eden for them: the Genesis of guilt! Yes, I remember that they were evicted, but they were already unhappy – eviction was just a physical consequence of their state of mind.
What do we feel guilty about? "I'm so happy that I just can't stand it!" Our expressions reveal the spirit of the matter. Watch any soap opera. As soon as a character announces that he or she is blissfully happy, well then the flood gates of catastrophe are unleashed on that character. That says a lot about our mindsets.
Here are some things we typically feel guilty about:
Eating
Shopping for clothes and accessories for ourselves
Switching doctors and requesting our medical records
Taking time out for ourselves when children, spouse, aging parents and even the dog line up for our attention
When a family member we took care of dies, we never did enough
Saying No!
So, how do you stop feeling guilty and move forward into happiness? Don't feel guilty about feeling guilty! You have your work cut out for you shedding the guilt that was passed down to you from generations of parents and educators urging you to conform. However, it can be done by liberating your thinking from now on!
Stop being your own judge and jury: failure and success are matters of perception; today's failure could be tomorrow's success. Learn from your experiences.
Know your contribution to the table of life; what is your specific talent? If you don't know, think back to your last success – no matter how far back you have to go - because artists along with gods and goddesses have nothing to feel guilty about. Start to feel like the CEO of your life.
Make a commercial complete with a jingle that you can recite to yourself and to anyone who will listen to you! For example, "I'm worth it!" I borrowed this from the Loreal commercial. Sing it, whistle it, chant it or use it as a screensaver - until it becomes a part of you.
Practice expressing what you need and want. Begin with little things and see how that works for you and how good that makes you feel. "Honey, could you please bring me the morning paper, and a cup of coffee." Note the surprise on their faces when you ask. Affirm and compliment those who carry out your bidding.
Create a personal haven, a space, for yourself at home. This could be a corner of a room, a desk, or the bathtub decorated with bubbles and candles.
Every day treat yourself to something special and savor it. For me it's dark chocolate.
Unburden your heart to a good friend who will help you to reinterpret your guilt.
Find an animal to symbolize who you are the way Native American Indians built their totem poles. Try not to choose a chicken! A tiger is a better choice. Tigers don't feel guilty.
Find a color to inspire your guilt-free existence: red for energy to combat guilt, green to heal from your guilty emotions, blue to spiritually soar above them, orange to cheerfully express yourself, yellow to use your intellect to reason your guilt away. Wear this color daily (doesn't have to be anything big, even a ribbon is fine) and put it in your personal space to remind you.
Have regular logical dialogues with yourself when you feel guilty. Remember that guilt is illogical. So reason it away! Even if you made a mistake, assume responsibility and move on. Guilt will paralyze you.
---
Debbie Mandel, MA is the author of
Turn On Your Inner Light: Fitness for Body, Mind and Soul,
a stress-reduction specialist, motivational speaker, and a personal trainer. She is the host of the weekly Turn On Your Inner Light Show on WGBB 1240AM in New York City , produces a weekly wellness newsletter, and has been featured on radio/ TV and print media. To learn more visit:
www.turnonyourinnerlight.com
---


Editor's Picks Articles
Top Ten Articles
Previous Features
Site Map





Content copyright © 2022 by Debbie Mandel. All rights reserved.
This content was written by Debbie Mandel. If you wish to use this content in any manner, you need written permission. Contact Debbie Mandel for details.