Interview with Self-Publisher Claudia Graziano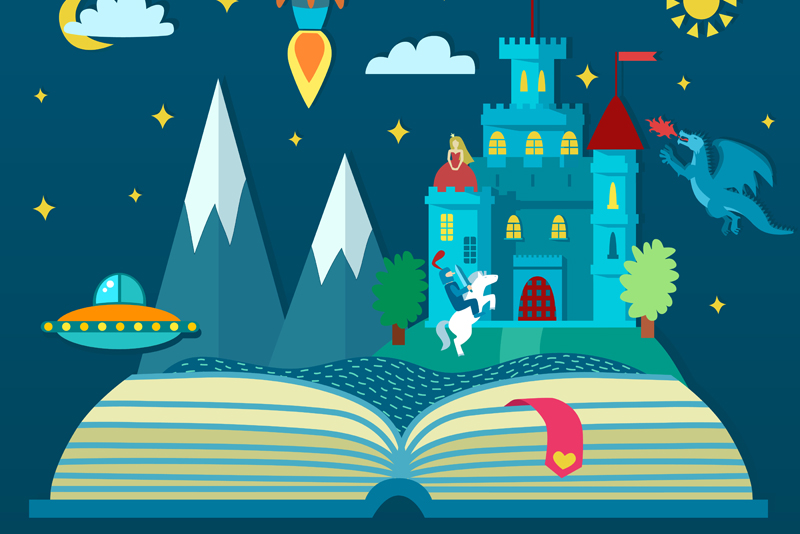 When I joined Magicblox.com in November last year I had no idea that one of the side benefits would be to meet other authors who are on the same journey of writing, publishing, and marketing children's picture books. I started to read other books on the site and came across a book I fell in love with: Meerkat's Safari. When I contacted the author she graciously provided me with an interview and I was startled by the similar path we had taken. She revealed some of the horror stories she had with distribution. I related to those stories since I've had many of those same challenges.

My interview questions and Claudia's answers follow:

How did you get the idea for Meerkat's Safari?
I had a wonderfully creative boyfriend years ago, Dan Sweeney, who suggested we write a children's book together. The first draft of the book was called "Whose Tracks Are These?" and featured illustrations made out of torn construction paper. I remember we actually went to the library to research animal behaviors. After coming up with two or three rhymes (and both getting jobs) we abandoned the project. But I found printouts of our manuscript years later in an old file box, and I decided to do something with it.

Why did you decide to self-publish?
At the time, self-publishing seemed to me the most direct route to getting what I wanted, which was a beautiful, hardbound, finished book. One of the biggest hurdles to finding a publisher was that the book was already attached to an illustrator—something I now know publishers don't like. What I learned from my experience was that publishers often have their own illustrators in mind, and are really just looking for a marketable story. The other hurdle was that, of the few agents and publishers I contacted, almost all of them wanted to change the concept in one way or another. One agent who expressed interest said that the animals I wrote about were too scary for young children, and that I should develop the book around farm animals instead. I had to laugh at that one.

Are you happy with your decision?
I'm extremely happy with the book itself—I think the quality is very high, and I'm happy that it reflects both Michelle's and my creative vision 100%. But I learned a lot of valuable lessons of what NOT to do when self publishing.
The easy part is producing (writing, illustrating, and printing) your book. The hardest part is actually marketing and distribution. The industry is so controlled by large publishers that it is extremely difficult to make it into traditional channels—especially with just one title and a limited budget. The good news is that I think the industry is rapidly changing. Social marketing, blogging, and Internet sales have really given self-publishers
a more competitive way to market and promote their books.

Are you happy with the final illustration results?
The illustration process itself took two years. But I couldn't be happier with the final results, and if I were to write a second children's book Michelle would be the obvious first choice. I think the fanciful way she interpreted
the story and her attention to detail literally made the book.

What was the most difficult part of creating your book? What part did you enjoy the most?
I think for most writers, the most enjoyable part of the book creation process is seeing someone else really enjoy reading your work. I remember seeing the first child to actually read my book. She put her hand over her mouth in
surprise and glee whenever the clue was revealed in the next animal spread. It was a thrilling experience for me to see her reactions.

Distribution, for me was the most difficult and discouraging part of the process. I lost a lot of money trying to take my book through traditional channels, and signed contracts I didn't really understand. Yes, I got my book into national chains but I ultimately lost money because there wasn't a national marketing campaign to support those books. And so they were returned to the distributor for full credit. I asked the distributor if I could get these returned copies back so that I could donate them to charities, and even offered to pay for the shipping. Of course, the distributor said no, that those copies were "non-saleable" and had to be destroyed. In fact, those copies were remaindered. I see them for sale all the time on Amazon.com.

What publicity techniques have worked the best for your business?
Far and away, the best publicity technique for me has been networking and word of mouth. The more people who know about your book, and who know you personally, the more copies you are going to sell. I also had tremendous success early on marketing to zoos. It's very tough to get in, since most zoos outsource their gift shops to large corporations, but if you can get in with a book reading event, it can be very lucrative.

What is the most valuable lesson you have learned as a self-publisher?
Before you ever get to actually writing and illustrating your book, make sure you have a marketing plan in place. Get reviews BEFORE you go to press. Don't be afraid to go to book stores and gift shops personally and try to get featured prominently as a "Local Author."

What were your favorite picture books or Young Adult books as a child? A book I remember fondly is the Butterfly Ball and the Grasshopper's Feast. It was about insects and animals getting dressed up to go to a Victorian-style party. I can remember not really understanding it, but loving the rhymes and lush illustrations.






Related Articles
Editor's Picks Articles
Top Ten Articles
Previous Features
Site Map





Content copyright © 2021 by Annamaria Farbizio. All rights reserved.
This content was written by Annamaria Farbizio. If you wish to use this content in any manner, you need written permission. Contact Annamaria Farbizio for details.