Barnabas - Son of Encouragement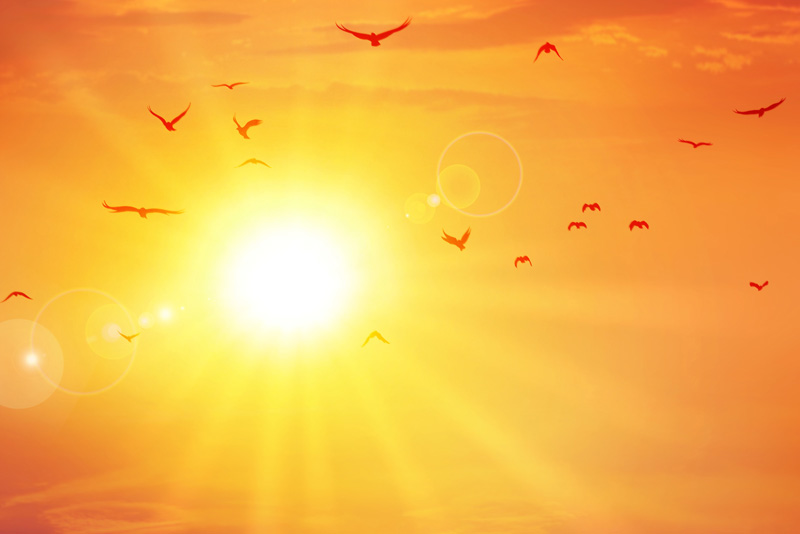 Barnabas was a leader in the early Christian church. His Jewish name was Joseph but he was such an inspiration that the apostles gave him the nickname, Barnabas, meaning "Son of Encouragement."
He is first mentioned in the Bible, in the book of Acts, for his outstanding example of generosity when he sold a field that he owned and then took the money to the apostles to distribute to those in need. Acts 4:32-37
In Acts 9:27 Barnabas is seen encouraging the great evangelist Paul. Paul, who was originally Saul of Tarsus, had made a name for himself persecuting and killing Christians. After his radical conversion experience, Paul went right to work preaching that Jesus was the Son of God but many Christians were understandably suspicious of his motives. However, Barnabas befriended him and
even took him to the apostles in Jerusalem for an introduction.
Next, we read of Barnabas encouraging new believers in Antioch. Acts 11:22-26 He was described as a good man, confident in the Holy Spirit. Many people came to belief with his help. During this time, Barnabas went to find Paul and brought him back to Antioch, where they worked together.
Later, Barnabas stood up to Paul in defense of a young disciple, John Mark who had failed Paul's expectations on an earlier missionary journey. The single-minded Paul wasn't going to take a chance on a repeat performance, letting nothing get in the way of his priority of spreading the gospel. Paul went on his own way and due to this, Barnabas went another, taking John Mark under his wing. His objective was encouraging and building a future leader in the church.
As I read about Barnabas, I see a man who had a close walk with God.

He was willing to give his personal wealth to help the less fortunate.

He was confident enough in the Holy Spirit's leading that he trusted and befriended the repentant persecutor of Christians.

He went out of his way to help new believers in their walk with Christ.

He was strong enough to stand up to the dynamic Paul, knowing his place was that of an encourager.
Barnabas fulfilled God's purpose for him. God has a plan for all of us. He has a job for you, although it may not be what you expect.
You may never be asked to preach, teach or work in the mission field. God's work for you may be that of an encourager. You may be asked to encourage new believers in their faith. It may be as simple as stepping out of your comfort zone to be a friend, giving a smile or a handshake.
You Should Also Read:
Joel Means Yahweh is God
Amos
Dealing With Angry People - Abigail


Related Articles
Editor's Picks Articles
Top Ten Articles
Previous Features
Site Map



Follow @LynneChapman
Tweet





Content copyright © 2018 by Lynne Chapman. All rights reserved.
This content was written by Lynne Chapman. If you wish to use this content in any manner, you need written permission. Contact Lynne Chapman for details.