Wire Work Tools for Hammering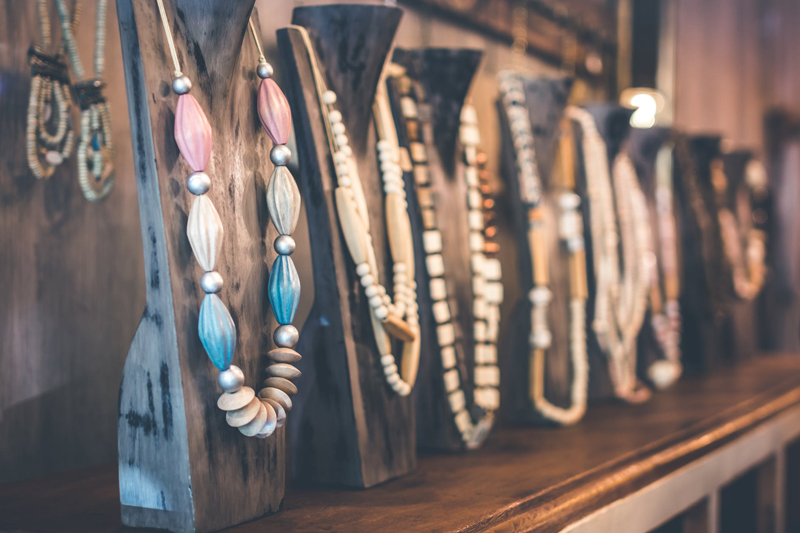 In the first and second articles in this series we looked at the most important pliers used in wire jewelry making. Here, we examine the most useful tools for hammering and forging wire.
Safety Equipment
Before you get started hammering away at wire or metal sheet, please have the proper safety equipment on hand.
First and foremost, do not hammer without wearing protective plastic safety glasses. If you wear eyeglasses, you'll probably find safety goggles to be more comfortable. There should be lots of these to choose from at your local hardware store. The greatest danger to your eyes while hammering is not that pieces of wire may fly up into your eye (which also could happen), but that your hammer itself may fracture. This doesn't happen often in jewelry making because we tend to hammer pretty gently, but it's not worth the risk.
Second, wear simple ear guards when hammering. These are also available at the hardware store and will make your hammering work more comfortable while protecting your fragile eardrums.
Bench Block
In order to hammer smoothly onto your wire or metal pieces, you'll need a block of hardened steel called a bench block. These come in various sizes and thicknesses, and some jeweler's benches have them built in. If you only plan to hammer small gauge wire, you can get by with a smaller, thinner bench block. For larger gauge wire and metal sheeting, invest in something larger.
If your bench block is not built in to your bench or table, place it on a thin mouse pad or piece of foam rubber drawer liner when you hammer.
Chasing Hammer
Chasing is a method for creating incised patterns on metal using a chasing tool. You use a hammer to strike the steel chasing tool into your metal, moving the tool along as you go. A chasing hammer is a hammer made for hammering on these chasing tools, but it's so versatile that many beginning jewelry makers use it for planishing. Planishing is the hardening, flattening, and smoothing of wire or other metal by hammering.
The chasing hammer has a smooth, slightly rounded face. If you use a chasing hammer for planishing, you'll need to keep the face smooth. Mars, dents, or scratches on the face will transfer to your metal. If you plan to do any chasing, reserve a separate chasing hammer for that purpose.
Mallets are larger than chasing hammers and have faces made of materials softer than steel. Common mallets used in wire work are rawhide and nylon or plastic. These materials allow you to hammer without marring or grooving the metal you're working with. They're especially useful for hardening wire and jump rings without flattening them. Rawhide and plastic face mallets are usually available at the local hardware store.
~ Browse for jewelry-making hammers on eBay ~
---
Chris Franchetti Michaels is a writer and jewelry artisan specializing in beaded designs, wire work, and metal fabrication. She is the author of the books Teach Yourself Visually: Jewelry Making and Beading, Beading Quick Tips, and Wire Jewelry Quick Tips.
You Should Also Read:
Supplies and Tools


Related Articles
Editor's Picks Articles
Top Ten Articles
Previous Features
Site Map





Content copyright © 2021 by Chris Franchetti Michaels. All rights reserved.
This content was written by Chris Franchetti Michaels. If you wish to use this content in any manner, you need written permission. Contact Susan Mendenhall for details.