Make Your Story Mobile-Friendly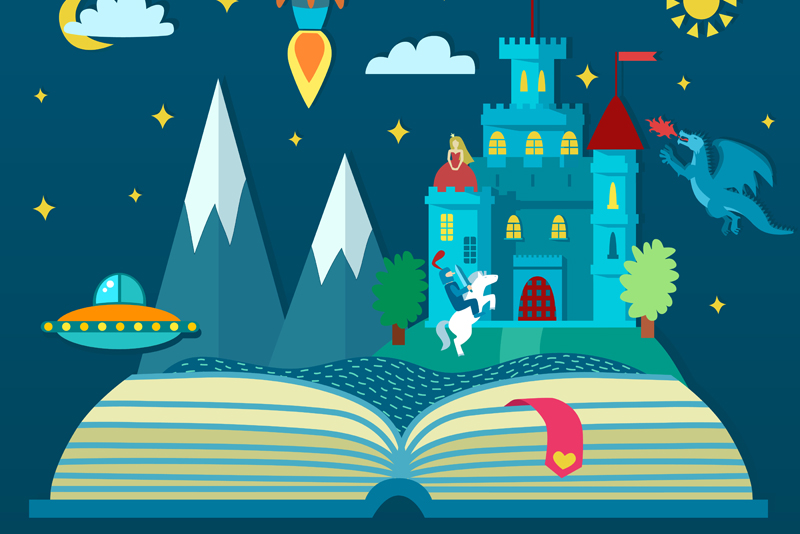 The children's publishing world is changing rapidly. I believe there will always be a need for the printed book. There's something special about the sharing that takes place when a Dad or Mom opens a book and reads that story lovingly to his or her child. Reading aloud to a child for 15-20 minutes every day increases that child's ability to learn. Children that are read to consistently make greater leaps in academic progress. There's also an emotional bonding that takes place during storytime. One of the many advantages of print books and stories is that they foster imagination in children.

That being said, it's been proven that children under the age of one year can already make some rudimentary action moves on mobile devices, such as phones or tablets. A colleague of mine mentioned that her two-year-old touches the television screen just like the iPad and looks disappointed that nothing happens when she touches it! After all, other screens, like Mommy's phone and her tablet leap into action at her command so why shouldn't the television and even the oven do the same?

So what does this have to do with you, the author or potential author of a children's best-seller? It's important for you to consider the possible ways your story can make its way into the world. Your story needs to be easily adapted to different types of media. The market for children's literature is actually growing at the same time that the traditional markets appear to be shrinking. The reason is that many traditional publishers have not yet embraced this new paradigm. If you examine what's happening in the marketplace you'll see that children's literature is being distributed in print books, magazines, websites, iPad and other tablet apps, packaged with toys and other merchandise, school curriculums, and, when popularized, in plays, games, and movies. Children's characters are also used on greeting cards and consumer packaging from cereals to soaps.

As you're developing your book, think about this wider market. Is your story action oriented? Could you see it being made into a game? A popular television program? A curriculum for elementary or middle school students? Are your characters memorable? If they are, new stories can be built around them if your initial story is successful. Does your story tie to a holiday or a memorable occasion in a child's life? If so, this makes it easier for the publisher to publicize your work.

When I was little, I used to watch Captain Kangaroo read stories on TV. One of my favorites was a story about Jenny the cat and a special birthday party that she had with her friends. Today as I was writing this column, I started thinking about that book. I never had a copy of it but I knew the story from when Captain Kangaroo used to read it. Today with a few clicks I was able to find out more about the series of books that Esther Averill wrote and illustrated. The author passed away in 1992 but New York Review Books published some of her short stories in a collection in 2005. My point in sharing this is that Esther Averill created a memorable character who ties to a memorable occasion. She eventually wrote thirteen books about her central character. Providing the rights can be worked out, her work could live on in an application or moving storybook for children.

As you gain success, it's important to read your publisher contracts very carefully as well. Make absolutely sure that electronic products that are offsprings of your original products net you royalties. A good agent or an intellectual property lawyer can help to ensure that your rights are protected no matter in what form they are distributed.

Happy Writing!





Related Articles
Editor's Picks Articles
Top Ten Articles
Previous Features
Site Map





Content copyright © 2022 by Annamaria Farbizio. All rights reserved.
This content was written by Annamaria Farbizio. If you wish to use this content in any manner, you need written permission. Contact Annamaria Farbizio for details.