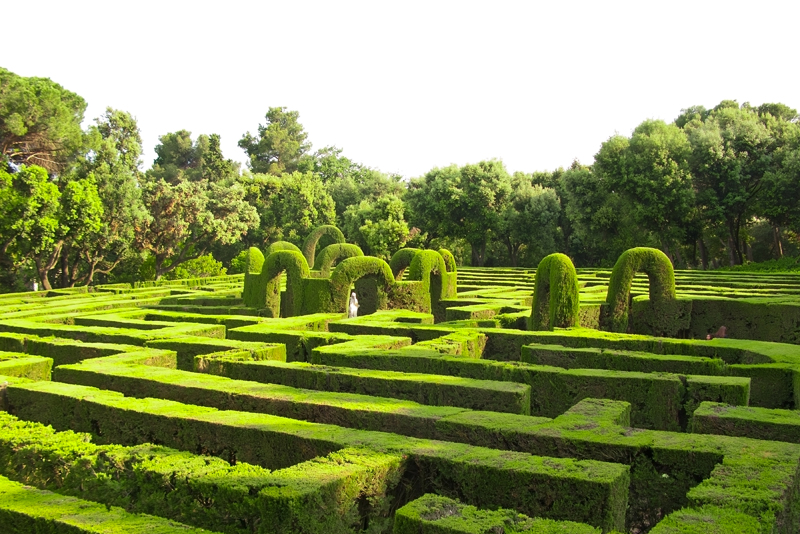 Sundials have been around for at least three thousand years, and have been used to tell time up until the early 20th century.

The most precise sundials were actually calibrated to be accurate in the location where they'd be used. So a sundial made for London wouldn't be accurate in Rome or in New York City.

The part of a sundial that casts a shadow is called a gnomon. This piece is usually on a flat plate – these are the oldest types of sundials. They are usually made of bronze or slate. A lead plate would date the sundial to the 20th century. Large plates were less common, so that makes larger plates more valuable today.

The way the gnomon is attached to the plate can be helpful in dating the piece – if the gnomon is a separate piece attached with iron pins, it's over 100 years old.

Vertical plates were made to be mounted on a wall and date back to Roman times.

A more elaborate type of sundial, called an armillary sphere, dates back to the 1500's and involved metal rings that would be aligned with the earth's axis. Armillary spheres give astronomical information as well as the time.

Heliochronometers were developed in 1902. You would set the month and day before reading the sundial, so this would give an even more precise time.

Today, sundials are used more as ornament than as a time-keeper. They are traditionally placed on a pedestal, and it's the pedestal which can add the most drama as a focal point in the garden. The pedestal, just like other garden ornaments, might be made of marble, stone, bronze, lead or terracotta. It usually has a round top so that the sundial plate sits perfectly on top of the pedestal.

Styles changed over the centuries, reflecting changes in architecture and in public taste, but details such as the sun, wind, moon, or figures representing the fours seasons were very commonly used on the sundial itself, or on its pedestal. Platitudes such as "Time Flies" or "Count only the Sunny Hours" began to appear in the late 1800's, so this is a good way to date a piece.

Placement of an antique sundial in your garden depends on how you want to use it. If you want to use it to tell time, you'll have to place it so it gets the fullest amount of sun throughout the whole day. If you want to use it strictly as a focal point, place it at the end of a path or at the intersection of four paths so that it can be admired from a distance.


You Should Also Read:
Focal Points for your English Garden
Design your English Garden Path
Whimsy in the Garden


Related Articles
Editor's Picks Articles
Top Ten Articles
Previous Features
Site Map





Content copyright © 2022 by Carol Chernega. All rights reserved.
This content was written by Carol Chernega. If you wish to use this content in any manner, you need written permission. Contact Carol Chernega for details.