Beer Fox Valentine's Day Beer Selections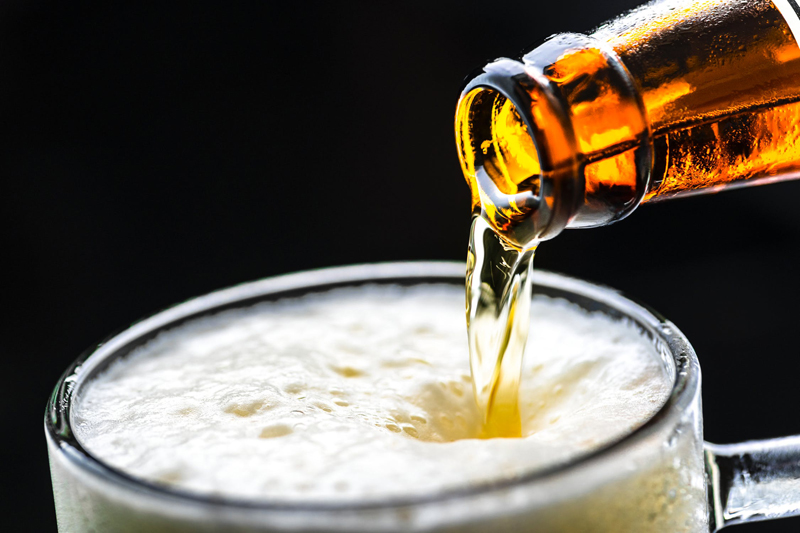 Valentine's Day should not be taken too seriously. Love can be lighthearted and fun, sexy, exotic, and robust – a mirror image of all the complex characteristics that make a beer exciting. In a spirit of Valentine's enthusiasm, the following Beer Fox selections will give your day a little heat and style:

Love Stout – Yards Brewing Company, Philadelphia, Pennsylvania, USA
This is an Oyster Stout ("oysters?" you say…"aren't they an aphrodisiac?"), black as midnight, reflecting deep streaks of ruby when held up to light. It has a creamy tan head with good retention and lacing. The nose of light grain, cocoa powder and vanilla gives way to a roasted barley and rich chocolate palate, with hints of smoke. As it warms, the chocolate espresso flavors grow richer and sweeter.

Blackheart Stout – Middle Ages Brewing Company Ltd., Syracuse, New York, USA
An ebony-toned English Stout (Perhaps this is for the broken-hearted?), with a shade of mahogany, swirls richly under mocha foam. Its nose is of rich butterscotch toffee and roasted caramel, with an overlay of treacle and wood. The taste is of silk, coating the tongue with dark malts and peppery English hop bitterness. The finish is dry molasses, accented with bittersweet chocolate, butterscotch and charred malts.

Careless Love – City Steam Brewery Café, Hartford, Connecticut, USA
This Biére de Garde is a jewel-toned coppery gold ("jewels" – "gold" – after all, it IS Valentine's Day!) with an off-white layer of froth. Typical of signature brews from the northwest section of France, the complex aroma and palate is one that intensifies as it breathes. The nose is floral and sweet, with traces of oak and white grape. The creamy flavors dance in layers of caramel, spice, cotton candy, floral tones, vanilla and alcohol, with a clean lager finish.

Heart of Darkness – Magic Hat Brewing Company, South Burlington, Vermont, USA
An Oatmeal Stout with an outstandingly artsy label announces its presence with ebony-black darkness. (Another broken heart?) The aromas of chocolate espresso are echoed by smooth flavors of malt, coffee, chocolate and raisins. This is an incredible, easy-drinking brew.

Brooklyn Black Chocolate Stout – Brooklyn Brewery, Brooklyn, New York, USA
Chocolate is the perfect ingredient for Valentine's Day, and this American Double Stout reflects the deep richness of the day. Gleaming black with a thin persistent mocha head, the lacing compliments the tone. Roasted malts, coffee and chocolate coat the mouth. A light hint of fruit peeks through, followed by the warming trace of alcohol. The intensity increases richly as it warms, followed by a dry finish.

Sam Adams Chocolate Bock – Boston Beer Company, Boston, Massachusetts, USA
The ruby brown hue of this Chocolate Bock (keep the chocolate coming!) is accented with a short, spotty head. The nose is of chocolate, raisins, plum and the warmth of alcohol. Flavors of roasted malts and robust chocolate are followed by mild coffee and a pinch of nuttiness, allowing complexity without too much sweetness. Chocolate characteristics remain long on the tongue, for a lasting pleasure ride.

Dorothy Goodbody's Wholesome Stout – Wye Valley Brewery, Stoke Lacy, UK
This dark-walnut English Stout sports glistening ruby highlights and a mocha tan head. Aromas of dark roasted malt, imported coffee and bittersweet chocolate rise through the palate as well, enhanced by the sweetness of dried fruit. This is a light, dry stout with medium to light body. Dorothy Goodbody is on the label – or is that Marilyn Monroe?

V-12 – Victory Brewing Company, Downingtown, Pennsylvania, USA
As a Belgian Style Quadrupel, this brew glistens with brilliant garnet-copper sunshine, topped with a fluffy white head. Aromas are of yeast, orange fruitiness, spice and mild floral hops, with a wisp of alcohol. Flavors are seductively complex – caramel, citrus, ripe red fruit, spice, baked bread, alcohol and pleasurable bitterness. It touches the mouth as a crisp delight, while the alcohol and yeast ride the tongue to a memorable finish.

Just like love!
 


Editor's Picks Articles
Top Ten Articles
Previous Features
Site Map





Content copyright © 2022 by Carolyn Smagalski. All rights reserved.
This content was written by Carolyn Smagalski. If you wish to use this content in any manner, you need written permission. Contact Carolyn Smagalski for details.