One-Of-A-Kind Performances Rock the 2005 Grammys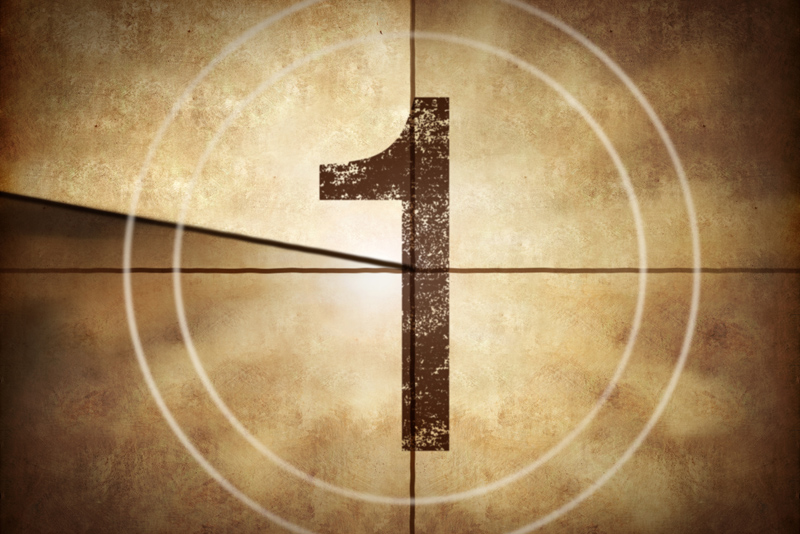 In its 47th year, the Grammy Awards finally made the transition from being a night about music to a night OF music. It may have run a half hour over schedule, but it needed that room for all of the wonderful performances that occurred.
Green Day rocked out "American Idiot," in true punk rock fashion, complete with fire pots and censored words, later winning Best Rock Album.
Meanwhile, Bono touchingly dedicated U2's performance to his father before launching into a beautiful version of "Sometimes You Can't Make It on Your Own," off the band's current album.
But show became a true one-of-a-kind event with all of the musical collaborations.
The high-energy opening set the tone. Played out on multiple stages, the music flowed from the kinetic Black Eyed Peas and their theme song "Let's Get It Started," to Gwen Stefani, with Eve, performing a sassy version of "Rich Girl," to Los Lonely Boys singing a bilingual "Heaven," followed by Maroon5 playing "This Love" and Franz Ferdinand's high-energy "Take Me Out" leading to a segment finale of all five acts jamming together.
Viewers also saw Alicia Keys perform her hit, "If I Ain't Got You," before bringing in Jamie Foxx to duet on the Ray Charles' classic "Georgia On My Mind," backed by an orchestra led by Quincy Jones...not to mention Usher and James Brown bursting into "Sex Machine" complete with the trademark dance.
The show's many tributes brought together a varied group of artists, as well.
Tim McGraw, Keith Urban, Gretchen Wilson, Lynyrd Skynyrd, Elvin Bishop and Allman Brothers' guitarist Dickey Betts did a medley of southern rock classics -- "Freebird" "Ramblin' Man" and "Sweet Home Alabama" -- turning the Staples Center into a temporary honky-tonk joint.
Gospel was later celebrated in a stirring segment led by Mavis Staples, John Legend, Kanye West and the Blind Boys Of Alabama, that took the genre from its church roots to soulful rap.
And the show wrapped with a stripped down tribute to Ray Charles with Bonnie Raitt and Billy Preston performing "Do I Ever Cross Your Mind."
But it was a tribute in the middle of the show that, to me, tore the house down. In a tribute to Janis Joplin, British teen Joss Stone took the stage, barefoot, in a soulful rendition of "Cry Baby." The song segued into "Piece of My Heart," as a bald-headed Melissa Etheridge took the stage. This was the first public appearance for Etheridge since her battle with breast cancer began last year. The treatments may have robbed her, temporarily, of her hair, but there was a new vibrancy to her performance that I haven't seen in a long time. As she and Stone jammed on the Joplin tune, there was a real fire...a combustible energy...that sent chills up my spine. Their voices melded together so well -- if they were to release a single, I would be the first in line to buy it.
The one performance I was looking most forward to -- the all-star collaboration of the Beatle's classic, "Across the Universe" -- still had a magic about it, but many of artists seemed unsure of themselves in the setting. Backed by the supergroup Velvet Revolver, Bono led off the song off, with Stevie Wonder, Norah Jones, Brian Wilson, Alicia Keys, Scott Weiland (Velvet Revolver), Billy Joe Armstrong (Green Day), Tim McGraw and Steven Tyler each taking turns at a few lines of the song. The group seemed to find its footing at the end, when Wonder added a soulful harmonica to the vocal jamming, and the group changed the lyrics from "Nothing's gonna change my world" to "Something's gotta change my world." The song was recorded and is now available for download at iTunes, with all proceeds going to the Tsumami Relief efforts.
With all the musical performances, it was easy to forget this was actually an awards show. The majority of the statues were given away prior to the CBS telecast, with only a few select categories revealed on air. While it worked in favor of allowing more performances, it also took away a bit from the fans who enjoy seeing their favorites win an award. Perhaps in the future, the Grammys might want to consider telecasting the awards portion of the show on a separate network or pay-per-view, for those who want to see it.
At any rate, there were indeed awards given out and while rapper Kanye West was the golden boy going into the event, with ten nominations, there was no question that it was Ray Charles' night. As a final testament to his enduring legacy, the artist posthumously received 8 Grammys, for his duets collection, Genius Loves Company, including Record and Album Of The Year.
West didn't leave empty handed, though, as he walked away with three statues of his own, including best rap album and best rap song for "Jesus Walks." Following his public meltdown at the American Music Awards last November, many wondered how West would react if he didn't win anything.
"Everybody wanted to know what would I do if I didn't win. I guess we'll never know," he said, holding his trophy up high.
The awards seemed pretty evenly distributed amongst those who had been considered front-runners, with four going to Alicia Keys and three each to Usher, Norah Jones and U2.
There were a few surprises, though, including one or two that left me scratching my head.
Over a tough category that included Kanye West, Los Lonely Boys, Gretchen Wilson and Joss Stone, Maroon5 took the Best New Artist honors. While I agree they are a great group and Songs About Jane is a great album, the fact that the album came out in 2002 hardly qualifies the band as "new" -- especially when the other nominees all had albums out in 2004.
Ex-president Bill Clinton added a third grammy to the Clinton collection for the spoken word version of his biography, "My Life." Scrubs actor Zach Braff picked up a Grammy for his work assembling the music for Best Compilation Soundtrack winner Garden State. Country legend Loretta Lynn and the White Stripes' Jack White won for Best Country Collaboration. The long-ignored Rod Stewart finally scored his first Grammy for Best Traditional Pop Vocal Album, and the equally ignored Brian Wilson nabbed his first for Best Rock Instrumental Performance for "Mrs. O'Leary's Cow," off his new cd, Smile (ironic when you consider Wilson is best known for his vocal harmonies in the Beach Boys).
But the closest thing the show had to a Milli Vanilli moment was when the much maligned Britney Spears stole a victory with her song, "Toxic," beating out established electronic faves Basement Jaxx and the Chemical Brothers, as well as the Scissor Sisters, and Kylie Minogue for Best Dance Recording. Britney has a Grammy? Who would have thought it possible, eh?
Host Queen Latifah kept the Grammys show running smoothly, even taking time out to appear as herself, Dana Owens, in a medley performance of "Lush Life" and "Baby Get Lost" from her jazz standards album.
Following is a list of the top awards given out and their winners. For more information, please visit Grammys.com.
47th Annual Grammy Awards Winners:
RECORD OF THE YEAR: "Here We Go Again," Ray Charles & Norah Jones
ALBUM OF THE YEAR: Genius Loves Company, Ray Charles & Various
SONG OF THE YEAR: "Daughters," John Mayer
BEST NEW ARTIST: Maroon 5
BEST FEMALE POP VOCAL PERFORMANCE: "Sunrise," Norah Jones
BEST MALE POP VOCAL PERFORMANCE: "Daughters," John Mayer
BEST POP PERFORMANCE BY A DUO OR GROUP WITH VOCAL: "Heaven," Los Lonely Boys
BEST POP COLLABORATION WITH VOCALS: "Here We Go Again," Ray Charles & Norah Jones
BEST POP INSTRUMENTAL PERFORMANCE: "11th Commandment," Ben Harper
BEST POP INSTRUMENTAL ALBUM: Henry Mancini: Pink Guitar, Various
BEST POP VOCAL ALBUM: Genius Loves Company, Ray Charles & Various
BEST DANCE RECORDING: "Toxic," Britney Spears
BEST ELECTRONIC/DANCE ALBUM: Kish Kash, Basement Jaxx
BEST TRADITIONAL POP VOCAL ALBUM: Stardust...The Great American Songbook Vol. III, Rod Stewart
BEST SOLO ROCK VOCAL PERFORMANCE: "Code Of Silence," Bruce Springsteen
BEST ROCK PERFORMANCE BY A DUO OR GROUP WITH VOCAL: "Vertigo," U2
BEST HARD ROCK PERFORMANCE: "Slither," Velvet Revolver
BEST METAL PERFORMANCE: "Whiplash," Motorhead
BEST ROCK INSTRUMENTAL PERFORMANCE: "Mrs. O'Leary's Cow," Brian Wilson
BEST ROCK SONG: "Vertigo," U2
BEST ROCK ALBUM: American Idiot, Green Day
BEST ALTERNATIVE MUSIC ALBUM: A Ghost Is Born, Wilco
BEST FEMALE R&B VOCAL PERFORMANCE: "If I Ain't Got You," Alicia Keys
BEST MALE R&B VOCAL PERFORMANCE: "Call My Name," Prince
BEST R&B PERFORMANCE BY A DUO OR GROUP WITH VOCALS: "My Boo," Usher & Alicia Keys
BEST TRADITIONAL R&B VOCAL PERFORMANCE: "Musicology," Prince
BEST URBAN/ALTERNATIVE PERFORMANCE: "Cross My Mind," Jill Scott
BEST R&B SONG: "You Don't Know My Name," Alicia Keys
BEST R&B ALBUM: The Diary Of Alicia Keys, Alicia Keys
BEST CONTEMPORARY R&B ALBUM: Confessions, Usher
BEST RAP SOLO PERFORMANCE: "99 Problems," Jay-Z
BEST RAP PERFORMANCE BY A DUO OR GROUP: "Let's Get It Started," The Black Eyed Peas
BEST RAP/SUNG COLLABORATION: "Yeah!," Usher with Lil' Jon & Ludacris
BEST RAP SONG: "Jesus Walks," Kanye West
BEST RAP ALBUM: The College Dropout, Kanye West
BEST FEMALE COUNTRY VOCAL PERFORMANCE: "Redneck Woman," Gretchen Wilson
BEST MALE COUNTRY VOCAL PERFORMANCE: "Live Like You Were Dying," Tim McGraw
BEST COUNTRY PERFORMANCE BY A DUO OR GROUP WITH VOCALS: "Top Of The World," Dixie Chicks
BEST COUNTRY COLLABORATION WITH VOCALS: "Portland Oregon," Loretta Lynn & Jack White
BEST COUNTRY INSTRUMENTAL PERFORMANCE: "Earl's Breakdown," Nitty Gritty Dirt Band with Earl Scruggs, Randy Scruggs, Vassar Clements & Jerry Douglas
BEST COUNTRY SONG: "Live Like You Were Dying," Tim McGraw
BEST COUNTRY ALBUM: Van Lear Rose, Loretta Lynn
BEST BLUEGRASS ALBUM: Brand New Strings, Ricky Skaggs & Kentucky Thunder
BEST NEW AGE ALBUM: Returning, Will Ackerman
BEST CONTEMPORARY JAZZ ALBUM: Unspeakable, Bill Frisell
BEST JAZZ VOCAL ALBUM: R.S.V.P. (Rare Songs, Very Personal), Nancy Wilson
BEST JAZZ INSTRUMENTAL SOLO: "Speak Like A Child," Herbie Hancock
BEST JAZZ INSTRUMENTAL ALBUM, INDIVIDUAL OR GROUP: Illuminations, McCoy Tyner with Gary Bartz, Terence Blanchard, Christian McBride & Lewis Nash
BEST LARGE JAZZ ENSEMBLE ALBUM: Concert In The Garden, Maria Schneider Orchestra
BEST LATIN JAZZ ALBUM: Land Of The Sun, Charlie Haden
BEST GOSPEL PERFORMANCE: "Heaven Help Us All," Ray Charles & Gladys Knight
BEST ROCK GOSPEL ALBUM: Wire, Third Day
BEST POP/CONTEMPORARY GOSPEL ALBUM: All Things New, Steven Curtis Chapman
BEST SOUTHERN, COUNTRY, OR BLUEGRASS GOSPEL ALBUM: Worship & Faith, Randy Travis
BEST TRADITIONAL SOUL GOSPEL ALBUM: There Will Be A Light, Ben Harper & the Blind Boys Of Alabama
BEST CONTEMPORARY SOUL GOSPEL ALBUM: Nothing Without You, Smokie Norful
BEST GOSPEL CHOIR OR CHORUS ALBUM: Live...This Is Your House, Brooklyn Tabernacle Choir
BEST LATIN POP ALBUM: Amar Sin Mentiras, Marc Anthony
BEST LATIN ROCK/ALTERNATIVE ALBUM: Street Signs, Ozomatli
BEST TRADITIONAL TROPICAL LATIN ALBUM: ¡Ahora Sí!, Israel López "Cachao"
BEST SALSA/MERENGUE ALBUM: Across 110th Street, Spanish Harlem Orchestra with Ruben Blades
BEST MEXICAN/MEXICAN-AMERICAN ALBUM: Intimamente, Intocable
BEST TEJANO ALBUM: Polkas, Gritos Y Acordeónes, David Lee Garza, Joel Guzman & Sunny Sauceda
BEST TRADITIONAL BLUES ALBUM: Blues To The Bone, Etta James
BEST CONTEMPORARY BLUES ALBUM: Keep It Simple, Keb' Mo'
BEST TRADITIONAL FOLK ALBUM: Beautiful Dreamer - The Songs Of Stephen Foster, Various
BEST CONTEMPORARY FOLK ALBUM: The Revolution Starts...Now, Steve Earle
BEST NATIVE AMERICAN MUSIC ALBUM: Cedar Dream Songs, Bill Miller
BEST HAWAIIAN MUSIC ALBUM: Slack Key Guitar Vol. 2, Various
BEST REGGAE ALBUM: True Love, Toots & the Maytals
BEST TRADITIONAL WORLD MUSIC ALBUM: Raise Your Spirit Higher, Ladysmith Black Mambazo
BEST CONTEMPORARY WORLD MUSIC ALBUM: Egypt, Youssou N'Dour
BEST POLKA ALBUM: Let's Kiss: 25th Anniversary Album, Brave Combo
BEST MUSICAL ALBUM FOR CHILDREN: cELLAbration! A Tribute To Ella Jenkins, Various
BEST SPOKEN-WORD ALBUM FOR CHILDREN: The Train They Call The City Of New Orleans, Tom Chapin
BEST SPOKEN-WORD ALBUM: My Life, Bill Clinton
BEST COMEDY ALBUM: The Daily Show With Jon Stewart Presents...America: A Citizen's Guide To Democracy Inaction, Jon Stewart & the Cast Of The Daily Show
BEST MUSICAL SHOW ALBUM: Wicked
BEST COMPILATION SOUNDTRACK ALBUM: Garden State
BEST SCORE SOUNDTRACK ALBUM: The Lord Of The Rings - The Return Of The King
BEST SONG WRITTEN FOR A MOTION PICTURE, TELEVISION, OR OTHER VISUAL MEDIA: "Into The West," Annie Lennox (From The Lord Of The Rings - The Return Of The King)
BEST INSTRUMENTAL COMPOSITION: "Merengue," Yo-Yo Ma
BEST INSTRUMENTAL ARRANGEMENT: "Past Present & Future," The Vanguard Jazz Orchestra
BEST INSTRUMENTAL ARRANGEMENT WITH ACCOMPANYING VOCALIST(S): "Over The Rainbow," Ray Charles & Johnny Mathis
BEST RECORDING PACKAGE: A Ghost Is Born, Wilco
BEST BOXED OR SPECIAL LIMITED-EDITION PACKAGE: Once In A Lifetime, Talking Heads
BEST ALBUM NOTES: The Complete Columbia Recordings Of Woody Herman And His Orchestra & Woodchoppers (1945-1947)
BEST HISTORICAL ALBUM: Night Train To Nashville: Music City Rhythm & Blues, 1945-1970
BEST ENGINEERED ALBUM, NON-CLASSICAL: Genius Loves Company, Ray Charles & Various
PRODUCER OF THE YEAR, NON-CLASSICAL: John Shanks
BEST REMIXED RECORDING, NON-CLASSICAL: "It's My Life (Jacques Lu Cont's Thin White Duke Mix)," No Doubt
BEST SURROUND SOUND ALBUM: Genius Loves Company, Ray Charles & Various
BEST ENGINEERED ALBUM, CLASSICAL: Higdon: City Scape; Concerto For Orchestra, Robert Spano
PRODUCER OF THE YEAR, CLASSICAL: David Frost
BEST CLASSICAL ALBUM: Adams: On The Transmigration Of Souls, Brooklyn Youth Chorus & New York Choral Artists/New York Philharmonic
BEST ORCHESTRAL PERFORMANCE: Adams: On The Transmigration Of Souls, Brooklyn Youth Chorus & New York Choral Artists/New York Philharmonic
BEST OPERA RECORDING: Mozart: Le Nozze Di Figaro, Various/Concerto Koln
BEST CHORAL PERFORMANCE: Berlioz: Requiem, Frank Lopardo/Atlanta Symphony Orchestra Chorus/Atlanta Symphony Orchestra
BEST INSTRUMENTAL SOLOIST(S) PERFORMANCE (WITH ORCHESTRA): Previn: Violin Concerto "Anne-Sophie"/Bernstein: Serenade, André Previn/Anne-Sophie Mutter/Boston Symphony Orchestra & London Symphony Orchestra
BEST INSTRUMENTAL SOLOIST(S) PERFORMANCE (WITHOUT ORCHESTRA): Aire Latino, David Russell
BEST CHAMBER MUSIC PERFORMANCE: Prokofiev (Arr. Pletnev): Cinderella - Suite For Two Pianos/Ravel: Ma Mère L'Oye, Martha Argerich & Mikhail Pletnev
BEST SMALL ENSEMBLE PERFORMANCE (WITH OR WITHOUT CONDUCTOR): Carlos Chávez - Complete Chamber Music, Vol. 2, Jeff von der Schmidt/Southwest Chamber Music
BEST CLASSICAL VOCAL PERFORMANCE: Ives: Songs, Susan Graham/Pierre-Laurent Aimard
BEST CLASSICAL CONTEMPORARY COMPOSITION: Adams: On The Transmigration Of Souls, Brooklyn Youth Chorus & New York Choral Artists/New York Philharmonic
BEST CLASSICAL CROSSOVER ALBUM: LAGQ's Guitar Heroes, Los Angeles Guitar Quartet
BEST SHORT FORM MUSIC VIDEO: "Vertigo," U2
BEST LONG FORM MUSIC VIDEO: Concert For George, Various
You Should Also Read:
Grammys


Editor's Picks Articles
Top Ten Articles
Previous Features
Site Map





Content copyright © 2022 by Michelle Snow. All rights reserved.
This content was written by Michelle Snow. If you wish to use this content in any manner, you need written permission. Contact Trina Boice for details.