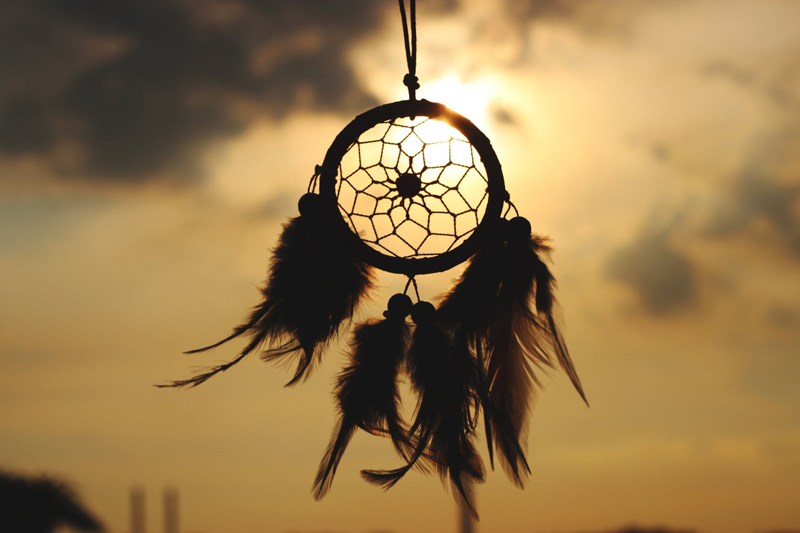 Although daydreams are generally regarded by psychologists as being healthy and natural, this was not always the case. In the 1960's, textbooks used for training teachers contained methods for combating daydreaming that were similar to treating drug abuse! Freud believed that daydreaming and fantasizing were early signs of mental illness and were practiced by unfulfilled individuals. By the late 1980's, most psychologists agreed that daydreams were a natural part of the mental process and did not consider them to be unhealthy. When a person confuses the mental images in daydreams with reality, hallucinations occur.(
Gale Encyclopedia of Psychology, 2nd ed. Gale Group, 2001
)
When we daydream, we drift off into our imaginations. We form mental pictures of things that we may or may not have experienced. We use daydreams to temporarily escape from reality, re-create pleasant experiences, rehearse a future situation or to imagine things as we wish they were. Daydreams occur in the relaxed alpha state of brainwave frequency. In this state, the subconscious mind is more receptive to suggestion. Alpha is the desired state for effective meditation and creative visualization and is achieved by reaching a state of calm relaxation. It would seem that daydreams are equivalent to lucid dreaming since we are able to remotely control the images in daydreams. However, during daydreams we are fully awake. In lucid dreaming, we are awake and asleep at the same time.
Daydreams first occur in childhood, generally before age three. Young children may actually act out their daydreams and fantasies. Daydreams become internalized at around age ten. Children who have happy, positive daydreams of success and achievement are most likely to carry this ability into adulthood. Daydreams become the impetus for problem-solving and creativity. (
Gale Encyclopedia of Psychology, 2nd ed. Gale Group, 2001
) Many artists, writers and inventors report being inspired by ideas and images that came to them in the course of daydreaming. New age and metaphysical writers and teachers such as
Wayne W. Dyer
and
Shakti Gawain
recommend creative visualization as a means to literally "make dreams come true." By presenting the subconscious mind with clear images of what we desire, we can create the means to physically manifest them and bring them into reality.
Many people who report that they are "not good at" visualization are able to daydream. Instead of deliberately working toward visualizing, try thinking of it as daydreaming instead. You may find the process much easier by thinking of it in different terms.
Athletes have long heralded visualization as a means to success. Many report that daydreaming of or visualizing crossing finish lines, touchdowns and receiving gold medals prior to an event helps them to gather the confidence and energy that spurs them on to achieve that goal - and they do achieve them.
May all your dreams come true!
---
Parthena Black is a professional social worker and ordained minister with experience in tarot and runes. For private spiritual counseling and intuitive readings via e-mail, please visit her at
oymygoddess.com
.
---

You Should Also Read:
Brainwave Synchronization
The Lucidity Institute: Conscious Dreaming
What Is Lucid Dreaming?


Related Articles
Editor's Picks Articles
Top Ten Articles
Previous Features
Site Map





Content copyright © 2022 by Parthena Black. All rights reserved.
This content was written by Parthena Black. If you wish to use this content in any manner, you need written permission. Contact Lori Chidori Phillips for details.