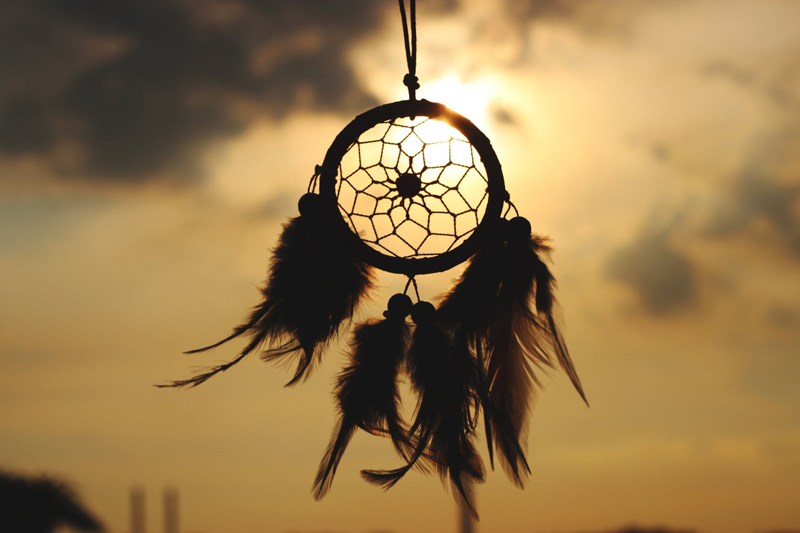 You've dreamed about someone breaking into your house or car. It's likely that you woke up feeling violated, or just plain uncomfortable. What does the act of intrusion symbolize in your dreams?
When someone enters our space without our permission, we feel victimized, violated and vulnerable. My car was broken into a few weeks ago and I received a strong dose of those emotions. In our dreams, intruders represent more than the invasion of our physical space or belongings. They may be intruding upon our mental, emotional or spiritual space as well as our physical space. An intruder may symbolize the "other woman" or "other man" in a relationship or fear that someone will attempt to "break into" our marriage.
After noting the emotions connected with your dream, identify what type of space the intruder invaded. If the intruder invaded your home, note which room was affected. Rooms in dreams symbolize varying aspects of our mental, emotional and spiritual selves:
Houses and Homes
If the intruder accosted you at work, you may feel threatened or insecure on your job:
Dream Job
In some cases, the intruder may actually represent the self and its darker aspects or negative behaviors. Take all of the symbolism into consideration and compare it to your waking life to determine the meaning of your dream.
If something was taken from you, you may want to look at the meaning of what was taken. For instance:
Money
Dreaming of someone hurting us or someone we love can often manifest as a full-fledged nightmare:
How to Handle a Nightmare or Bad Dream
If you have been the victim of a crime in the physical world and have recurring dreams with this theme, you may still be experiencing trauma. If these dreams occur frequently and are bothersome, please talk to a professional.
Remember that the dreamer is the only person who can truly interpret their own dream. If you need help, please don't hesitate to e-mail me or post your dream in the forum, where you can receive several sources of input.
May all your dreams come true!
---
Parthena Black is a professional social worker and ordained minister with experience in tarot and runes. For private spiritual counseling and intuitive readings via e-mail, please visit her at
oymygoddess.com
.
---

www.FetchBook.Info: New & Used Books

Find the Lowest Price -
Compare more than a hundred book stores, 60,000 sellers, in a click.


---

You Should Also Read:
The Dreams Shop
Common Questions About Nightmares
Betrayal and Infidelity


Related Articles
Editor's Picks Articles
Top Ten Articles
Previous Features
Site Map





Content copyright © 2023 by Parthena Black. All rights reserved.
This content was written by Parthena Black. If you wish to use this content in any manner, you need written permission. Contact Lori Chidori Phillips for details.