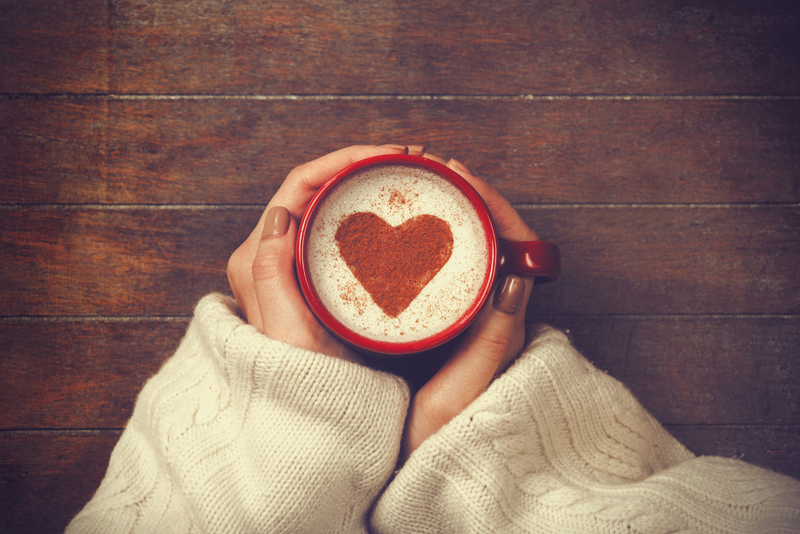 Hats are a great project for a new knitter and depending on the pattern can challenge an experienced knitter. Hats have the advantage of being portable and relatively small so they knit up quickly. Although hats do stretch a basic rule of thumb is that hats should be slightly bigger not slightly smaller (too tight hats are uncomfortable). There is still time to make a few of these for holiday gifts.
Approximate head circumferences are:
Babies - 12 inches or about 30 cm. to 14 inches or about 36 cm.
Children - 17 inches or about 43 cm. to 19 inches or about 48 cm.
Adults - 20 inches or about 50 cm. to 24 inches or about 61 cm.
It is best to measure the person's head.
Basic Hat Pattern with Two Endings
Materials 1 Skein of worsted weight yarn, approximately 195 yards (178 meters)
One set of circular needles in size to get gauge and one set of double pointed needles in same size to finish.
Gauge 4.5 stitches and 6 rows per inch (2.5 centimeters)
Abbreviations:
St. = Stitches
k2tog = Knit two stitches together
CO = Cast on
Sizes = (small, medium, large)
Using worsted weight yarn and circular needles:
CO (90, 99, 108) leaving 6 inches of yarn for finishing.
Knit six rows flat in garter stitch (for the beginners this knitting every row).
Increase one stitch and join yarn, being careful not to twist, by knitting the first stitch of the last row and slipping the newly made stitch over.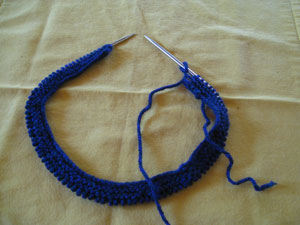 Place a marker here for the beginning of the row.
Knit every row for 4 inches or 10 centimeters. (Here you may want to measure your favorite hat and adjust the height.)
Chose only one ending!
Ending #1
K2tog around and around until (4, 5, 5) remain. Using two double pointed needles work I-cord for 5 inches or 13 centimeters. Thread tail through open stitches and pull tight and tie or secure the end by weaving it through the center of the I-cord. Tie the I-cord in a knot to finish.
Ending #2
Decreases (switch to double pointed needles when the circle becomes too hard to work with)
Round 1 (Knit 8, k2tog) (10 times,11, 12)
Round 2 (Knit 7, k2tog) (10 times,11, 12)
Round 3 (Knit 6, k2tog) (10 times,11, 12)
Round 4 (Knit 5, k2tog) (10 times,11, 12)
Round 5 (Knit 4, k2tog) (10 times,11, 12)
Round 6 (Knit 3, k2tog) (10 times,11, 12)
Round 7 (Knit 2, k2tog) (10 times,11, 12)
Round 8 (Knit 1, k2tog) (10 times,11, 12)
Round 9 (k2tog) (10 times,11, 12)
Finishing
Cut yarn leaving a long tail, about 10 inches or 26 cm. thread it through the remaining stitches, pull very tight and secure on the inside of the hat by weaving it through the purl bumps.
Back at the initial 6 six rows you have an opening. Use the mattress stitch to close the seam with the 6 inches of extra yarn there. For directions on mattress stitch see
Mattress Stitch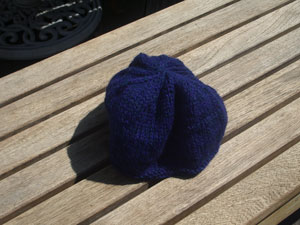 You Should Also Read:
The Best Knitting Gadgets
How to make a Knit Stitch
How to make a Purl Stitch


Related Articles
Editor's Picks Articles
Top Ten Articles
Previous Features
Site Map





Content copyright © 2018 by Marjorie Colletta. All rights reserved.
This content was written by Marjorie Colletta. If you wish to use this content in any manner, you need written permission. Contact Korie Beth Brown, Ph.D. for details.