Million Dollar Baby KO's Its Oscar Competition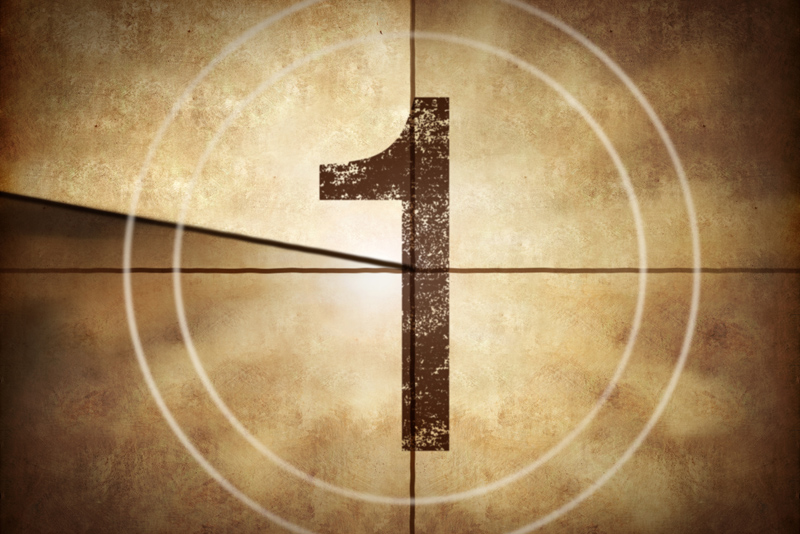 Though Martin Scorsese's "The Aviator" led the Oscar pack with 11 nominations, it was Clint Eastwood's "Million Dollar Baby" that won four out of the top six rounds last night at the 77th Annual Academy Awards. The pugilist drama won best picture honors, as well as best director for Clint Eastwood, best actress for Hilary Swank and best male supporting actor for Morgan Freeman.
With his win, Eastwood at age 74, not only becomes the Academy's oldest winning director, but the fifth director in the history of the awards to win twice. As he did in 1992, when he won his first director Oscar for "The Unforgiven," the actor-director brought his mother to the awards, quipping, ""She's here with me again tonight, so at 96, I'm thanking her for her genes."
He also made the audience laugh as he joked, "I'm just a kid. I've got a lot of stuff to do yet," in reference to director Sidney Lumet being honored earlier in the evening, at age 80.
Unfortunately, Eastwood's win did put an end to Scorsese's fifth try at the best director award. Scorsese now joins the ranks of other prolific directors, such as Alfred Hitchcock and Robert Altman, who have never won an Oscar despite numerous nominations.
Swank also made Oscar history, becoming one of a handful of actresses to have a perfect record of being nominated and winning -- she's two for two as of last night's event. Next to the director's race, this was the most contested of the evening, as Swank was up against Annette Bening for a second time. In 2000, the two actresses were up against each other in the same category, with Swank pulling the underdog win, but many thought this time it might go to Bening.
In her acceptance speech, Swank first thanked her husband, Chad Lowe, joking, "I learn from my mistakes." She was referring to her last win where she took several minutes to thank everyone, and omitted her husband entirely. She then went on to graciously acknowledge her category's other nominees, saying, "I am continuously inspired by your work."
With three previous nominations, Freeman finally swung a knockout on the fourth try with his role as an ex-prize fighter in "Million Dollar Baby." Calling the film "a labor of love," the actor ended his speech by casting his eyes upwards and saying, ""I thank you, so very much."
Australian actress Cate Blanchett won the best supporting actress award for her role as Katherine Hepburn in "The Aviator." With the only major win of the night for Scorsese's epic film, Blanchett thanked the director and added, "I hope my son will marry your daughter."
Blanchett's win put "The Aviator" at the top of the heap for most Oscar wins for the night, with a total of five.
And though Jamie Foxx entered the evening as the front-runner in his category, the actor still appeared stunned when he won the best actor statuette for his role in "Ray." As he had at previous awards this year, Foxx took the stage, channeling Ray Charles in a song call-out with the audience.
Equal parts humorous and touching, Foxx ended his speech in tears as he recalled his late grandmother Estelle, whom he has often credited with shaping him into the man he is today.
"She still talks to me now, only now she talks to me in my dreams. And I can't wait to go to sleep tonight because we have a lot to talk about. I love you."
Foxx's win, along with Freeman's earlier in the night, brought another historic achievement to the show, as it was only the second time in the award's 77-year run that blacks had won two of the top four acting awards. The feat first occurred in 2002 when Denzel Washington and Halle Berry swept best actor and actress.
The wonderful comedy "Sideways" may have been shut out in the best picture and best supporting actor/actress categories, but it took the award for best adapted screenplay -- fitting since the movie's success is really all about the dialogue between the characters.
R&B diva Beyonce was recruited to perform three of the five nominated "original songs" of the evening, including a duet with Josh Groban, but it was Carlos Santana and Antonio Banderas who performed the winning song. "Al Otro Lado Del Río" (from "The Motorcycle Diaries") is the first Spanish song in the Academy's history to not only be nominated, but win.
Previous Oscar-winner Robin Williams took the stage early in the show to present the best animated film category, and in typical style, proceeded to keep the "7-second delay" censors on their toes. Ripping a piece of white tape off his mouth, Williams opined animation is "...the opposite of botox. Animated characters are becoming more and more expressive and alive."
Williams also poked fun of those who connect cartoon characters with pro-gay messages. "Squarepants is not gay! Tight pants...maybe."
And in winning the award for best animated film, "The Incredibles" director/writer Brad Bird got to the heart of the matter with his acceptance speech: "I don't know what's more frightening...being watched by millions of people or the hundreds of people that are going to be annoyed with me tomorrow for not mentioning them tonight."
A special tribute was accorded the recent passing of five-time Oscar host Johnny Carson, and later in the show, classical artist YoYo Ma played during a video montage of others lost during the last year.
This year, the Academy tried to shake things up by introducing several new ways of presenting awards to the categories often referred to as "Technical Awards." For the best makeup award, the entire presentation, from reading the list of nominees to the acceptance speech took place in the aisles of the main floor. For other categories, all of the nominees appeared onstage as their names were read. Once the winner was announced the other nominees left the stage while the victors advanced to the podium for their speech.
After the best short documentary winners were announced in this new manner, host Chris Rock felt compelled to comment, "Next they're gonna give the Oscars in the parking lot. It'll be like a drive-through Oscar lane. You get an Oscar and a McFlurry and keep on moving."
I'm not sure I really enjoyed the new presentations. Maybe I'm all into the pomp and ceremony of the walk up to the stage, but I can't imagine being told to leave the stage if you don't win, or worse, not even getting to set foot on it if you do win.
This year, the 77th Academy Awards only went 15 minutes over schedule, and despite worries about his normally raunchy humor, Rock kept his act relatively clean, saying he doesn't swear in front of his mother and since his mother was front and center at the awards, he would behave. The creative Rock, however, still managed to lob many a zinger at celebrities in attendance.
Starting off the night by commenting that he loves the Oscars because "there's no acting at the Oscars...except when people act like they're not mad they lost," Rock went on to rant about filmmakers that greenlight a movie for a quick buck instead of making a quality movie.
"You ever see a movie so bad you questioned the actor's finances? I saw "Boat Trip" the other day and immediately sent Cuba Gooding a check for $80." He included himself as fair game for the barbs, too: "You want Denzel (Washington) and all you can get is me? Wait! Denzel's a fine actor. He woulda never made 'Pootie Tang.'"
That's true, but in all fairness, I don't know if he would have made a better Oscar host than Rock.
What did you think of this year's Oscar telecast? Did your favorites win? Did they get passed over? Talk about it in our forums.
*********************************************************
The Complete List of Winners at the 77th Annual Academy Awards
*********************************************************
Best Picture
MILLION DOLLAR BABY (Warner Bros.)
Best Director
Clint Eastwood for MILLION DOLLAR BABY (Warner Bros.)
Best Actor
Jamie Foxx for RAY (Universal Pictures)
Best Actress
Hilary Swank for MILLION DOLLAR BABY (Warner Bros.)
Best Supporting Actor
Morgan Freeman for MILLION DOLLAR BABY (Warner Bros.)
Best Supporting Actress
Cate Blanchett for THE AVIATOR (Miramax)
Best Original Screenplay
ETERNAL SUNSHINE OF THE SPOTLESS MIND (Focus Features) by Charlie Kaufman, Michel Gondry, Pierre Bismuth
Best Adapted Screenplay
SIDEWAYS (Fox Searchlight) by Alexander Payne, Jim Taylor
Best Animated Feature Film
THE INCREDIBLES (Disney/Pixar)
Best Foreign-Language Film
THE SEA INSIDE - Spain
Best Original Song
"Al Otro Lado Del Río" from THE MOTORCYCLE DIARIES (Focus Features)
Best Original Score
Jan A.P. Kaczmarek for FINDING NEVERLAND (Miramax)
Achievement in Sound Editing
THE INCREDIBLES (Disney/Pixar)
Achievement in Sound Mixing
RAY (Universal Pictures)
Achievement in Cinematography
THE AVIATOR (Miramax)
Achievement in Costume Design
THE AVIATOR (Miramax)
Achievement in Makeup
LEMONY SNICKET'S A SERIES OF UNFORTUNATE EVENTS (Paramount Pictures)
Best Art Direction
THE AVIATOR (Miramax)
Best Visual Effects
SPIDER-MAN 2 (Columbia Pictures)
Best Film Editing
THE AVIATOR (Miramax)
Best Documentary Feature
BORN INTO BROTHELS (ThinkFilm)
Best Documentary Short
MIGHTY TIMES: THE CHILDREN'S MARCH
Best Animated Short Film
RYAN
Best Live-Action Short Film
WASP

You Should Also Read:
Oscar.com


Editor's Picks Articles
Top Ten Articles
Previous Features
Site Map





Content copyright © 2022 by Michelle Snow. All rights reserved.
This content was written by Michelle Snow. If you wish to use this content in any manner, you need written permission. Contact Trina Boice for details.