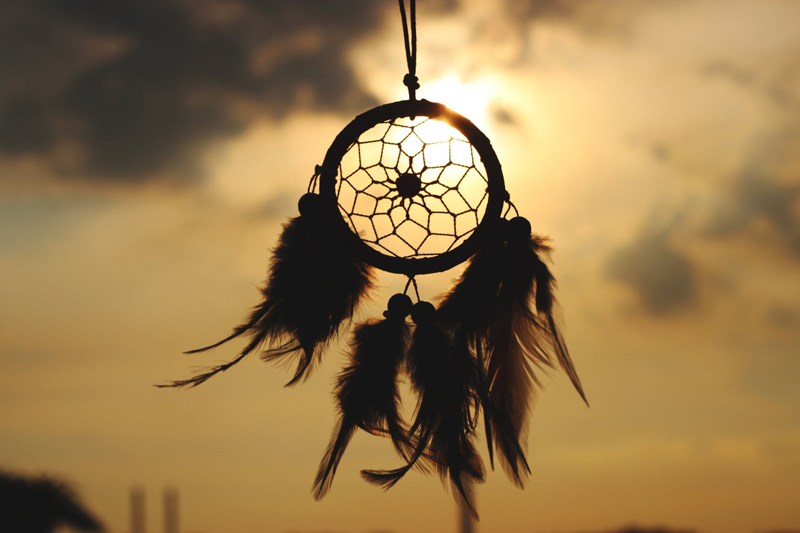 In waking life, flowers are used to symbolize emotions ranging from love to sympathy playing prominent roles in ceremonies such as weddings and funerals. They are also used to make medicines, homeopathic elixirs, and are used by designers who practice the art of Feng Shui to improve the aesthetics and energy flow of living spaces. Mystics use flowers for metaphysical purposes. For example, lavender is a flower which is used in pillows for the purposes of improving sleep and encouraging dreams.
Since flowers are such prevalent symbols in waking life, it is not surprising that they show up quite frequently in dreams. Below are some ideas on what flowers as a general dream symbol may mean as well as the meaning of a couple of specific dream flowers.
Flowers as Color Symbols
As the well known rhyme goes, 'roses are red, violets are blue'. In dreams, just as in the rhyme, flowers may appearing as reminders of color associations, drawing attention to the color they are rather than to the actual flower itself. For more information on color in dreams, check out this article:
Color in Dreams
Symbols of Self
Carl Jung observed that the shape of some flowers, such as the rose, resemble a pattern known as the mandala. "Mandala" comes from a Sanskrit word and is loosely translated means "circle". Mandalas are often circular in shape, however, the patterns inside the circle are beautifully intricate as the mandala can represent the spiritual self, the cosmos, and life itself. Dreaming of a symbol such as a rose, may be a very spiritual dream - one that provides the dreamer with a glimpse of her soul or the infinite. Jung called dreams of this nature, "Great Dreams" - dreams with complex mythological or archetypal imagery.
Flowers in dreams may also be symbols of health - emotional and spiritual. Look at the flower and see what condition it is in. Is it bright and full of color? Is it faded? It is in need of water? Brightly colored, healthy flowers may indicate vibrancy in life while faded or parched flowers can can indicate that certain areas of one's life are in need of attention. For example, faded roses may mean that a relationship is fading. Wilted flowers can symbolize a thirst in the soul or may be a cry for spiritual help.
Creativity
Healthy, plentiful flowers in dreams are symbolic of growth. This growth may be in one's career, personal life, or of the spiritual variety. Dreams involving fields of healthy flowers may symbolize a time of abundant creativity. This creativity can take many forms. It may be a particularly fertile time of ideas, a time of artistic inspiration, or it may also symbolize the ultimate creativity - a time of physical fertility.
Roses
Roses in waking life have a special significance and that significance extends to dream life as well. Red roses are associated with love, beauty, passion, and romance. White roses are usually associate with purity. The purity it symbolizes may be a spiritual purity; a return to a state of innocence. Yellow roses are associated with friendship and might even represent some kind of disappointment - especially if one is hopeful that a relationship may be romantic when in fact it is only a friendship.
Lilies
The lily is a interesting symbol. Its connotations include the Virgin Mary, the Trinity, the Greek Goddess Hera, Easter, and even royalty in the form of the
fleur-de-lys
(flower of lily). The lily, therefore, is a highly exalted flower and its appearance in dreams may herald a time of deep, spiritual importance, or a time of rebirth.
When considering the meaning of a dream flower, always start with your own personal association with that flower in waking life. Is the flower associated with a particular person? A special time in your life? Are you allergic? Remember, you own associations always trump those found in any dream dictionary, including this one.
As always, sleep well and dream out loud!
*~Aisling Ireland~* is an ordained Spiritual Counselor providing dream interpretation and Tarot readings. To make an appointment check out her website at:
web.mac.com/aisling.ireland
You Should Also Read:
Abstract Symbols
The Mandala Project
Meanings and Legends of Flowers


Related Articles
Editor's Picks Articles
Top Ten Articles
Previous Features
Site Map





Content copyright © 2023 by Aisling Ireland. All rights reserved.
This content was written by Aisling Ireland. If you wish to use this content in any manner, you need written permission. Contact Lori Chidori Phillips for details.