What are Your Writing Strengths and Weaknesses?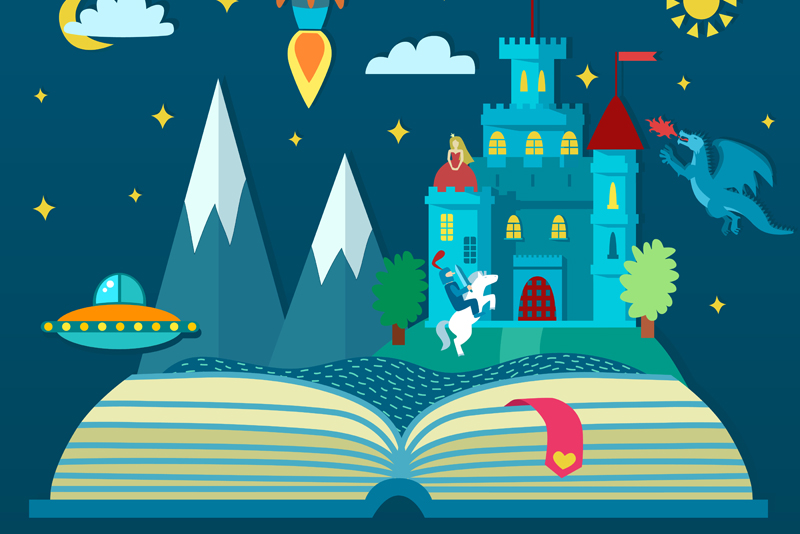 Do you have a hard time determining your own strengths and weaknesses? Most of us do. To become a better writer, you'll need to become successful at self assessment. I was chatting with a fellow writer recently and she made the following comment to me, "I love writing dialogue. It's really one of my strengths. In fact, sometimes I write so much dialogue that my young adult novel seems like it should be a play!" It made me reflect on human nature and how all of us try to emphasize our strengths and avoid our weaknesses. I wish I shared my colleague's strength with writing dialogue. I find that it doesn't come naturally to me at all. So what's your weakness? Do you have a hard time writing strong beginnings? Does your plot sag in the middle? Do you have difficulty writing believable endings that don't tie up with a neat bow? Are your characters one-dimensional? Do you have trouble incorporating metaphors into your work? Perhaps your weaknesses show up less in your writing than in the business experiences you have to contend with. How do you handle rejection for example? Do you get angry and rip up your work. Perish the thought!

As I was pondering my own strengths and weaknesses today, an idea for a story parable came into my head. I'm going to share it with you and I hope you'll enjoy it. Please remember it's a first draft...be kind with your feedback.

>>>>>>>>>>>>>>>>>>>>>>>>>>>>>>>>>>>>>>>>>>>>>>>>>>>>>>>>>>>>>>>>>>>>>>>>>>>>

Eva, a young woman who was not quite of marrying age, came to her grandmother one day to ask her a serious question. Her Nana embraced her when they met and then said "Let's go down by the creek. We'll bring some bread and cheese and eat our lunch in the open air. Then I will answer the question that I can see in your face." So they walked amiably together and when they arrived at the silvery water's edge they sat near a meadow of flowers. "So you want to know what strengths you should look for in a husband…is that true?" her Nana looked directly in Eva's eyes.

"Yes, how did you know?" Eva was always amazed by the way her grandmother could read her mind.

Her grandmother's laugh was loud and happy in the stillness of the crisp spring breeze. "What do all young women want to know? This question is no mystery. It is as old as time. But what is a mystery is how one can look into another's soul and see his strengths. Now, go down to the creek bed and find me three perfect rocks."

So Eva dutifully went down to the river to select the three rocks. She took quite a long time with her selection. She brought the three rocks back in her apron. "Now give them to me," her Nana said and she opened her hands to receive them as if they were eggs. "Ah, yes, these are all smooth and beautiful. The water flows over them and makes them so. Now let's turn them over."

The first "rock" was smooth on both sides. It appeared to be perfect but then Nana pressed her hands gently and the "rock" showed itself to be a piece of clay instead. It fell apart in her hands. Eva was surprised she had made such a foolish selection! She watched with anticipation while her grandmother turned over the second rock.

The second rock had large chunks missing. It was apparent that this rock had been through much battering and had not been able to stay together. Once again Eva was upset with herself. What she had thought was a perfect rock was only perfect on the surface. If this side had been face up, she would not have chosen it.

Her grandmother looked into her eyes and then turned over the last rock Eva had chosen. This rock was very unusual on its other side. It wasn't smooth, nor was it cracked. Instead it looked as if pieces of other rocks had somehow adhered themselves to it. It had been in the mud at the bottom of the creek for a long time. It didn't look perfect at all. Its colors were dingy and its texture was somewhat rough, but it was strong. It had no visible cracks. Once again Eva knew that if she had seen this side originally, she would not have selected it. Still with all its imperfections she felt that it should be favored.

And so her grandmother said…

"There are no perfect rocks and there are no perfect men or women. Beauty doesn't last. Neither does physical strength. But he who embraces his own imperfections shows strength of character and spirit. Look for those qualities and you will find a rare man…one who can face adversity and emerge strong on the other side."

Eva was quiet for awhile. Her grandmother's words were full of wisdom and she vowed that when she was of marrying age she would make the right choice.

>>>>>>>>>>>>>>>>>>>>>>>>>>>>>>>>>>>>>>>>>>>>>>>>>>>>>>>>>>>>>>>>>>>>>>>>>>>>

Embrace your imperfections and keep working on them. Examine your story ideas carefully. Does your story fall apart like clay? Does your story have cracks where it should have plausible bridges from one scene to the next? Or has your story been reworked enough to where the original imperfections have become part of its character?

Happy Writing!


Related Articles
Editor's Picks Articles
Top Ten Articles
Previous Features
Site Map





Content copyright © 2022 by Annamaria Farbizio. All rights reserved.
This content was written by Annamaria Farbizio. If you wish to use this content in any manner, you need written permission. Contact Annamaria Farbizio for details.