Scottish Ales of Celtic Mystery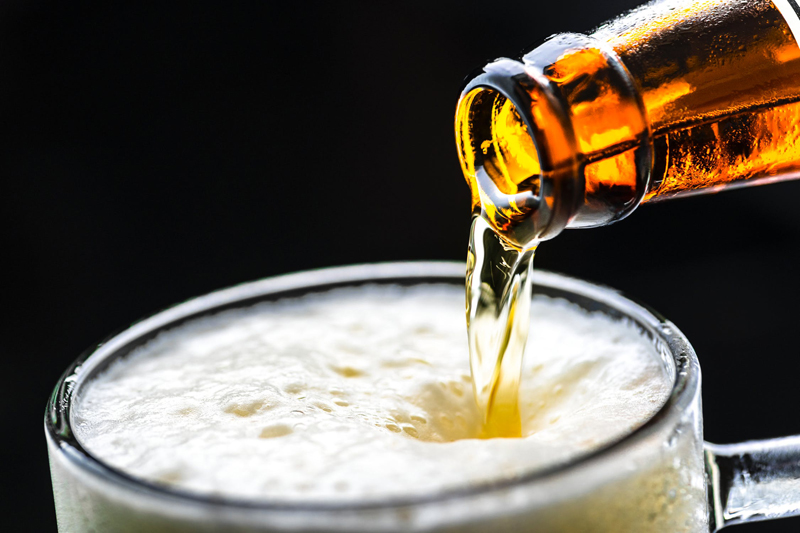 Tall they stood, those noble Scotsmen of the Western Highlands, braving harsh elements that were driven inland from an angry ocean – its gray, white-capped waves crashing onto the rocks below. The land was fragmented. The Hebrides, Orkney, and Shetland Islands – 787 green and rocky pieces separated by sea lochs, with nigh more than 62 of them greater than three square miles in mass. The winds whipped furiously from the west, bringing rainfall and snow across the moorlands.

The clansmen who inhabited this untamed land were resolute. Athletic games between tribes displayed the strength of these warriors – the sword dance, weight throw (56 pounds of weight on a chain, hurled for distance and accuracy), and caber toss (a 100 pound, 12 foot rod,  rocketed by brute force into the air) – games originally developed as military training exercises after the English banned Scotsmen from possessing weapons.

To the east, the lands opened across the Midland Valley, dazzled with castles, red sandstone and ancient volcanoes. Lochs (lakes) and rivers were common – the Rivers Clyde, Forth and Tay, Loch Lomond, Loch Fyne, and the famous Loch Ness, home to legends of the plesiosaur-like dinosaur who lurks in 800-foot-deep underwater caves.

Southward lie the hilly Southern Uplands, highlands and lowlands of sedimentary rock, where the wetlands gave way to heather-clad hills and a bonny climate. Hardy grains of barley and oats grew well in eastern and southern lands, where monasteries and browsters crafted beer out of these malted grains. In spite of the climactic change from the western moors and mountains to the milder eastern shores, the hop could not withstand the chill of this wild land. Beer was spiced with herbs and roots as splendid as the tribes who quaffed it.

Aromas of wet grass and woodlands arose from these ales, the result of quassia bark, heather, bog myrtle and dandelion, used to impart flavor to these brews. As availability allowed, they might add orange peel, ginger, or berries, resulting in a malty, light fruit quality that was enhanced by the cooler temperatures at which they fermented. As times changed and the land grew up, the Scots began importing hops for their preservative qualities. Their tastes were bound in tradition – grudges against the British marketplace, as well as preferred tastes that were common to their natural world.  Consequently, they used hops sparingly.

The Scottish Ales of today carry on these traditions, although they are more lightly handed with malt, balanced by low hop aromas. They may vary by alcoholic strength, but their basic characteristics are similar. Hues range from sparkling amber to shining copper, with a creamy white or tawny head of moderate appearance. They are cleanly malty, with a bit of that earthy foundation that follows the traditions of the style. A hint of light smoke is common, but is not an outstanding characteristic. Any caramel undertones are derived from the brewing cycle, and not from select malts.

Strong Scotch Ales fall in this same style category, but are developed into mahogany hues, with jewel-like garnet tones. The head, although ample, may not be persistent, but the lacing is prominent. These are warmly intoxicating, with the fullness of "liquid bread" on the palate. Heavy Scottish ales shout of sweetness, with complexity that is peppered with smokiness, caramel, nuts, raisins and dates.

In the character of a true Scotsman and Brower Wife, ye may wish to seek out a few of these hardy brews, for pleasures on the wild side of the moors. Lads and laddies can get a grippin' of these fine styles:

AleSmith Wee Heavy, AleSmith Brewing Company, San Diego, California USA – like strong red wine, earthen, malty and touched with nuttiness.

Bannatyne's Scotch Ale, Cambridge Brewing Company, Cambridge, Massachusetts USA – dark and robust, like your favorite man!

80 Shilling Scottish Ale, Southampton Publick House, Southampton, New York USA – Smooth and drinkable, pleasant maltiness and subtle hoppiness.
Jolly Scot Scottish Ale, Appalachian Brewing Company, Harrisburg, Pennsylvania  USA - Clean, crisp, malty and sublime!

Dark Island, Orkney Brewery, Orkney, United Kingdom (Scotland) – Roasted, earthy, delicate and smooth, with nut and toffee character. Complex and slick!

MacAndrew's Stock Ale, Samuel Smith Old Brewery, Tadcaster, North Yorkshire, U.K. (England) – Wine-like, malty, with fruit, smoke and breadiness, with a rich robust character.

St. Andrew's Ale, Belhaven Brewery Company, Ltd., Dunbar, East Lothian, U.K. (Scotland) – Golden to ruby, with nutty malt backbone and complexity like the Scottish Highlands.

These tasty examples will have you imagining kilt-clad bagpipers in the background, their low, droning hum floating on the sweet music of complex malts, a touch of fierceness inherent in the Scottish styles of that land of infinite magnificence.
 
You Should Also Read:
Porter - History of Beer and Imagination
Happy Hour Bees , Mythology and Mead
Anheuser-Busch - Beer - Caffeine & Legendary Herbs


Editor's Picks Articles
Top Ten Articles
Previous Features
Site Map





Content copyright © 2022 by Carolyn Smagalski. All rights reserved.
This content was written by Carolyn Smagalski. If you wish to use this content in any manner, you need written permission. Contact Carolyn Smagalski for details.