Cutters & Chain Nose Pliers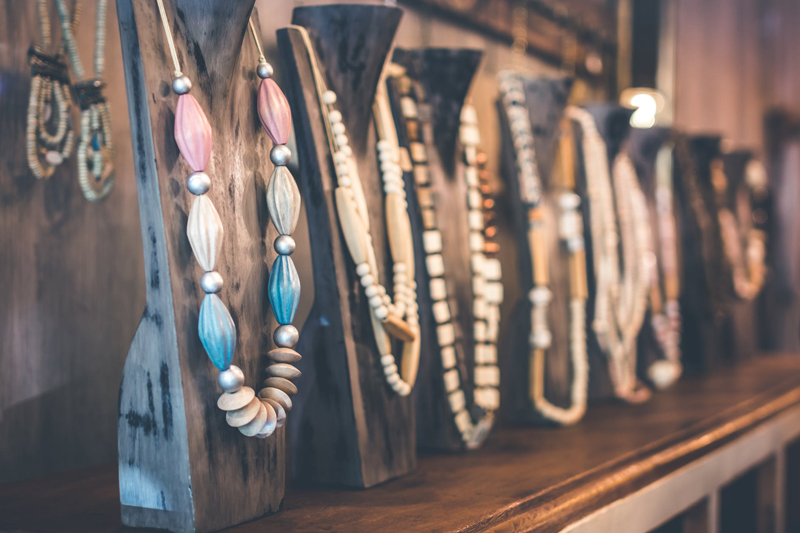 When you're ready to try your hand at making jewelry with wire, you'll need to assemble a set of basic wire working tools. The number and quality of tools you choose will depend largely on your philosophy and style.
The most basic and useful wire jewelry components are jump rings, head and eye pins, wrapped beads, and hooks. We'll learn the methods for making these in a separate article. Here, we'll look at the standard tools I recommend to accomplish these tasks. You may be able to get by with fewer, but your learning experience will go more smoothly if you have them all at the ready.
In this first article in the series, we examine two wire-working tools of utmost importance: wire cutters and chain nose pliers.
Wire cutters
Wire cutters, of course, are absolutely required if you plan to work with wire. There are many models and styles to choose from. However, the preferred style for jewelry making is the flush cutting or side-flush cutting ("diagonal") cutter. These cutters create a relatively flat cut. Many household wire cutters leave wire with a jagged end, which is scratchy and undesirable for jewelry making.
Be careful never to use your cutters on wire larger or harder than intended. (I've damaged more than one nice pair of cutters this way.) The most common way to gouge the sharp surface of cutters is to use them on "memory wire," which is typically made from hardened steel. Memory wire looks innocent enough, but it's deceivingly strong. Only use heavy-duty wire cutters from the hardware store or special "memory wire cutters" when working with it.
Chain nose pliers
Chain nose pliers do not have noses made of chain, so their name is a little misleading. In reality, they resemble the "needle nose" pliers you may be familiar with from the hardware store. The key difference between these two types of pliers is jaw length. Chain nose pliers typically have much shorter jaws than needle nose pliers, which can be used for reaching into long, narrow spaces.
It's very important that your chain nose pliers have smooth metal jaws - not serrated jaws. One of the challenges of wire jewelry making is learning to avoid scratching and marring wire with your tools. This is almost impossible to accomplish with serrated pliers.
Chain nose jewelry-making pliers are available in different jaw widths. For detailed work with small gauge (diameter) wire, you may want to choose pliers with very small tips. But when you're just getting started, this shouldn't be a concern.
Most chain nose pliers come equipped with leaf springs (actual springs or springy metal bars) between the handles. These cause the handles to spring-back automatically as you release your grip. Some artisans believe this feature increases stress on hands or decreases control and precision. Others embrace leaf springs, believing they help to ease hand fatigue.
If you're concerned about this issue, you'll need to experiment using pliers with leaf springs in place and with them removed. (Be sure to ask your supplier whether the leaf springs in a particular model are removable.)
As with most other tools, you'll have the option to purchase less-expensive models at craft stores, or more "professional" brands from jewelry supplies distributors. If you're unsure whether wire work is really for you, or if you only plan to use wire occasionally, a cheaper set should work just fine. But if you'll be working with wire regularly, I recommend purchasing at least one higher-quality (and possibly ergonomic) pair. If you like to make chain maille or other jump-ring intensive work, you'll probably want two pair.
Click here for the next article in this series, Wire Work Tools - More Useful Pliers.
---
Chris Franchetti Michaels is a writer and jewelry artisan specializing in beaded designs, wire work, and metal fabrication. She is the author of the books Teach Yourself Visually: Jewelry Making and Beading, Beading Quick Tips, and Wire Jewelry Quick Tips.
You Should Also Read:
Supplies and Tools


Related Articles
Editor's Picks Articles
Top Ten Articles
Previous Features
Site Map





Content copyright © 2021 by Chris Franchetti Michaels. All rights reserved.
This content was written by Chris Franchetti Michaels. If you wish to use this content in any manner, you need written permission. Contact Susan Mendenhall for details.