Preparing a Picture Book Mockup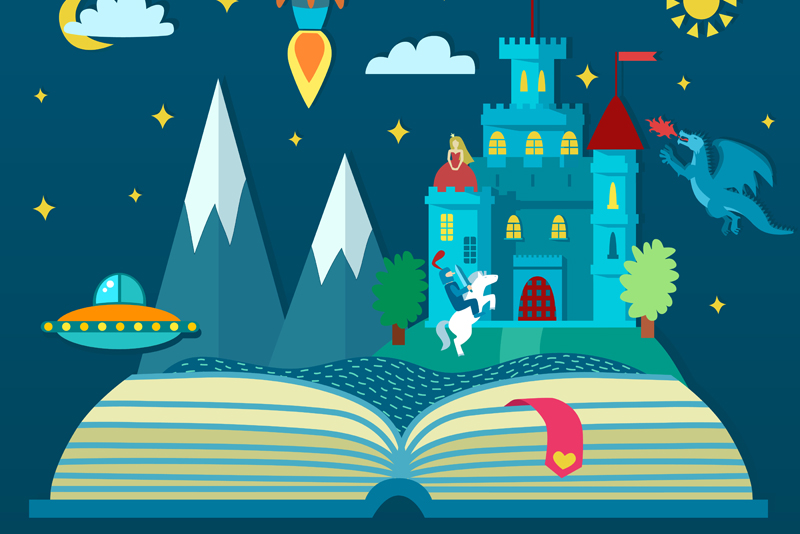 This week I accomplished one of my goals for this year. I completed a story for a new 32-page picture book. It was exhilarating to finally finish a story that I've been thinking about on and off for 6 months. As I was making the final revisions, I created a mockup (also called a "dummy") of my new book. I always find this process helpful. Preparing the dummy helps me see areas of my story that are weak and need strengthening. It also helps me to visualize the art that might eventually accompany the story.

I learned this process the hard way. About five years ago, I wrote the first draft of The Snowman's Song: A Christmas Story. I decided to self-publish the book so I hired a wonderful illustrator and we worked together to make the book a reality. Since I was self-publishing I decided that I didn't need to follow the traditional 32-page interior text rule for picture books. After all, the reason that picture books are that page length originally has to do with the fact that offset presses printed "signatures" which are 32-page groups of pages that are folded and gathered together. The simplest, and therefore, the least expensive product would be made up of one signature of pages. So blindly, I went forward and wrote the story as I wished to write it and worked with my illustrator to complete it. The original story ended up being 48 pages. The finished printed book was gorgeous and I was thrilled. I started to promote the book and sell it and then I decided to submit it to a large book display company to see if they were interested in licensing it.

I had worked with this company before. In fact, I'd been lucky enough to have had products accepted for review on more than one occasion. But so far none of the prototypes they had tested had yielded a strong enough consumer demand for them to request the licensing rights. I felt strongly that this book had a chance.

So after they reviewed the book, the answer came back. And their answer was this...The book has too many words and too many pages. So after persistent communiques with them, I discovered that they loved the art, had a few requested changes on the story and a maximum word count for picture books that was about 700 words. Wow, my book was 1200 words and 48 pages instead of 32! I grumbled and whined for awhile and considered giving up the pursuit. But ultimately instead of giving up I went to work. I got 8 sheets of 11 x 17 paper and folded them in half. This makes a signature of 32 pages. I took my story and started to rewrite it. I had finished books already so I took a damaged book (some always get damaged in shipping) and cut it apart so I could review the art with the new revised story. After a lot of work I managed to rewrite the story to approximately 700 words. I only cut out two of the fabulous pieces of art that my illustrator had prepared. I now had a new book that fit what the licensing company requested. I had learned a valuable lesson. Even though I had self-published that particular book I ended up revising it to fit the requirements of a traditional book publisher anyway. After all, these companies are all competing with the standard 32-page book so a book that's longer is less economical to reproduce.

If you have never done this before, take a few of the picture books you have on your shelf and open them to see how the books are organized. The text of the book always begins on the right hand side, and even though children's picture books don't have page numbers usually, this is page 1 which is the title page of the book. The next page, page 2, is generally the copyright page and the story either begins on page 3 or the book has a repeated title page with less information than the original title page. Sometimes page 3 has other information, such as author bios or a dedication. Once in awhile I've seen a book that jumps into the storyline on the very first page and puts the copyright page at the end of the book.

In any case at the most you have 30 pages to write the beginning, middle and end of a story that children will want to read and reread.

And if you want to think about how your dust jacket and cover will work, you can also fold two more sheets of 11 x 17 paper to create a mock dust jacket and cover for your book.

There's another way to create a viable mockup as well. If you have a page layout program you can create an electronic version of your mockup instead of a paper version.

Once you do this once you'll forever see the value in it. You'll see places where the scenes don't work because the type on the page doesn't evoke an image. If you're writing in rhyme, you'll notice where the rhythm isn't working. You'll see if one scene has too much type and one scene too little.

Even though you won't be managing an illustrator if you submit your picture book to a traditional publisher, it's still a valuable exercise to think about the production steps that face the chosen illustrator once your story is accepted by a publisher.

So the moral of this story is don't try to do something unorthodox! I'm not promising I'll never self publish a picture book longer than 32 pages. I just know that if I do I won't be able to get a traditional publisher or a display licensing company to work with me with those parameters.

There was a happy end to the story as well. The licensing company tested the new 32-page version of my story and it passed the consumer demand test. They purchased the license for a run of 35,000 books.

Happy Writing!


Related Articles
Editor's Picks Articles
Top Ten Articles
Previous Features
Site Map





Content copyright © 2022 by Annamaria Farbizio. All rights reserved.
This content was written by Annamaria Farbizio. If you wish to use this content in any manner, you need written permission. Contact Annamaria Farbizio for details.