Do Children's Writers Need Business Plans?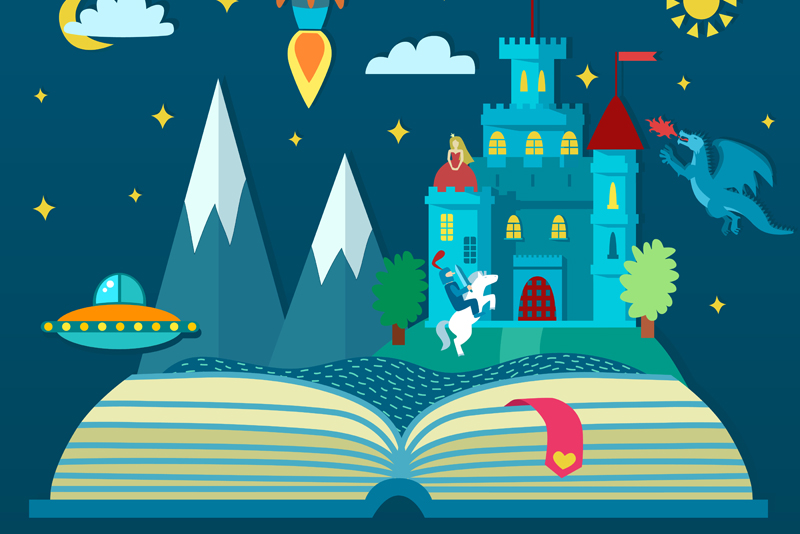 So you've already written down your goals for the year and you're well on your way to achieving some of them in this first quarter. Do you also need a business plan? Let me ask that question a different way. Do you want to make money from your writing? If your answer is "yes" then you're really an entrepreneur as well as a writer. A business plan will help you to crystallize your thoughts, organized your goals into a more cohesive structure, and solidify your action plans.

When my husband and I started our first entrepreneurial venture in 1987, we had no idea how to write a business plan. We checked out books from the library, studied industry publications and used spreadsheets to project our income. I guess we did something right because the business we started that year still exists. I've learned over time that you don't have to write pages and pages to have a viable business plan. In fact, there's a famous book from author Jim Horan that proposes a format for a one-page business plan.

Don't get too nervous about it! After all, your business plan won't be written in stone. In fact, most entrepreneurs revise their plans at least yearly. Your plan will be a living, breathing document that will reflect your latest thinking as you move forward as a writer.

So what should your plan include? Let's analyze some of the different components.

1) State Your Mission The Mission Statement should be anywhere from one sentence to three paragraphs in length and should describe what your purpose is for writing for children. Bestselling children's author Laura Duksta's powerful mission is: "Inspiring People to Shine through the Power of Love." (www.lauraduksta.com). Notice that her mission includes adults as well as children. My mission as a children's author is to offer valuable lessons through unique stories. I want to create stories that will be read time and time again. I'm still working on creating the right phrase to express this mission more concisely.

2) Describe Your Business In this section you'll want to provide details on the type of writing you plan to use to accomplish your mission. Are you writing books and, if so, what categories of books do you plan to write? Will you be writing magazine articles or plays? Are you writing fiction, nonfiction or creative nonfiction? What intended age range will your writing span? In addition to the type of writing you plan to do, you'll want to define how much time you'll write weekly. If you're writing part time now and want to make your income full-time from writing, propose a timeline for reaching that goal.

3) Provide a Detailed Marketing Plan Yes, it's true that writing your book or article is just the first step. Whatever you do to promote and sell your writing belongs in this part of your business plan. How do you plan to get your work into the hands of publishers, agents, schools, libraries, booksellers and ultimately your child readers and their families? How many proposals will you send out to publishers this year? Will you attend conferences and networking events? Will you develop a website to gain registered users and a platform? How can you leverage social media to get your name and your books more known? Will you sell direct at book fairs and other family-friendly festivals?

4) Know Your Competition It's a good idea to research and explore what your competitors are doing. A thorough knowledge of your competition can help you as you look for new profitable subject areas for books and as you come up with creative ways to market. For example, in a few short weeks "Mars Needs Moms" based on Berkeley Breathed's fabulous children's book will be blasted into the media. I'm hoping to release my ebook, "Little Green Men" at the same time and ride the comet of the Mars craze!

5) Project Your Financial Goals How much would you like to earn from your children's writing this year? What would your income need to be to make a full-time living as a writer? If you want to eventually work full-time as a writer, give yourself a projected deadline for achieving this goal. In addition to projecting your yearly income, you should also project the expenses you'll accrue as you're pursuing your goals.

As you meet your goals and grow as a writer your business plan will also evolve. And when you look back year after year, you'll see your achievements, and ultimately your dreams, being fulfilled.
Happy Writing!

For more guidance and details on how to write a one-page business plan see Jim Horan's book:




For a fantastic strategic plan on how to achieve success as a writer see Nancy Sander's book:






Related Articles
Editor's Picks Articles
Top Ten Articles
Previous Features
Site Map





Content copyright © 2022 by Annamaria Farbizio. All rights reserved.
This content was written by Annamaria Farbizio. If you wish to use this content in any manner, you need written permission. Contact Annamaria Farbizio for details.