Billy Corgan and His Madame ZuZu Tea House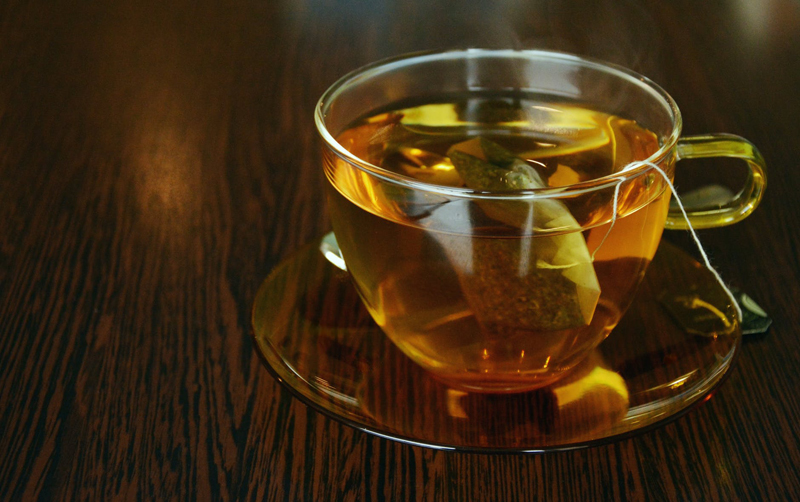 Billy Corgan and His Madame ZuZu Tea House

William "Billy" Corgan, former front man of the very popular alternative rock band the Smashing Pumpkins owns a tea house. The tea house is named Madame ZuZu's and is located in a suburb just out of Chicago named Highland Park, IL. Like Billy's music he has a vision for his tea house; he'd love to bring culture and art with music and good clean food to the area in which he lives.
Billy embraces culture in many ways. He recently enjoyed playing to large crowds at Ravinia finding deeper meaning in his music; jamming acoustically.

Having being criticized before even playing he strived to reach "Siddhartha" "One who has accomplished a goal". He wanted to step outside the box.

Stepping outside the box is exactly what he is doing at Madame ZuZu's Tea House. He can be found there spinning like a DJ, or just having a meal with the visitors at the restaurant. Billy appreciates that fact the people come in.

Madame ZuZu's is becoming a hub where art, music, food and healthy living meet together. Madame ZuZu's is an old school vintage throw back design inside. It has the salon kind of feel.

There is a long dark wood bar, metal plated ceiling, red walls, deco lighting and black & white floor tiling set on a diagonal and a piano. Posh!

Billy Corgan is a self- proclaimed tea guy, who has found that working closely with details means success. Billy has built important relationships who he has hand-picked to assist in the picking of brands and products that he can truly stand behind. For tea, Billy and his team know it's about the details the tea itself, the brewing, and the flavor.

Billy is a "pescatarian" he is vegan focused, gluten free, organic and fair-trade. So his tea house is too. He feels that it is a truly personal decision what one puts into their body and he feels like he can offer this through his tea and food offerings.

Billy's current menu at Madame ZuZu's is a rotating list of at least twelve different types of loose leaf teas from the world over. But they must meet the criteria to be on his menu. He has tea that are considered rare teas, biodynamic teas, first flush Darjeeling, oak barrel aged and high antioxidant for examples. He carries teas that have smoked wine elixir taste, scented teas (from 200-300 year old tea trees), oolongs that blend feature guayusa and rare delightful Keemun.

He has herbals from Africa, Spain and Egypt. He even carries gyokuro, tencha and litchi blossom teas. There is no alcohol served here. But there are sandwiches and goodies that pair well with the teas offered. There are smoothies and good and healthy add-ins if one seeks that. Sandwiches & Toast that are ordered here automatically come with a tall iced tea and chips.
Billy Corgan's Madame ZuZu is a true experience all around. He claimed once to be quite poor and the refrigerator may have been filled with pickles and Miracle Whip and that was once a sustainable sandwich. So now that sandwich is on his menu, of course it has been amended to include a special pickle, a veganaise and special bread.

So stop into Billy Corgan's Madame ZuZu's Tea House on the north shores of Lake Michigan and you may just run into a very friendly tea connoisseur that has music in his heart and a love for high quality and his desire for you to have a positive experience on your visit to his cultural mecca.



Related Articles
Editor's Picks Articles
Top Ten Articles
Previous Features
Site Map





Content copyright © 2021 by Mary Caliendo. All rights reserved.
This content was written by Mary Caliendo. If you wish to use this content in any manner, you need written permission. Contact Mary Caliendo for details.