What's So Important about Good Deeds ?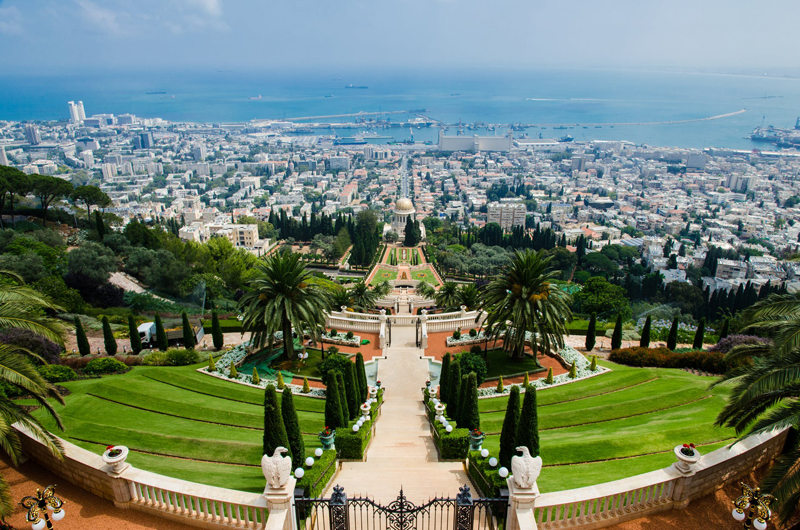 And who said we should do them? Well, pretty much everybody in my life, from my grandmother all the way up to religious and philosophical leaders, have been hounding me about being good! Grandma told us this included praying before getting up and going to bed, and also before a meal, or any other blessing during the day. Of course, as a child, I often disagreed with some things she called blessings--spinach comes to mind...
Most references to good deeds come from religion, of course, but not so much for the specific activity as what it was to express--the depth of the believer's piety. "That which is truly spiritual must light the path to God, and must result in deeds. We cannot believe the call to be spiritual when there is no result." -
'Abdu'l-Bahá in London,
p. 107
For Bahá'ís--and just about any other religious person--faith does not consist in belief alone; it must also be expressed in behavior. Taking the name is not sufficient, if we don't then act in accordance with our professed beliefs.
"Our greatest efforts must be directed towards detachment from the things of the world; we must strive to become more spiritual, more luminous, to follow the counsel of the Divine Teaching, to serve the cause of unity and true equality, to be merciful, to reflect the love of the Highest on all men, so that the light of the Spirit shall be apparent in all our deeds, to the end that all humanity shall be united, the stormy sea thereof calmed, and all rough waves disappear from off the surface of life's ocean henceforth unruffled and peaceful. Then will the New Jerusalem be seen by mankind, who will enter through its gates and receive the Divine Bounty." - 'Abdu'l-Bahá, Paris Talks, p. 87
I'm guessing that any religious person, and many who follow secular humanism and similar philosophies, will find that instruction quite familiar. It has been part of enlightened guidance for millennia.
So, what is a good deed in my daily life? Is it feeding the guy begging on the corner of the mall parking lot? Is it handing money to the latest politician who says something I want to hear, or supporting the current disaster relief fund? Or is a good deed often very much smaller and more personal, such as sharing a bench at the bus stop, or thanking a waitress, or listening when a child has something say?
"O people of God! Do not busy yourselves in your own concerns; let your thoughts be fixed upon that which will rehabilitate the fortunes of mankind and sanctify the hearts and souls of men. This can best be achieved through pure and holy deeds, through a virtuous life and a goodly behavior.... Cleave unto righteousness..." - Gleanings from the Writings of Bahá'u'lláh, p. 93
It is true that lately I'm much less interested in grandiose gestures than the ordinary, daily opportunities to make someone else's day better. It turns out that isn't just because I no longer have the energy of naïve youth rushing out to fix the world! Science has been exploring the physical and emotional effects of virtuous behaviors in the past few years, and has discovered some very interesting things. Kindness, for instance, benefits both the doer and the done to--actually changes blood chemistry in both. Plus, it seems to benefit anyone observing the act of kindness, as well! So science is now agreeing with religion that virtues benefit all participants, physically as well as mentally and emotionally.
What if religion has been right all these millennia, and spiritual benefits also accrue? Whatever, there appears to be solid evidence for improving health, relationships and society by investing in good deeds. What those deeds may be is limitless and will vary with the person, the day and the energy available. Smiling at my neighbors, hugging grandchildren, being grateful for whatever blessings arrive, and remembering to say thank you when someone has done me a service, are all within my power to achieve today.
You Should Also Read:
Steps to Peace-Train for Virtues
Kindness - Science Agrees with Religion
The Golden Rule


Related Articles
Editor's Picks Articles
Top Ten Articles
Previous Features
Site Map





Content copyright © 2023 by Cheryll Schuette. All rights reserved.
This content was written by Cheryll Schuette. If you wish to use this content in any manner, you need written permission. Contact Cheryll Schuette for details.