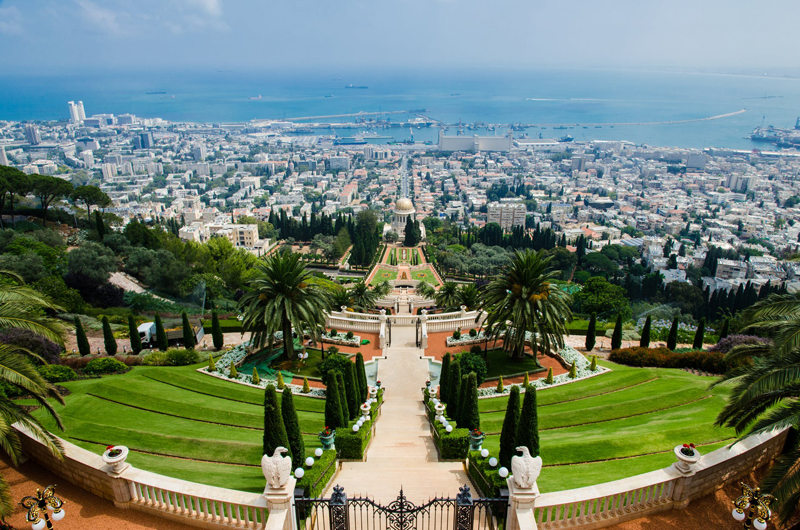 It is a basic teaching of the Bahá'í Faith that all core religion comes from the same source, a single deity. One of the ways to see commonality is to compare the ethical teachings diverse peoples value over time. In fact, I think if more of us paid closer attention to the ways in which we all agree, there would be far less excuse for argument!
Bahá'u'lláh, Prophet/Founder of the Bahá'í Faith, devotes most of His sacred texts to the fundamental oneness of God, religion, and mankind. As to the apparent differences in religious beliefs, they arise from two sources: the understanding of the people at the time of revelation, and the traditions and interpretations people have added over time.
"Know thou assuredly that the essence of all the Prophets of God is one and the same. Their unity is absolute. God, the Creator, saith: There is no distinction whatsoever among the Bearers of My Message....The measure of the revelation of the Prophets of God in this world, however, must differ. Each and every one of them hath been the Bearer of a distinct Message, and hath been commissioned to reveal Himself through specific acts....Every Prophet Whom the Almighty and Peerless Creator hath purposed to send to the peoples of the earth hath been entrusted with a Message, and charged to act in a manner that would best meet the requirements of the age in which He appeared....God's purpose in sending His Prophets unto men is twofold. The first is to liberate the children of men from the darkness of ignorance, and guide them to the light of true understanding. The second is to ensure the peace and tranquility of mankind, and provide all the means by which they can be established." - Gleanings from the Writings of Bahá'u'lláh, p. 79
Here is an example of religious agreement which most people will recognize: the teaching--often called The Golden Rule--that we should treat others as we wish to be treated:
Hinduism: "This is the sum of all true righteousness: deal with others as thou wouldst thyself be dealt by. Do nothing to thy neighbour which thou wouldst not have him do to thee after."
The Mahabharata
5, 1517.
Judaism: "What is hateful to you, do not to your fellow men. That is the entire Law, all the rest is commentary."
The Talmud,
Shabbat, 31a.
Buddhism: "Hurt not others in ways that you yourself would find hurtful."
Udana-Varqa,
5:18.
Zoroastrianism (Parsi): "That nature only is good when it shall not do unto another whatever is not good for its own self."
Dadistan-i Dinik,
94:5.
Christianity: "As ye would that men should do to you, do ye also to them likewise."
New Testament Bible,
Luke 6:31.
Islam: "No one of you is a believer until he desires for his brother that which he desires for himself."
Sunnah
.
Bahá'í Faith: "If thine eyes be turned towards mercy, forsake the things that profit thee, and cleave unto that which will profit mankind. And if thine eyes be turned towards justice, choose thou for thy neighbor that which thou choosest for thyself." - Bahá'u'lláh,
Epistle to the Son of the Wolf,
p. 29
We can even see similarity in all the ways people are NOT adhering to these admonitions, no matter the sources! Humanity needs a serious time out for attitude adjustment, to find hope for change and to commit to that change. And then to build a like-minded community working together for that change.
Bahá'ís are busy with all that.
You Should Also Read:
What Bahá'ís Think is Happening in the World
Hope - Religion's Most Useful Tool
How to Love Mankind


Related Articles
Editor's Picks Articles
Top Ten Articles
Previous Features
Site Map





Content copyright © 2023 by Cheryll Schuette. All rights reserved.
This content was written by Cheryll Schuette. If you wish to use this content in any manner, you need written permission. Contact Cheryll Schuette for details.