Stress Busters for the Holidays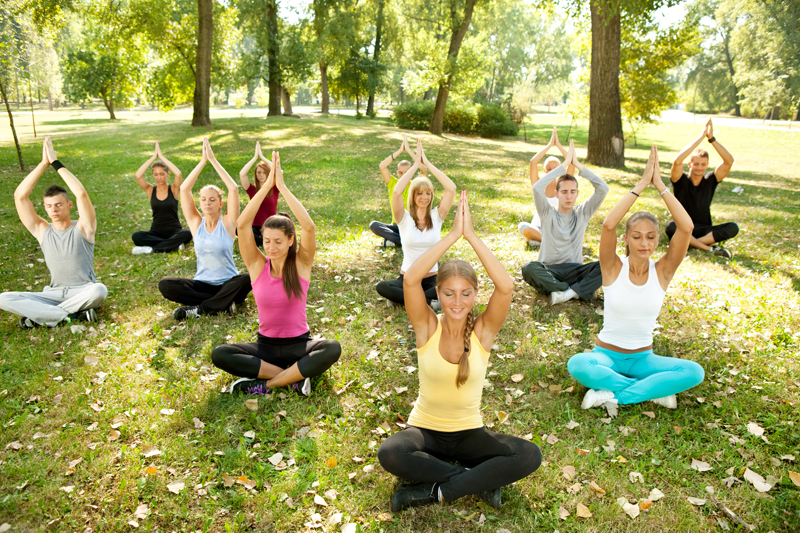 Stress Busters for the Holidays

So the holiday madness has begun, first you have all the lists: the grocery list, the gift list and the party list. It seems you don't have enough time in the day to do everything and now you are so stressed out you can enjoy the holidays. Here a few simple steps to break your stress and relax.

1. Go to your safe and happy place. Close your eyes and envision yourself there. Inhale the air, listen to the sounds and take deep breaths. Open your eyes and continue with your tasks.

2. Focus on the good side. The old saying remains true; there always is a silver lining. So you can't go to a certain party because of a conflict. That means you can enjoy the other event without any worries.

3. Tune out the tension. Roll your shoulders, sing out your favorite song, and splurge on a massage for yourself. Whatever you use to shake off the tension: do it. It will make the holiday experience much richer.

4. Go out. Walk it off, dance it off and it will clear your head. Take a nice long walk and admire nature in its fullest glory. Walk around your block and admire all the beautiful lights on your neighbor's houses.

5. Take a deep breath. Sit up straight, inhale to a count of 5, hold for a count of 5, and then exhale for a count of 5. Do this as many times as you need to as you calm down and start to relax. You can do this in your car, at the mall or even at the grocery store. Remember to remember the joy of the holidays.

6. Carry your favorite scent. Be sure to carry a vial of your favorite scent. Lavender, peppermint, or eucalyptus. Take it out when you are feeling stressed. Scents are very powerful to calm you.

7. Tune into your iPod/iPhone. Find a quiet place to sit, take out your favorite device, put in some ear plugs and then rock out. The tension and stress will disappear as soon as the song is over with.

8. Use or do your favorite exercises. Put in the DVD, YouTube or Netflix exercise video and take some time out of your busy day. Exercise will help release some endorphins and make things less stressful.

I hope these simple hints will help relieve the stress monster from the next busy two months.
Remember don't guess, test!




Related Articles
Editor's Picks Articles
Top Ten Articles
Previous Features
Site Map





Content copyright © 2022 by Cindy Kimura. All rights reserved.
This content was written by Cindy Kimura. If you wish to use this content in any manner, you need written permission. Contact Cindy Kimura for details.