Working in a Pagan Shop – The Setting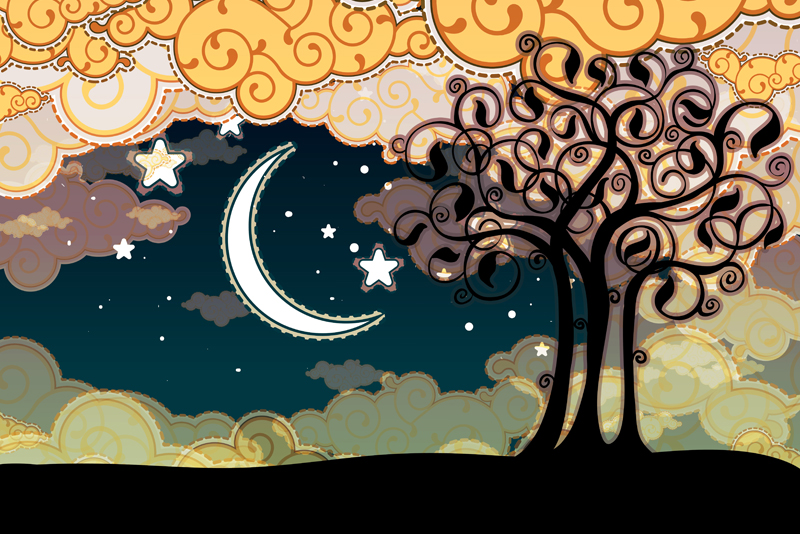 The indoor market which housed the Pagan shop was in a building called The Tricorn, that combined shops, a supermarket, two pubs, a garage, multi-story car park, and accommodation, plus the market itself, all in one structure. In the planning stage it had won an award for its innovative style and when actually built won several awards from various sources - as the area's ugliest building. Built in the 'Brutalist' style with lots of exposed grey concrete it came across to me as the physical embodiment of the old saying "Bad doctors can bury their mistakes- bad architects can only advise you to plant ivy"

It didn't help that the concrete itself was made with less lime than usual as an attempt to make the manufacturing process at the factory safer. What it meant in practice was the place soon began to leak and, after a relatively short time, stalactites and stalagmites not only started appearing on the outside ledges of the building but inside as well! Fortunately the first unit Broomsticks occupied was unaffected by this as was the one it moved to when the chance came. In fact the florescent tube lighting and the several sets of stalagmites and 'tights tended, to my mind, make the whole building look like the ante-room to Broomsticks itself rather than the shop just being one of many stalls in the market

The shop shared tthe mezzanine floor with a comic book shop, a café, clothes shop and a secondhand book shop. When I first discovered Broomsticks I was working for a charity nearby and visited the market regularly because of the interesting stalls and cheap café. One of the stallholders who knew of my interest in "The Occult" mentioned to me that a new unit had opened which was offeringTarot readings. I went up and had found a narrow unit with a curtained off area at the end for the readings. Business was slow, as with many enterprises in their start up phase, and it was easy to initiate a conversation with the woman who was running it. Ratatosk – not her real name - had recently changed from a career in printing where her attention to detail for quality control aided in spotting cues in the Tarot cards. She was also very knowledgeable on Jungian psychology, particularly in the field of symbols and their meanings, which was useful for working with clients when they came in for readings.

At first she concentrated purely on readings. This was a good idea since it kept overheads down and enabled her to see if this was the right place for her enterprise. It also helped that the café was close to the unit and served as a useful area for people queuing for readings to have a cup of tea while they waited, thus benefiting both businesses. As people learned of Ratatosks' Tarot reading skills she began to build up a regular client base, in addition to attracting a lot of new business through word of mouth advertising.. Many clients were interested in magick and 'new age' subjects in addition to Tarot and Ratatosk put a medium sized display case down one side of her unit to sell incense, incense burners, some essential oils, and a few candles. She did want to expand and the owner of the next unit along, which was about three times the size, tried to pass it on to her. However this unit had a few structural problems (remember the stalactites and stalagmites?) so Ratatosk bided her time until the right unit became available.

After a while the ideal unit became available, it was right by the café and at the top of the stairs. Almost as big as the unit that had been rejected, but with none of the structural issues, it had a big enough area for both a substantial amount of stock and provide privacy for Tarot readings. By this time several of the local Pagans, including myself, who had been regular visitors to the first shop were in a position to provide staffing cover. So that Ratatosk could do her readings without being overheard or interrupted by people buying items from the shop. She didn't pay wages, but working behind the counter meant you could have free tea from the café and the occasional snack, plus valuable work experience in cash handling, selling, till work, and a handy reference if you were applying for a job in the retail field.

For me it was a chance to see Ratatosks style of Tarot reading, and the strong elements of counselling that accompanied it. Also the clientele was one of the most eclectic because of Ratatosk's policy of fairness to followers of all spiritual paths and none, provided they were polite to each other within the environs of the shop and the market. Other stalls also benefitted from the presence of Broomsticks as the people that visited there also made unconventional use of the items on offer. The haberdashery stall did a lot of business selling the fabric to make poppets and items such as altar cloths. The cake decorating shop had a good supply of model cars, and other items that could be used symbolically in magick or rituals. The pet stall did a brisk trade as many of Broomsticks clients also had one or more pets/familiars that needed food, bedding, and toys. Most of the other shops from clothes to home décor did extra business having their goods incorporated into spells, or incorporated in rituals.

Eventually the Tricorn was condemned, in no small part due to the low lime concrete. First the parking area was cordoned off, and then the market had to be closed. Many people considered this the end of an era, especially as Ratatosk decided she was not going to continue the shop elsewhere. However, this event was very much like a flower which, having bloomed, then puts out seeds as it dies. Many of the stalls in the market went on to become successful shops in their own right, and the Pagans - and Pagan groups - that used to visit Broomsticks went on to positive developments aided by the networking that had begun in the shop. Even today the influence of Broomsticks still underpins the Pagan scene in the local area, so in many ways it still lives on.
You Should Also Read:
Pagan Life Humour


Related Articles
Editor's Picks Articles
Top Ten Articles
Previous Features
Site Map





Content copyright © 2023 by Ian Edwards. All rights reserved.
This content was written by Ian Edwards. If you wish to use this content in any manner, you need written permission. Contact Ian Edwards for details.