Tea Cocktails for the Holidays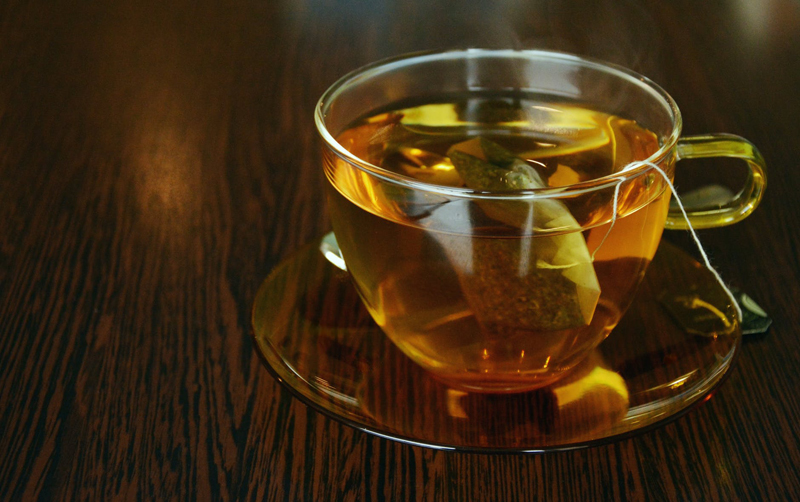 Tea Cocktails for the Holidays

The holidays are fast approaching, so bring on the festivies. Why not spread holiday cheer by adding spirited tea cocktails to your holiday party and meal planning?

Here are three over 21 drinks that will help you and your guests wind down and enjoy yourselves just a bit more.

"I can't do another thing!" said the stressed holiday party host; but these three recipes are extremely easy, and what's more your guests will be thrilled to partake in these festive drinks that will have them thinking that you've toiled super hard to make them.

*Extra bonus: these three recipes not only taste great, they also look fabulous as well and will add to the ambiance of your table settings.

Hot Gingersnap-tea

(*this recipe here is per the glass or fancy mug, can increase & variate for use in a punch
bowl for a large crowd)

What you'll need:

Your favorite type of ginger tea (bags or loose leaf, can also use a blended ginger tea; your favorite)
water

tea pot (or large pot if making for a crowd)

2 saucers (small plates)

Bourbon (your favorite kind)

honey (enough to fill a saucer)

soft fresh packaged brown sugar (put on saucer)

Directions:

Step 1. bring water to a boil, (brew your tea the way you normally do )
Step 2. steep tea No more than 10 minutes
Step 3. at this time take your fancy glasses (around 6 ounces) and dip rims into honey first
and then into brown sugar. set aside.
Step 4. remove tea bags and add bourbon, stir gently and serve warm.

That's it!

So pretty and sweet and spicy. Enjoy

For the second recipe

Enjoy a spiced orange cider the adult way. try this one

Orange Spiced Tea Cider

*this is a one glass recipe

You'll need:

saucepan
10 -12 ounce glasses for serving

8 ounces of your favorite cider

1 orange spice tea bag or loose leaf

2 ounces of dark rum

garnish of cinnamon sticks

Step 1. Heat the cider in a saucepan until hot. Do not boil.
Step 2. Remove from heat.
Step3. now put tea bag in pan steep at least 5 minutes lid on.
Step 4. Uncover pan remove tea bags and then add rum. Stir to mix.
Step 5. Add cinnamon stick to garnish.

Serve warm.

Try cold Palmer Vodka

½ iced tea ½ lemonade vodka
This tea drink may be over ice but it will sure warm you inside.

You'll need:

2 large containers (pitchers)

saucepan

lemonade (can use your favorite, whether frozen or premixed (just watch the sugar content)

about 6 fresh lemons

3 Earl Grey tea bags

1 cup of Vodka

ice cubes

Step 1. boil the 5 cups of water.
Step 2. Steep tea bags anywhere from 7-10 minutes.
Step 3. remove tea bags and cool
Step 4. prepare lemonade (follow directions on your lemonade, if using premixed make sure sugars are low).
Step 5.Squeeze lemons into lemonade
Step 6. mix tea with the lemonade and then refrigerate.
Step 7. add more lemons for garnish and serve in festive glasses.

Sounds fabulous!

Enjoy your holidays!!



Related Articles
Editor's Picks Articles
Top Ten Articles
Previous Features
Site Map





Content copyright © 2021 by Mary Caliendo. All rights reserved.
This content was written by Mary Caliendo. If you wish to use this content in any manner, you need written permission. Contact Mary Caliendo for details.