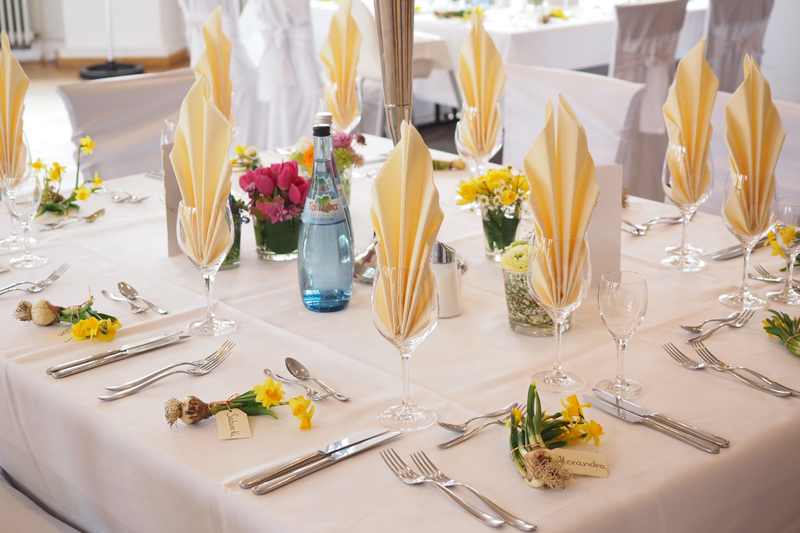 Was Mom right? Are there any valid reasons to make your bed? Isn't it easier and less time consuming to leave it in the state it was when you got up? You're going to sleep in it again tonight. What's the use of making it this morning? You worked hard at the getting the sheets and blankets absolutely perfect for a good night's sleep last night. When you woke up the blankets had practically accepted you as one of their own. Why go through the same effort all over again?

Actually, the simple act of warming your body and conforming the sheets to you is the very reason you should make your bed. And not just today but every day. Fresh, crisp sheets that slowly adjust to your body temperature, beginning firm and gradually becoming softer, are much easier to fall asleep on than wrinkled, schlep ones from the night before. Much like a wrinkled shirt, second-day socks, day-old underwear, and bed head, clean clothes and fresh hair serve you better. It's the same for the made bed.

Liken it to a hotel room. Who doesn't enjoy lying on the crisp, cool sheet found in a hotel room? That same feeling can be enjoyed at home. Just make your bed in the am and by bedtime your sweet dreams will become a reality.
Naval Admiral William H. McRaven gave a commencement speech about making an impact on people and how daily tasks can make all the difference. He called it "10 Life Lessons From a Navy Seal." In it he states:

If you make your bed every morning you will have accomplished the first task of the day. It will give you a small sense of pride and it will encourage you to do another task and another and another.

By the end of the day, that one task completed will have turned into many tasks completed. Making your bed will also reinforce the fact that little things in life matter.

If you can't do the little things right, you will never do the big things right.

And, if by chance you have a miserable day, you will come home to a bed that is made—that you made—and a made bed gives you encouragement that tomorrow will be better.

Your bed takes up the majority of space in your room. All the pillows and stuff that can't go on your bed when it is unmade go on your floor. This leaves your room 85% messy when you opt out of the bed-making scenario. Once you make your bed, put the pillows, etc. in place, your room is 85% cleared of the clutter and therefore pretty well picked up. Plus it takes less than five minutes to make a bed and spruce up a room. That's a pretty great ROI.

All that clutter that you have put in place by making your bed has now freed your mind for more relevant tasks for the day. Much like yoga, making your bed in the morning acts like a mind-cleansing agent. It's a big, easy to conquor task with huge dividends, making more tasks easy to tackle.

Guess Mom really does know best. Thanks Mom!!



Related Articles
Editor's Picks Articles
Top Ten Articles
Previous Features
Site Map





Content copyright © 2022 by Lisa Plancich. All rights reserved.
This content was written by Lisa Plancich. If you wish to use this content in any manner, you need written permission. Contact Lisa Plancich for details.