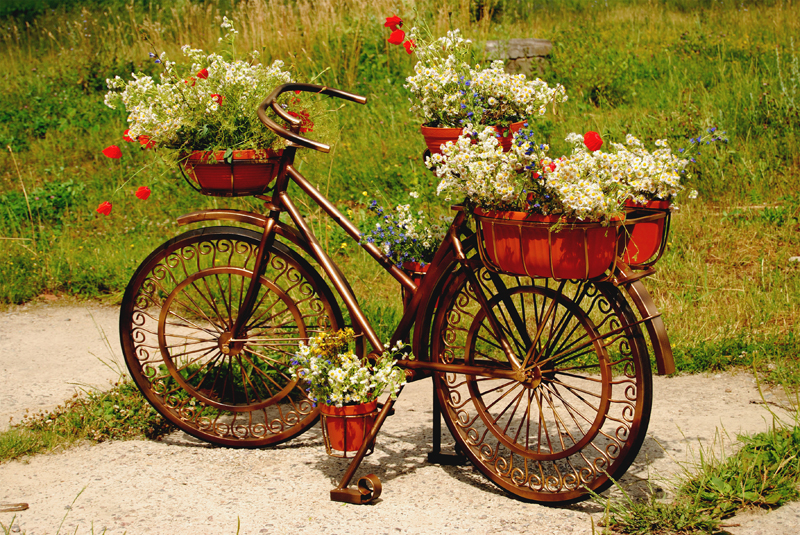 In Containers? What? Chayote? I'm not sure! Mind you – well why not if we make a plan? A bit of tweaking can go a long way and if we can grow other creeping vine-like plants such as granadilla or grapes in pots … then why not be a tad different and try Chayote?

Here in South Africa there is an Afrikaans saying 'n boer maak 'n plan' which translated literally means 'a farmer makes a plan' and the saying is more usually used when there is a trial or a tribulation or something different or difficult to deal with in any kind of an action. Well here, why not just say 'a container gardener makes a plan!" And what sort of plan will we need to make?

Well space of course, and we will need trellising or good strong support, large ceramic containers and of course the usual foursome being the right sun and watering, soil and care. Add a dash of adventurous spirit and there you have it.

So. What is Chayote (sechium edule)? Chayote, (say ch as in China, yo as is and tay as in table … Chi-yo-tay) is an edible fruit like a pumpkin, it belongs to the gourd family (along with melons, cucumbers and other squash) and is also known as the chayote squash or choko or chou chou or pear squash or mirliton or christophine. It also has other provincial names when it comes to individual countries in South America especially. We will just call it Chayote … so, let's learn more about this unusual vegetable. Unusual? In some quarters yes, in others certainly not!

This tropical and sub-tropical fruit does not thrive in cooler climates. The fruit looks like a big wide-shouldered pear of sorts, kind of like a pale green avocado, though most have the colour of pears with a wrinkly skins and white flesh. Some varieties have prickles on the outside.

Besides the culinary uses of the plant, there are well documented medicinal uses which include conditions like hypertension, arteriosclerosis or cardio-vascular problems. It has diuretic and anti-inflammatory properties and can dissolve kidney stones. A tea made from the leaves can aid with oedema and has been long used for helping with all kidney related conditions. Of course, the standard caveats apply – only use this information with the assistance of your health practitioner.

HOW DOES CHAYOTE GROW?
"Enthusiastically and Vigorously" said my nurseryman speaking in Capital Letters. The vines are leafy, there are tendrils to help it to cling. Because you are growing them in containers, they need to be 'contained' otherwise they will take over whatever and wherever.

Pollination is no problems as on the same vine there are male and female flowers, though you may help them along by using a paintbrush to share pollen between flowers. He also suggested that if I was going to grow it in containers, then it should have the end wall for space with sturdy props. And here is something else I learnt. It is a viviparous plant, which means that the whole fruit is planted as a seed because the seed needs to germinate inside of this.

WHAT DOES CHAYOTE NEED?
S p a c e, strong trellis support (outside the pot will be smart), 6-8 hours direct sunshine (or grow lights), a long enough growing period (like pumpkins or tomatoes), 2 – 3 feet deep/wide containers, regular watering (chayote likes a lot), good drainage (use a drip tray), warm friable composty potting soil, and to be fed monthly with a liquid fertiliser like worm wee, compost tea or fish, kelp or seaweed solutions (straight after you have watered). Your chayote will also need 'whenever' clipping and tidying up to ensure it stays in its allotted space, it really is an aggressive grower.

As your container/s will be very heavy, choose your place well as they will be too cumbersome and difficult to move around.

If you get all these things into place (and it will be easy to do so if you have the right climate) you will be able to harvest a lot of fruit, have fun in the kitchen and share with one and all as well.

PLANTING CHAYOTE
You will only need one fruit for your container and depending on your space or site, you may want to plant two containers apart so that the chayote vines will meet in the middle. I don't have that space so I am only going to plant one. Make sure that your trellis is in place and that it is strong enough to support the vines as they grow. Place the fruit in the middle of the pot just so that the sprout is peeping out, then water in very well. After that, don't water again until it starts to produce leaves, then make sure the soil is always moist by watering very well at least once a week.

Chayote needs a warm 6-month growing season so planting in the spring and harvesting in autumn makes sense. After the harvest, trim back the vines to 4 – 5 shoots and cover the roots with natural mulch to protect them. In some areas where the vine dies back in the winter, they will come back again as soon as it warms up (for instance, they do well in California).

…AND FOR THE COOK
Chayote is all edible, the root, stem tips, seeds, tendrils and leaves and it can be eaten raw or cooked; but, as it is a new plant to me, I had to research on when to use what for best results. Choose or harvest the fruits when they are around 2-3", as bigger they tend to lose flavour.

Having said that - it really seems versatile too as there are many recipes using it as a savoury ingredient as well as with sugar and honey and such. Cooked – it can be roasted, boiled and sliced, fried, mashed, cubed for soups, pickled and sliced raw in salads. Yep, versatility is a given with this plant and the more I write about it the sooner I want to try growing it on my veranda. It's a fine source of vitamin C and amino acids.

One recipe I am going to try sounds really tasty and easy – lightly boil a whole fruit, cut into healthy slices and cover in butter and parmesan cheese, or lemon and olive oil or a home-made fresh tomato salsa. By the way, you can eat the seeds – sounds delicious and a good partner to any roast meat dish, or eaten just as is as a vegetarian option.

It is heathy dietary option too – look here … it contains dietary fibre; vitamins C, B6 and K; copper; pantothenic acid; magnesium; potassium and zinc. I certainly think it is worth a try!

What do you want your container garden to do?

................................................................................

CASUAL VISITOR … and just browsing? Why not sign up to the Container Garden newsletter? It won't matter what space or how many pots you have or even how much time you have to spend in your container garden; what will matter is that you get our reminders and good advice and ideas all in one interesting article.





Related Articles
Editor's Picks Articles
Top Ten Articles
Previous Features
Site Map





Content copyright © 2023 by Lestie Mulholland. All rights reserved.
This content was written by Lestie Mulholland. If you wish to use this content in any manner, you need written permission. Contact Lestie Mulholland for details.