Responsible Tea: The Guayaki Way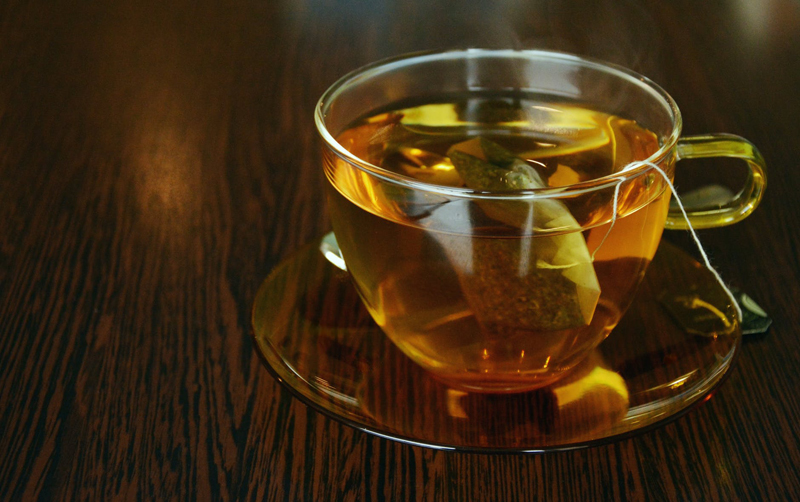 Responsible Tea: The Guayaki Way

Tea sure has come a long way from the stuffy but elegant ways of the Victorian era. Tea in all of its forms has come to the forefront as not only a drink option but, an all important part of people's healthy daily life regiment.
While we as consumers continually ask more from the products we consume, the company's themselves are asking what more they can do.

This brings me to the Guayaki Company. They produce Yerba Mate for consumer drinking.

Yerba Mate is a tea type drink that is made from the harvest of a plant traditionally grown in South American countries. Yerba Mate is in the holly family (evergreen). Its scientific name is IIlex paraguariensis. It is not from the camellia senensis plant or tea bush.

Yerba Mate grows typically in rainforest of Paraguay, Brazil and Argentina. Normally tea is made from the leaves and stems of the plant.

It is called by several names, here are just a few: mate (pronounced Ma tay), chimarrao, terere and jerba' mate. Yerba Mate was first consumed by the Guarani( S.A. Ache' Guayaki Tribe) and then the Tupi peoples of the rainforests. They enjoyed the discovered drink for focus, invigoration and nourishment.

The chemical breakdown is phenomenal. The leaves of yerba mate are said to have up to 24 vitamins and contain 15 amino acids and a huge amount of antioxidants. In fact, that means with numbers of that particular nature, yerba mate ranks high in the health area. It was once studied by several universities and labs alike proving that the antioxidant polyphenol flavonoids were the highest in concentration of record.

Enter Guayaki Company, where in 1996 five good friends got together and committed themselves to living a healthy lifestyle and they all agreed to have their business practices to be completely aligned with their own personal loves or nature, sense of adventure and spirit. In 2009 the Guayaki Company and its canned yerba mate drink became the very first company to have been certified fair-trade. Fair-trade means exhibiting high standards of good manufacturing practices, social responsibility, and fair wages for the farmers, and protecting the environment.

Their main offices center in Sonoma County. Sonoma County California is the forefront for eco-minded change and a county that want greener utilities. Guayaki opted to go what is called "100% geothermal" The tea company can by-pass the regular utilities and become "greener".

The company aspires to be 100% local renewable power and has designated itself as nuclear free.

According to the company's website and Facebook page "they have a mission to steward and restore 200,000 acres of South American Atlantic rainforest and are committed to create over 1,000 living wage jobs by 2020".

They also have created a very unique business model, Market driven restoration. They believe that it is new and innovative business model. Each purchase made by a consumer directly links to the actual partnered farming community.

The company actually provides advice to the Yerba Mate nursery. Guayaki actually helps with the creation and the management of the nursery. They step up to help from cultivation through harvest all the while making sure of its organic nature. Then the next step is the company buys the harvest. Finally, the farmer with their help reforests the native hardwoods to return the area to its original biodiverse state.

At this writing, their website states that 95% of the Atlantic rainforest has been deforested. The Guayaki Company goes on to say that Yerba Mate is more environmentally sustainable than even cattle or any other agriculture long term.
So if you are looking for an ancient "tea" drink to drink because of its great health benefits or the fact that the company is socially responsible or if you want your purchase to actually help to help others, Guayaki's Yerba Mate may be for you.

They are once again, USDA Certified Organic, Fair Trade for Life, Fair Trade Federation Member, CCOF (organic cert.), Kosher, B Corp. (certified use of power & business to solve social & environmental problems. The company has available on its website: traditional and modern Gourds (traditional drink containers), bombillas (traditional straw type utensil), Guayaki comes in small shots, glass bottles, cans, bags and loose leaf.

Guayaki can be reached by all aspects of social media. Their products are sold in health food stores, organic grocers large and small and their own online.
Each customer can feel like they are a true steward of change and a helping hand to the rainforest by simply purchasing this drink.



Related Articles
Editor's Picks Articles
Top Ten Articles
Previous Features
Site Map





Content copyright © 2021 by Mary Caliendo. All rights reserved.
This content was written by Mary Caliendo. If you wish to use this content in any manner, you need written permission. Contact Mary Caliendo for details.