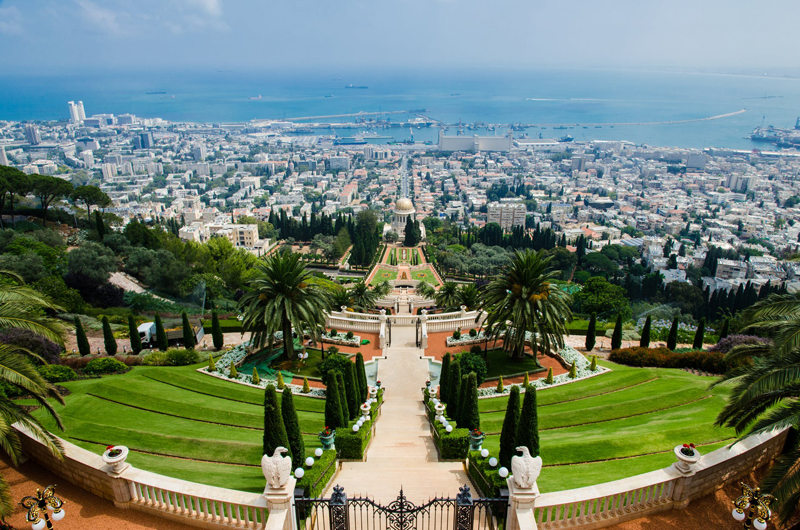 As parents, most of us are determined to protect our children from the changes and chances of life, especially when we are determined our kids will not suffer the ways we remember suffering as children.
I guess that I have achieved curmudgeon status, having recovered from many of those early parenthood ideals. (Nine or ten children can erase one's unrealistic ideals pretty thoroughly.) At least--no longer having children at home--I am acutely aware of how much time friends and neighbors spend ferrying children from activity to activity, arguing for better grades in school, campaigning for protection from bullies--even cushioning the logical and natural consequences of their unwise actions. This all seems to continue long after the progeny have reached adulthood, even to taking over the raising of grandchildren!
Depression and hopelessness would seem to be the norm, if one believes both news media and fund raising projects to better the world. But I'm beginning to see that protection can be overdone, at least in the largely college educated, middle class community where I live. Even elementary schools are expected to insure that no child's self esteem is squashed by the realization that they have shortcomings. Children in my neighborhood learn that there will always be somebody to ameliorate the consequences of poor judgment, as long as they stay home with Mom and Dad.
I have friends for whom their religious belief has replaced parental protections of this sort. I worry that when God (or Whomever they have pinned their hopes of material salvation upon) fails to come through in some crisis, these friends will drop into severe depression. Because I've seen it happen.
Hope is not an emotion, nor is it faith. Hope is a confident, cognitive response to adversity, which grows out of surviving tough times. Sheltering our children from disappointments, hardship, losing, or the effort of striving, does not produce happy children and adults. Rather, it leads to depression and hopelessness when parents no longer shield them from real life experiences. They haven't learned that things get better, or that they are capable of living through whatever befalls them. They have little confidence in themselves and few experiences of true and unaided survival.
Colleges actually have to tell the parents of incoming students to refrain from trying to ease the transition, let alone help with all aspects of study and independent living. Human resource workers regularly receive calls from parents wanting to discuss their adult child's performance report, or ask why he didn't get the job or promotion. Society is littered with demoralized young people who can see no way out of their current problems.
The Bahá'í Faith has some interesting guidance on child rearing:
For parents, "While the children are yet in their infancy feed them from the breast of heavenly grace, foster them in the cradle of all excellence, rear them in the embrace of bounty. Give them the advantage of every useful kind of knowledge. Let them share in every new and rare and wondrous craft and art. Bring them up to work and strive, and accustom them to hardship. Teach them to dedicate their lives to matters of great import, and inspire them to undertake studies that will benefit mankind." - Selections from the Writings of 'Abdu'l-Bahá, p. 129

For the society, "Children are the most precious treasure a community can possess, for in them are the promise and guarantee of the future. They bear the seeds of the character of future society which is largely shaped by what the adults constituting the community do or fail to do with respect to children. They are a trust no community can neglect with impunity. An all-embracing love of children, the manner of treating them, the quality of the attention shown them, the spirit of adult behaviour toward them--these are all among the vital aspects of the requisite attitude. Love demands discipline, the courage to accustom children to hardship, not to indulge their whims or leave them entirely to their own devices. An atmosphere needs to be maintained in which children feel that they belong to the community and share in its purpose. They must lovingly but insistently be guided to live up to Bahá'í standards..." - The Universal House of Justice, Ridván 157 message to the Bahá'í World, 2000, p. 9 [emphasis is mine]
It is not that Bahá'ís do not have faith in a Greater Good, a loving and very parental God. Their sacred texts include many samples of prayers for deliverance, or assistance, or protection. However, the gist of those seems to me to be mainly for help in shaping personal response to adversity--and maintaining faith that whatever happens in life, something constructive can come of it.
In my life, hope comes mostly from hindsight--from seeing that faith was justified in the past--and comparing it to current circumstances. There is no way to prove that sort of thing without living through some hard times. A very old thinker once told me that was the difference between Believing and Knowing.
Hope is faith proven true, with a little help from the chance to experience real life, little by little, day by day.
You Should Also Read:
Is Suffering Ever a Source of Good ?
Discipline - Raising Children to be Good Citizens
How Faith Will Change the World


Related Articles
Editor's Picks Articles
Top Ten Articles
Previous Features
Site Map





Content copyright © 2022 by Cheryll Schuette. All rights reserved.
This content was written by Cheryll Schuette. If you wish to use this content in any manner, you need written permission. Contact Cheryll Schuette for details.