Is Suffering Ever a Source of Good ?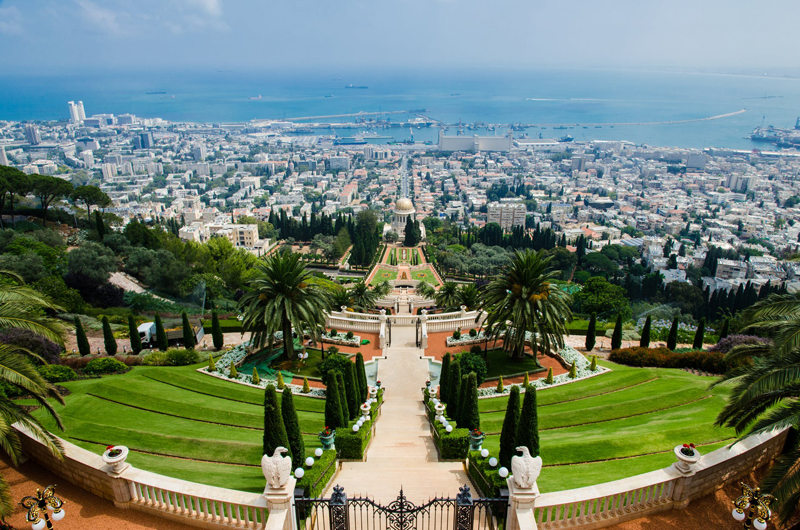 Book Review of A-M Ghadirian's, Creative Dimensions of Suffering,
Bahá'í Publishing, 2009.
Suffering has been a common theme in the arts and religion probably since humans began talking to one another, for certainly recorded history is rife with it. Doctor Ghadirian includes the sciences and medicine in his well researched and carefully thought out treatise on one of life's paradoxes: that good can come out of bad experiences. The fabled silver lining to storm clouds has inspired hope for generations, but does it have any statistical justification? Yes, says the author, though more research will be needed to understand the mechanisms that underlay the process.
A-M Ghadirian is an award winning author, physician and psychiatrist, professor at McGill University's Faculty of Medicine. He is also a follower of the Bahá'í Faith, and this book is written from that theological viewpoint--namely, that there is a single Creator Who has provided progressive religious guidance over time, Whose creation is designed with the specific purpose of assisting in the perfection of human virtues.
Creative Dimensions of Suffering
is not just another fluffy, pop-culture self-help book. The author describes it this way:
"When we bring up questions of how suffering and creativity are interrelated, the answers become even more elusive. Traditionally, suffering has been perceived as a morbid experience, a black hole of human existence that always imparts fear and anxiety. If we explore this dark continent called suffering, however, we often find bright sides of it that have been the direct or indirect cause of great achievements in society....

"How is this possible? Why do some people succeed at overcoming their suffering while others succumb...? Is there a certain group of people who are more likely than others to have their creative potential released during or after ordeals involving suffering? Is there any pathway or mechanism that allows creativity to develop during adversity? Do genes or environment play a special role in overcoming adversity, or is there a unique relationship between spirituality and creativity? We don't have answers for all of these intriguing questions, but we will explore many of them in this book." p. 2
Eleven chapters and an extensive bibliography and footnotes explore the relationship between creativity and suffering. Firstly, the author defines creativity, suffering, and spirituality, then reviews studies on resilience, mood, mental illness, coping skills, neurological disability, vulnerability verses capability, change and transformation, the relationship of life traumas and crises to growth, and some spiritual dimensions of suffering and creativity.
Since there is a common perception of a fine line between genius and madness--and that all creative genius grows out of hardship--the author wanted to know if that was true. Using biography of accomplished artists, writers, poets, scientists and mathematicians, as well as personal experience in his own fields of medicine and psychology, Dr. Ghadirian gives his readers an interesting historical perspective on the many correlations between creativity and suffering. He is quick to point out, however, that many creative people are not mentally ill, physically or psychologically disabled, persecuted, or otherwise severely oppressed by life.
Survivors of the changes and chances of life, although the author does not use that term, do have certain traits in common, as do the ones who succumb to misery. History provides many examples of people who overcame mental and/or physical illness, providing evidence against the idea that mental illness always hinders ability to accomplish great things. "If pain and hardship are necessary for advancing to reach a goal, than perhaps creativity exists in conjunction with suffering as a way for attaining this goal." p. 77
Progress in medicine is illustrated by how "Many serious neurological disorders that, in the past, doomed a patient to utter hopelessness and disability are now viewed as opportunities for discovering latent potential that, with the help of science and technology, can be realized. This shows that human beings are highly resilient and have an inherent quality to compensate for disabilities, sometimes with astonishing endurance and creativity. The very act of coping with the distress of loss or disability in discouraging circumstances is a noble accomplishment and an act of creativity." p. 97
In his summary, the author points to an optimistic future:
"To experience life crises, whether in the form of physical violence or emotional affliction, carries meaning that affects an individual's attitude in dealing with future crises. Traditionally we have associated adversity and suffering with negative and destructive connotations. Culture and childhood education often reinforce such impressions, the results of which are fear and anxiety. This kind of impression of the dark side of suffering is partly understandable; as human beings we are vulnerable and can't avoid the pain and grief of facing loss or tragedy. But our education and socio-cultural beliefs underestimate human biological and psychological resilience and our potential to confront and possibly conquer many trials and tribulations. To sustain such an empowering vision and insight, a shift of consciousness needs to take place in our mindset to acknowledge possible positive and creative potential amidst adversity."
We need to keep looking for silver linings!
* I am not affiliated with the author or publisher, and purchased the book for personal use.
You Should Also Read:
Creativity
Calamity
Failing to Grow


Related Articles
Editor's Picks Articles
Top Ten Articles
Previous Features
Site Map





Content copyright © 2022 by Cheryll Schuette. All rights reserved.
This content was written by Cheryll Schuette. If you wish to use this content in any manner, you need written permission. Contact Cheryll Schuette for details.