Do Bahá'ís Believe in Extraterrestrial Life ?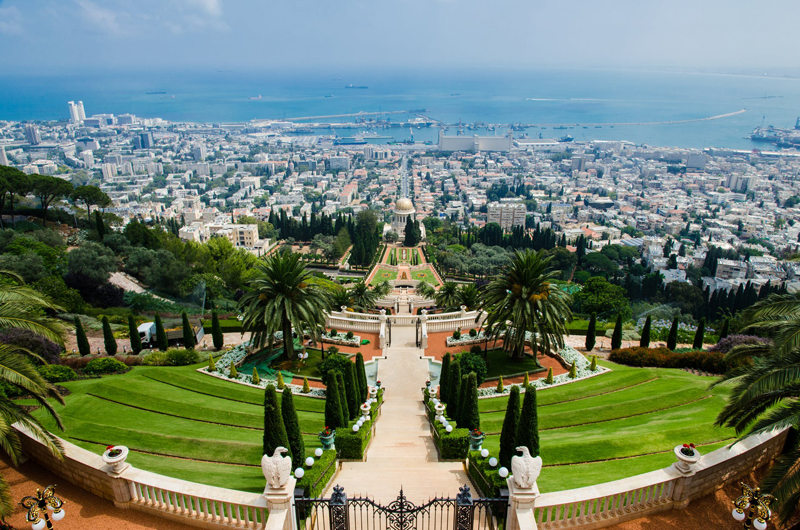 We are several generations of readers in my family, and all of us enjoy speculative fiction, non-fiction and discussions. There is ,however, a spectrum of religious choices among us, which results in firmly held convictions ranging from, "No, God only made humans," to "Why couldn't there be more to Creation than just this one planet?"
The Bahá'í Faith does have within its sacred texts several comments about the extent of God's creation--believers are firmly in the religious camp about where life comes from--that suggest non-terrestrial life is both possible and already existent. Bahá'u'lláh, the Prophet/Founder, says,
"The learned men, that have fixed at several thousand years the life of this earth, have failed, throughout the long period of their observation, to consider either the number or the age of the other planets. Consider, moreover, the manifold divergencies that have resulted from the theories propounded by these men. Know thou that every fixed star hath its own planets, and every planet its own creatures, whose number no man can compute." - Gleanings from the Writings of Baha'u'llah, p. 162
But He provides no details: "...the creatures which Bahá'u'lláh states to be found in every planet cannot be considered to be necessarily similar or different from human beings on this earth. Bahá'u'lláh does not specifically state whether such creatures are like or unlike us. He simply refers to the fact that there are creatures in every planet. It remains for science to discover one day the exact nature of these creatures." -
Lights of Guidance,
p. 478
Should we be anxious about either finding alien life or its finding us? "...Bahá'u'll'áh affirms that every fixed star has its planets, and every planet its own creatures. The House of Justice [planetary governing body of the Bahá'í Faith] states however, that it has not discovered anything in the Bahá'í Writings which would indicate the degree of progress such creatures may have attained. Obviously, as creatures of earth have managed to construct space probes and send them into outer space, it can be believed that creatures on other planets may have succeeded in doing likewise.
"Regarding the attitude Bahá'ís should take toward unidentified flying objects, the House of Justice points out that they fall in the category of subjects open to scientific investigation, and as such, may be of interest to some, but not necessarily to everyone. In any case, Bahá'ís have a fundamental obligation at this stage of the development of the earth's people, that is, the responsibility of spreading the unifying Message of Baha'u'll'ah." - from a letter by The Universal House of Justice, 1996 Aug 06, concerning Sabeans, UFOs, Alien Abduction and Genetic Engineering
Clearly, what the Bahá'ís are instructed to focus attention and energy on accomplishing is not First Contact with extraterrestrial beings, but rather the unification of humanity into one harmonious, human family on this planet. Believers must begin by developing their own good character, becoming the change they want to see in the world. Their religion promises that when they succeed,
"The enormous energy dissipated and wasted on war, whether economic or political, will be consecrated to such ends as will extend the range of human inventions and technical development, to the increase of the productivity of mankind, to the extermination of disease, to the extension of scientific research, to the raising of the standard of physical health, to the sharpening and refinement of the human brain, to the exploitation of the unused and unsuspected resources of the planet, to the prolongation of human life, and to the furtherance of any other agency that can stimulate the intellectual, the moral, and spiritual life of the entire human race." - "The Proclamation of Baha'u'llah, p. xii
At that point, no doubt, contact with extraterrestrials will be of greater importance than it is now, behind education, peace, equality, climate change, sustainable agriculture, and a host of other issues critical to human survival.
You Should Also Read:
What the Bahá'í Says about Evolution
The Purpose of Religion
Do Bahá'ís Worry?


Related Articles
Editor's Picks Articles
Top Ten Articles
Previous Features
Site Map





Content copyright © 2023 by Cheryll Schuette. All rights reserved.
This content was written by Cheryll Schuette. If you wish to use this content in any manner, you need written permission. Contact Cheryll Schuette for details.