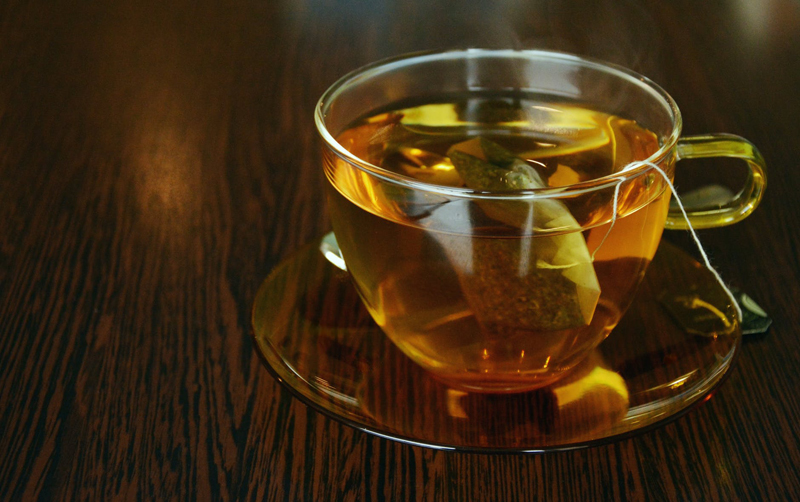 SAVORY TEA
A new trend in tea is savory teas. Savory or savory type teas appear to be the next frontier; a sippable food tea drink.

There are different types of definitions of what is considered "savory". The true dictionary definition of savory tea is an aromatic plant that falls into the mint family. It can be considered related to rosemary and thyme. Also noted savory is also used to mean a connotation, the opposite of sweet or salty.
The second layer of savory tea is that it is also the name of a true little shrub/ herb that is tiny standing about 15-20 cm tall that bears little red & white flowers. This plant blooms May through June and is used nearly exclusively in the preparation of pickles and usage in medical prescriptions.
Savory teas have also been used in many countries/ nationalities medicinally for hundreds of years.

The little shrub mentioned above has natural plant oils called carvacrol, cymol, borneol, linalool and natural tannin.

This new frontier of teas may not be on everyone's "my cup of tea" list just yet. There are several well-known companies that are now venturing into and have savory teas now in the supermarket. The need for people to continue to find health related type foods & drinks is now pushing savory teas into the forefront. They are intriguing and are a taste that needs to be acquired. Why? Don't most people just love black or green tea? Well savory tea as mentioned above are made from other plants and vegetables that are blended with black and or green teas.

One does not "expect" taking a large swig of tea and having it taste like veggies! How far off is it from a portable tea soup? When one includes vegetables with tea some may dub this a "tea soup" for sure! Lately though, savory teas are being embraced by foodie circles and top chefs.

Savory teas are being introduced by way of the chef's own definition of what they might think a savory tea is. That's why this category is not yet well defined. The supermarket savory teas are often blended with green or black teas to make creations with additives such as spices and roots. For example, cilantro, turmeric, curry, mustard, mint, ginger, cinnamon, lemon peel, dill, fennel, celery root, licorice and coriander. Now, savory teas then mix with things like fruits and vegetables to round out flavors such as, apple, spinach spice, tomato mint, carrots, chives, beets and cabbage.

One hotel in New York has a lounge called the Measure Lounge serves up "chicken tea", where Chef Vandenabeele will steep poultry parts with special herbs, spices and yolks then the next day he reboils and clarifies the liquid until it resembles tea. Yet another Chef in St. Louis pours nettle tea into chicken fat or another that will serve what he calls Oak Bacon Tea, he uses bacon and cold oak infused chips that after 12 hours are strained, seasoned with salt, he then adds a dollop of pork fat and then serves it in a dainty tea cup with lemon!

A fine example of a Japanese food specialty is called Ochazuke known as a "comfort food" is made by pouring hot tea on top of a bowl of rice seasoned with Nori and salmon flakes.

Perhaps savory tea is a precursor to cooking with tea or using tea bags filled with dehydrated tea to create simple sides dishes or antioxidant health soups all in one step!

Either way savory tea may be here to stay once the taste has been acquired in one way or another~

*Please remember while tea seems harmless, make sure you alert your doctor to any spices and or roots or herbs you add into your diet as they can affect prescription medications.



Related Articles
Editor's Picks Articles
Top Ten Articles
Previous Features
Site Map





Content copyright © 2022 by Mary Caliendo. All rights reserved.
This content was written by Mary Caliendo. If you wish to use this content in any manner, you need written permission. Contact Mary Caliendo for details.