North American Tea Production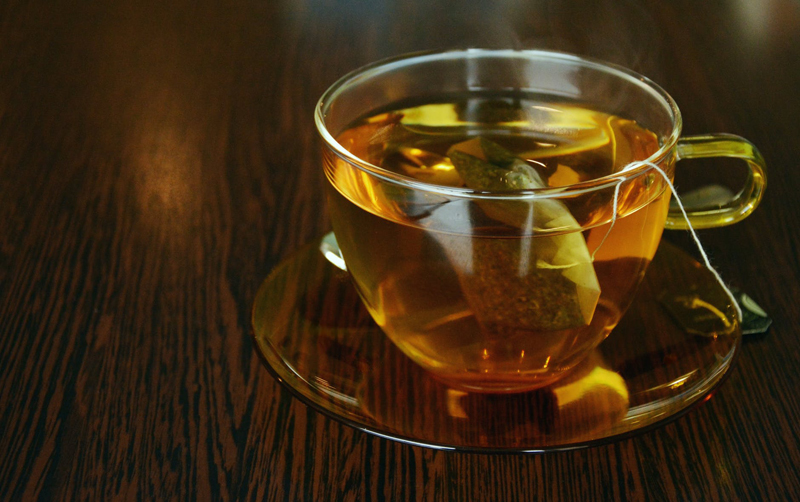 Could North America be tea's next farming frontier? Well it depends on who you are talking to.

Perhaps tea in a sense is already here on North American soil, alive and thriving.

According to TEAUSA (an organization to help regulate and monitor the tea industry), there are very strong sales for tea in the United States and in Canada. The forecast is that tea sales will double over the next five years by the top producers of the world.

So, comparing the numbers one could conclude that a once not so popular drink in North America is beginning to pick up in popularity on many levels.
People's needs and desires for health-conscious foods and drink, the convenience of the types of products and the developments of even more types of product, have the tea world buzzing.

Tea is considered to be an all- natural and an environmentally sound product. Tea is considered a renewable resource. The tea plant is naturally resistant to most insects. The oxidation process of a tea leaf is a natural process. These types of things are bonuses to farming and processing tea farms and plantations. So why aren't tea farms/plantations prevalent like corn, soy, or wheat is?

Well according to most of the research that is out there the North American climate and soils are a huge reason. The lower forty-eight states are considered not at all suitable for growing tea. Our west coast has the moderate temperatures, but wrong precipitation patterns. Tea plants need a hot and wet growing season. The Pacific Northwest and the southeast are hot and humid, and the gulf coasts have somewhat mild and subtropical climate patterns; making those areas a bit more conducive to tea farms. Tea by far is mostly grown within mountainous regions that are 3,000-7,000 feet above sea level. These areas are also super rich in acidic soils, and are half a world away.

Let's discuss what is here in North America regarding tea and tea farms, and a bit of interesting history on tea growth in America:

Tea came to United States in the year 1700, but nothing was ever grown from this. The first actual colonial cultivation of tea plants was recorded on Skidaway Island near Savannah Georgia in 1772, then approximately twenty eight years later, 1774 tea seeds were planted for the first time in The Trust Garden in Savannah.

America continued to grow and was harvesting other things like tobacco for example, tea reemerges in a big way in 1888, after nearly giving up, and Dr. Charles Shepard was successful and founded Pinehurst Tea Plantation in Summerville, South Carolina. Tea was successful there and the doctor passed away in 1915 but the tea plantation continued until forty years after his death.
In the early 1960's tea plants were transplanted from Pinehurst to a former potato farm not too far from Pinehurst on a large plantation in Charleston, South Carolina. At the same time located on Wadmalaw Island, called "low country" another very large plantation begins operation. It becomes wildly successful. It continues to grow and becomes what is known as American Classic Tea. It also becomes the first "mechanized" farm in the country.

Still functioning and with steady growth on 127 acres, it has a full working tea factory, gift shop and gives educational tours. In 1987, William Barclay Hall purchases the tea plantation. He studied tea in England. Then in 2003, Bigelow Tea purchased the tea plantation. Today, it is "run" by Bigelow but the American-grown tea grown on the Plantation is reserved exclusively for the making of American Classic and Charleston Plantation Teas.

Fast forward to today, tea farms are "popping up" all over. They may be known as "small batch" farms, Artisan farms, Niche tea, or even "greenhouse" teas. It is known that as of 2012 there are some 25 little U.S. tea farms (at least 9 were in Hawaii alone) 1 in British Columbia, and 1 in Vancouver Canada that were registered. (Today's figures may have this number doubling)

Alongside the little tea grower, are new groups to give these farmers voice; groups like United States League of Tea Growers, American Camellia Society, United States Tea Association and Canadian Tea Association. These groups will help encourage growing and production of tea in North America (and Hawaii).
There are many ways to grow, harvest and process tea. Consider the different types of tea when purchasing, is it seed grown, greenhouse grown, clone propagated, mechanized or non- mechanized picked? Is it a small batch grower with 25 or less plants, or a tea farm with over an acre of plants or a large 127 acre mechanized plantation?

Have fun exploring the world of tea. May you find the perfect cuppa.



Related Articles
Editor's Picks Articles
Top Ten Articles
Previous Features
Site Map





Content copyright © 2021 by Mary Caliendo. All rights reserved.
This content was written by Mary Caliendo. If you wish to use this content in any manner, you need written permission. Contact Mary Caliendo for details.