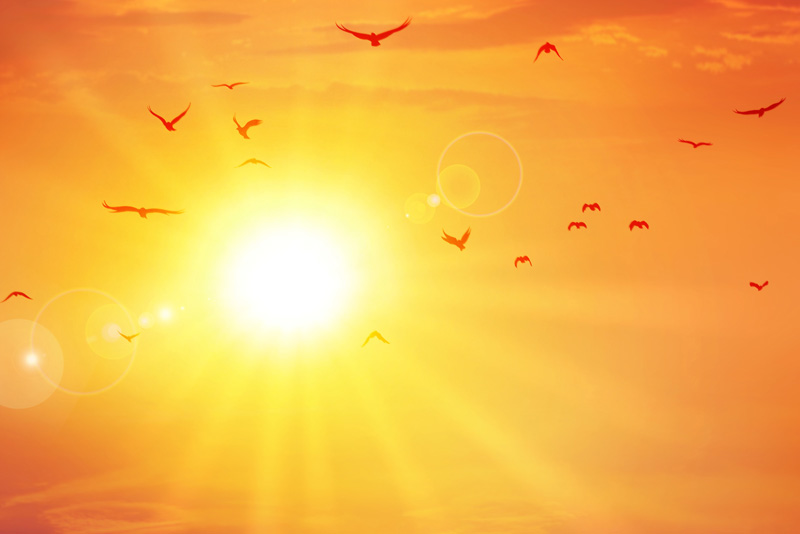 The memory verse for the week is,
"And we know that for those who love God all things work together for good, for those called according to his purpose.
Romans 8:28 ESV
Having heard this verse many times, I'm tempted to take it as a promise that everything will be good for the Christian. It's tempting to believe God will cause life to be easy and only good things will happen to me.
If I'm going to use a verse for comfort, I want to understand it as it is written. Breaking it down:

And we know
This is more than intellectual. It is a Spirit given certainty of the heart. I know because I have absolute trust in God's plan and in the reliability of his word.

that for those who love God
This is me. I love God. The first and greatest commandment, as recorded in Matthew 22:37 is; "You shall love the Lord your God with all your heart and with all your soul and with all your mind."
I don't obey this commandment perfectly, but I make every effort to keep God in first place in my heart, soul, and mind. And when I fail, I have the assurance of forgiveness and restoration.

all things work together for good
A synergy of all events in my life – working together for toward good.
It isn't me who causes things to work together. It is God, through his Holy Spirit, setting events in motion.

good – The good God desires for me is defined in Romans 8:29
"those whom he foreknew, he also predestined to be conformed to the image of his Son…"
Ultimately, I know I want to be conformed to the likeness of Jesus, but when it comes down to specifics…

Jesus was humble.
He left his throne in heaven to become a servant. He had great power, but he was gentle and patient.

Philippians 2:6-7 " though he was in the form of God, did not count equality with God a thing to be grasped, but emptied himself, by taking the form of a servant".

Jesus never sinned, but took the penalty for sin.
"For Christ also suffered once for sins, the righteous for the unrighteous, that he might bring us to God, being put to death in the flesh but made alive in the spirit," 1 Peter 3:18 ESV

What is good in God's eyes may be uncomfortable to me.


for those who have been called according to his purpose
"you were called into the fellowship of his Son, Jesus Christ our Lord." 1 Corinthians 1.9
I was called to salvation and am called for his purpose.
See also 2 Timothy 1:9 and 2 Thessalonians 2:13-14.
As I recite this verse, I remember: Everything happening may not fit my definition of good. There are difficulties, struggles, set-backs, and sorrow. But because of my love for God and the knowledge I have been called into fellowship with him, the events of life are harmonizing to bring everything into alignment with his perfect plan.
You Should Also Read:
Blessed Are Those Who Mourn
Faith in the Truth
Did Jesus Teach the Ten Commandments?


Related Articles
Editor's Picks Articles
Top Ten Articles
Previous Features
Site Map



Follow @LynneChapman
Tweet





Content copyright © 2022 by Lynne Chapman. All rights reserved.
This content was written by Lynne Chapman. If you wish to use this content in any manner, you need written permission. Contact Lynne Chapman for details.