Kindness, Clarity and Insight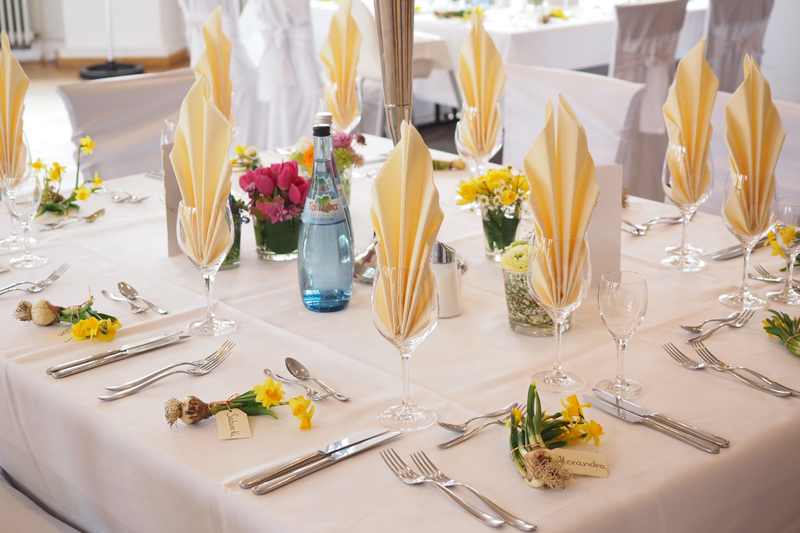 "Manners are a sensitive awareness of the feelings of others. If you have that awareness, it doesn't matter what fork you use." - Emily Post
Manners. Etiquette. Consideration for others. No matter the words you use, it means the same thing: consideration for how others feel when in your presence. Emily Post never wanted anyone to stress over where the drinking glasses go and which bread plate is yours. She made societal norms available to everyone so that they would feel less stressed and more comfortable in certain situations.
If those whom you come in contact with feel comfortable around you, your manners are impeccable. When people are at ease because you are considerate that they may not know (or care) which fork to use, your etiquette is formidable. Stick to being kind, having clarity about who you are and where you would like to fit in, and the insight to know the people you are with. That's all anyone needs to navigate the etiquette maze.
Kindness, clarity and insight are traits that, when used for the benefit of others, profits all parties involved. By possessing these traits, you can successfully grasp the social world's helm in a positive way.
Kindness is defined as "the quality of being friendly, generous and considerate".
Clarity is defined as "the quality of being easy to see or hear".
Insight's definition is "the capacity to gain an accurate and deep intuitive understanding of a person or thing".
Kindness is free and can easily be doled out in large measure. The elementary words "please" and "thank you" are kind words. A smile reflects kindness. The acts of giving, helping and assisting are kind. It's difficult to be rude to a kind person. Kind, happy people tend to deflect irritability, conveying good feelings to those they come into contact with. Being kind can actually benefit you, saving you time, money and heartache.
Clarity allows you to see where you are and what you want from a situation. By knowing what you want, you will communicate with those around you better. Speak with kindness and those you are conversing with have better clarity in understanding the person you are.
Insight keeps you in check. One may think that having insight into your situation allows you a certain amount of control OVER ir. While that may work well for James Bond, controlling your situation shouldn't be your primary objective. Insight keeps you from overstepping your bounds. It allows you the freedom to know that while your mother-in-law is a great cook, she doesn't want to be told how to improve her already amazing recipe. That insight will halt you from telling her that if she were to add this ingredient or delete another, her famous fried chicken will taste even better. The insight needed to keep yourself in check allows you to maintain a happy and healthy relationship with a woman whom you need in your corner.
Kindness, clarity and insight are traits which grow exponentially when used in large measure. Dole out these positive Karma-inducing acts and you'll enjoy the greatness left in your wake.
Quick Promotion: I have a new EBook available, "First Time Wine." This petite directive is a compilation of a few of my top wine etiquette articles. Please click here to download your copy:
First Time Wine
Thanks so much!!!


Related Articles
Editor's Picks Articles
Top Ten Articles
Previous Features
Site Map





Content copyright © 2021 by Lisa Plancich. All rights reserved.
This content was written by Lisa Plancich. If you wish to use this content in any manner, you need written permission. Contact Lisa Plancich for details.