Fresh Turmeric Pickle Recipe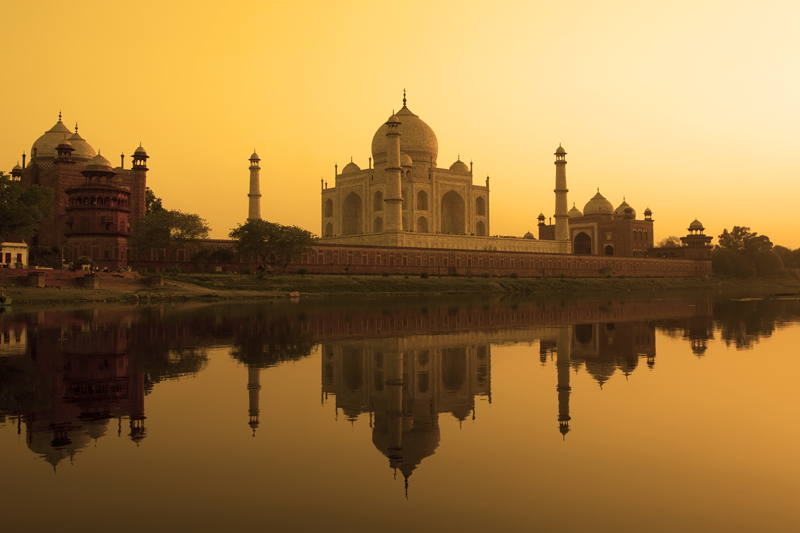 Indian pickles are an essential part of any traditional meal. They are unique in that they are pickled in oil instead of vinegar. They come in a wide variety of flavors and combinations and their tastes range from fiery hot to sweet and sour and everything possible in between. The possibilities are endless.
I absolutely love Indian pickles; they are a wonderful combination of various flavors such as sweet, sour, tangy and spicy all in one bite. My yummy Fresh Turmeric Pickle is a great addition to any Indian meal. This delicious pickle also tastes great in sandwiches, wraps & even on pizza!
I also suggest using pickling salt (instead of standard table salt or kosher salt) as it helps to extend the shelf life of the pickle. When making homemade pickles, always remember to use a sterilized cutting board, knife and glass jars. Also, never introduce water of any kind during the pickling process as that will result in quickly spoiling your finished product.
For a quick and easy homemade Indian pickle, you can use always use a store bought pickle masala which is readily available at any Indian grocery store. Always remember that home made pickles have a much shorter shelf life than readymade store bought pickles; they should be refrigerated and eaten quickly.
Do not be intimidated by the though of making Indian pickles. They are easy to make and very delicious. I encourage you try making them; you will be well rewarded.
Fresh turmeric pickle differs slightly from most other Indian pickles because the turmeric root must steep in the oil & spices for a few days or more before it is ready to eat. The duration depends on the age & tenderness of the fresh turmeric roots. Younger turmeric roots may be ready in 3-4 days while slightly older turmeric roots may take up to 1 week. The turmeric root should have softened slightly but still retain a little crunch.
Also, remember that turmeric is famous for its lovely yellow color - so yes, it will most definitely stain. So I highly recommend using disposable gloves when preparing the turmeric roots.
FRESH TURMERIC PICKLE (Kacha Haldi Loncha or Achar)
Yield: 2 medium glass jars
Ingredients:
1 lb fresh turmeric roots, peeled
½ cup pickling salt (to taste)
2 tbsp red chili powder (to taste)
1 tsp mustard seeds
pinch of asafetida (hing)
½ tsp fenugreek or methi seeds (coarsely ground, best method is by using a mortar/pestle)
juice of 1 lime (or lemon)
6 tbsp of oil (vegetable or canola), more if needed
Method:
Using a clean and sanitized cutting board and knife, cut the fresh turmeric roots into matchstick size pieces and set aside until needed.
In a large mixing bowl, combine the salt with the red chili powder and lime juice. Add the turmeric roots and coat thoroughly. Cover and set aside for at least 1 hour to allow all of the flavors to mingle properly.
In a seasoned wok on medium high, heat the oil and carefully add the mustard seeds. Be careful as the mustard seeds have the tendency to splatter and pop. Once the mustard seeds have stopped "popping", reduce the heat to low and add the fenugreek seeds & asafetida. Stir and remove the wok from the heat. Set aside to cool until needed.
When thoroughly cooled, add the seasoned oil mixture to the marinated turmeric roots. Mix well to combine and store in sterilized glass jars. The pickle will be ready in a week. Refrigerate and enjoy as a tasty accompaniment with any Indian meal.
VARIATIONS:
Feel free to add some julienned slices of fresh ginger, garlic or green chilies to the pickle.
You could also add some owa/ajwain (Bishop's Weed seeds along with the fenugreek seeds if you wish).
NEWSLETTER
: I invite you to subscribe to our free weekly newsletter. This gives you all of the updates for the Indian Food site. Sometimes, this newsletter has additional information on recipes that are not in the articles. Fill in the blank just below the article with your email address -
which is never passed on beyond this site. We will never sell or trade your personal information
.
You Should Also Read:
Fresh Ginger PIckle Recipe
Indian Pickle Recipes
Green Apple Pickle Recipe


Related Articles
Editor's Picks Articles
Top Ten Articles
Previous Features
Site Map



Follow @SadhanaGinde
Tweet



Content copyright © 2023 by Sadhana Ginde. All rights reserved.
This content was written by Sadhana Ginde. If you wish to use this content in any manner, you need written permission. Contact Sadhana Ginde for details.