LEMONS for Hearth and Home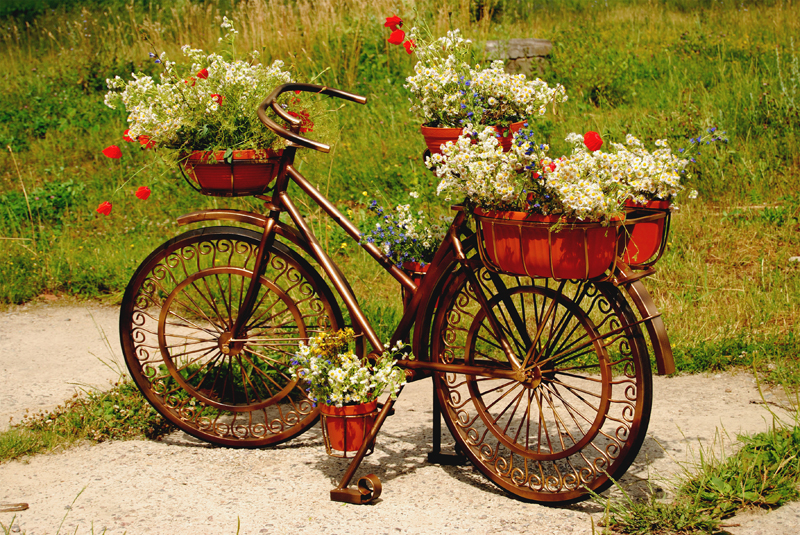 This article was inspired by my Granny's scrapbook … she had made it her business to collect as much as she could about the uses of lemons. What follows is the best of the ideas I found. I haven't tried them all but intend to do so - enjoy; and I hope you find something new … I certainly did!

Lemons help kill germs. Period. They are anti-bacterial and anti-viral break down many stains and kill germs and bacteria found everywhere in the home.

Use Lemons in the KITCHEN by:

**Preventing white vegetables and foods like rice, cauliflower, potatoes, parsnips and turnips from colouring when cooking. Just add a Tbsp. of freshly squeezed lemon juice to the simmering water – it will not affect the taste.

**Keeping fruits a vegetables that oxidise (turn brown when exposed to the air) – like bananas, avocado, apples, pears – fresh by sprinkling lemon juice over or adding lemon juice to the water bowl.

**Chrispening up limp lettuce by placing the separate leaves in a bowl of icy water and fresh lemon juice into the fridge for about an hour. Dry the leave in a salad spinner before use.

**Freshening up and cleaning out the fridge. Add the juice of 2-3 lemons to a bowl of warm water then mop out the empty shelves and racks with a soft cloth. Do the same on defrost day for your freezer. It will also get rid of stains and other dried liquids if they have not set.

**Using lemon juice to clean wooden kitchen utensils like rolling pins, wooden spoons, salad bowls and cutting boards properly and rid them of smells and stains from onion, garlic, chillies (etc.) and raw meat. This works well on plastic boards as well. Cut the lemon in half and rub it over the surface briskly and thoroughly. Leave for about 5 minutes then rinse off. Use this tip daily.

**Washing fruit and vegetables in strong lemon (or white vinegar) water. Scrub them off to get rid of residue pesticide sprays or wax. Wipe apples etc. dry before storing them or displaying them in the fruit bowl.

**Cooking, baking, flavouring, condiment-ing, sauce-ing, blending and decorating with luscious lemons. Recipes using lemon as a main ingredient abound as do myriads of others that use lemon juice or peel as an accompanying factor. Leave out the lemon and oh dear! I would guess that whatever you make will become ordinary.

Use Lemons for CLEANING by:

**Making lemon vinegar which when ready, you dilute with water 50/50 for a cleaner for surfaces like melamine, stainless steel, taps, marble, granite, linoleum, glass, mirrors, plastic and tiles. In a glass jar put the roughly cut up peels of 3 lemons and cover with cheap white vinegar. Leave it sealed in the cupboard for around 14 days, shake it gently now and again, and then strain it. It is this liquid that you will dilute to clean your surfaces. I make it weekly so I always have a fresh batch on the go and I use spray bottles for daily cleaning. You just have to try it to find out just how good it is.

**Using lemon vinegar or neat lemon juice to clean your hands – from smells from garlic etc. or from stains like mulberries or beetroot. Dip soak your hands in the juice for some minutes, rubbing, then wash them with warm soapy water, repeat as necessary.

**Cleaning Brass, polishing chrome or brightening aluminium with a lemon paste made of fresh juice and salt (or bicarb or cream of tartar). Coat the whatever and leave for a few minutes then wipe off completely with a wet cloth and polish dry. Repeat as necessary. This mix also works well with chrome taps and showerheads, it helps get rid of mineral ad soap deposits

**Bleaching whites and delicates by soaking them in a mixture of fresh lemon juice and bicarb for 30 – 60 minutes before washing, whether by hand or in the washing machine. Making a paste of juice and bicarb will help with sweat and collar stains and will get rid of mould and mildew stains as well. Drying your washing in the sunlight helps too.

Use Lemons for SMART HOUSEKEEPING by:

**Keeping closets and cupboards free from silver fishmoths and other creepy crawlies by making a lemon spice ball and hanging it on a string or placing it in a corner somewhere. Take a smooth lemon (Meyer is good) and stud it all over with cloves. Over time the lemon will shrink and dry out, but in between time will chase away goggas and make your home smell sweet. Reject mothballs or similar chemically unsafe products forthwith.

**Keeping pantry pests like moths, weevils and beetles and insects like flies, cockroaches and ants out of the kitchen or storerooms. Scatter slices of lemon peel in the places where they may be coming in and spray cracks and crevices with undiluted lemon juice as well. Insects hate it and it's a safe solution for all, especially if you have kids crawling around.

**Placing citrus peels (no flesh) at the bottom of your rubbish bins under the bin liner. They will help offset nasty smells. Replace them when they are completely dried out.

**Humidifying your home can work all year around anyway. Into a pot on your stove place lemon peels and let them slowly boil away. Check on the water levels regularly, I set a kitchen timer going to remind me. I have also done this with vanilla pods, cinnamon sticks and cloves ... all offer fragrances that are welcoming and refreshing.

**Microwaving a mixture of lemon juice and water (50/50) in a suitable micro-dish on high for 10 minutes and leave for 5 minutes while the steam condenses on the inside of the microwave. You should be able to just wipe away any stuck bits of whatever without much trouble, and it won't scratch surfaces.

**Freshening up any room like bathrooms, toilets or the scullery by slicing a lemon in half and leaving the fruit in a ramekin on top of a shelf. As it dries it freshens the air and the lemony fragrance is great. This also offsets pet smells and cat boxes. And speaking of homely winter nights, throw some lemon peels into your fireplace … nice.

What do you want your container garden to do?

................................................................................

CASUAL VISITOR … and just browsing? Why not sign up to the Container Garden newsletter? It won't matter what space or how many pots you have or even how much time you have to spend in your container garden; what will matter is that you get our reminders and good advice and ideas all in one interesting article.


You Should Also Read:
Lemon Trees in Containers
Fruit Trees for Containers
Topiary Containers


Related Articles
Editor's Picks Articles
Top Ten Articles
Previous Features
Site Map





Content copyright © 2023 by Lestie Mulholland. All rights reserved.
This content was written by Lestie Mulholland. If you wish to use this content in any manner, you need written permission. Contact Lestie Mulholland for details.