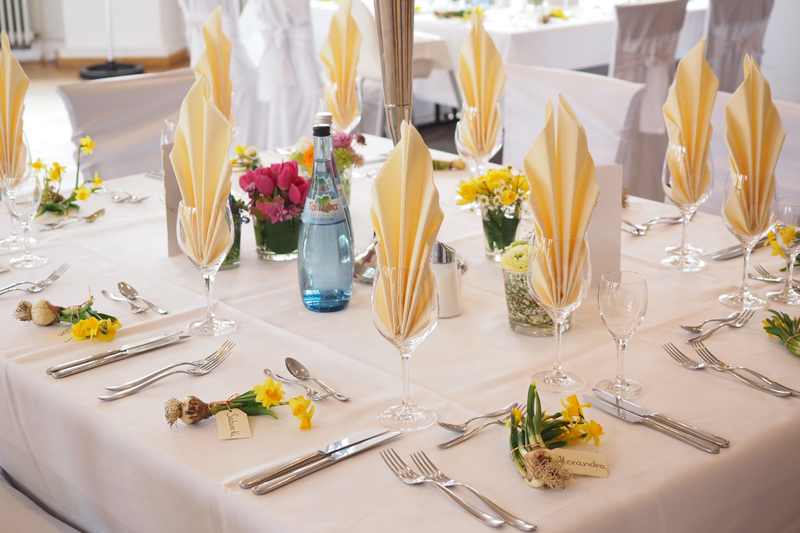 Dining al fresco is always a treat. While the sun is still lingering in our cloudlessly blue Summer skies, it's time to get outside and entertain while we still can.
First and foremost, think drinks. As guests arrive you will want to offer them something. Where will that offer take place? Are you going to send them out to the cooler stationed on the deck? Will your gardening bench serve double duty as a bar? Ice is key when outside and it's hot. This may create the need for two coolers and some water to sip as well as alcoholic beverages of choice. Also consider the under 21 crowd that my be there. Will kids want juice boxes or bottles of Gatorade? Did you encourage parents to bring something for their child to sip on?
Mingling and flow of traffic at your al fresco event should be thought out as well. From front door to outside seating, what's the route your guests will be taking? Where will appetizers and side dishes be placed? Do you want guests to have access to the pupus while the main course is being prepared? As for seating; guests, tables, chairs, umbrellas and side tables need considered. Will people have room to visit? Placement is key. If your deck is tiny and the grill is positioned on it, you may not have room for tables, chairs and bodies. Can tables move to the lawn, along with all the seating and people? Traffic flow may improve with this.
Speaking of side dishes, are your guests bringing some? Do you want those bowls and plates where the main course will be served? Are you going to have a buffet? Would you prefer just adding on lots of tables, end to end, and serve family style? These considerations prior to the party will make prep and flow much easier.
Finally, let's serve it up right. Remember that commercial where the stuffed garbage bag disintegrates and someone arrives to introduce their Hefty garbage bags? When it comes to dining outside, hefty is indeed better. If you are using paper plates, make sure they are sturdy. Utensils also need to hold up to more than just an overcooked piece of pasta. Will the guests be slicing into a flank steak? They will need a knife that can pull off the cutting and a plate that won't get sliced up?
Fire up the grill. Brew some tea and ice it down. Recline on the patio, deck or in the backyard. Where BBQ is involved, relaxed entertaining is expected. So keep it casual and take it easy. These are the breezy days of summer. No need to stress. With these easy steps you will be able to enjoy the season and your company.
Quick Promotion:
I have a new EBook available, "First Time Wine." This petite directive is a compilation of a few of my top wine etiquette articles. Please click here to download your copy:
First Time Wine
Thanks so much!!!


Related Articles
Editor's Picks Articles
Top Ten Articles
Previous Features
Site Map





Content copyright © 2023 by Lisa Plancich. All rights reserved.
This content was written by Lisa Plancich. If you wish to use this content in any manner, you need written permission. Contact Lisa Plancich for details.