Attending a Summer Outdoor Party?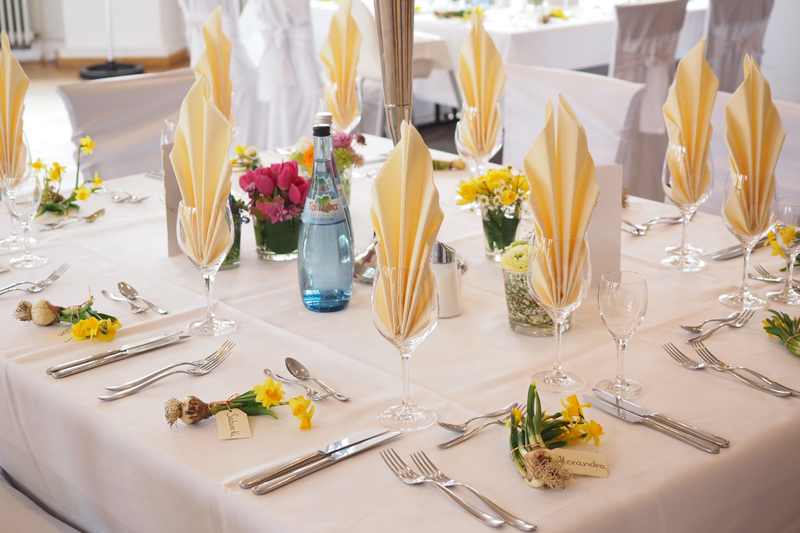 Dining al fresco is always a treat. While the sun is still lingering in our cloudlessly blue summer skies, it's a great opportunity to get outside while we still can. Enjoy the next gathering at your friends' house by being a great guest.
Aside from arriving on time, for goodness sake bring something. No really. I discuss this all the time, in countless blogs. Sadly, I'm forever stymied when someone shows up with a plastic quart container of Albertson's potato salad. And a bottle of water...opened...and they are drinking it. And nothing else.
Seriously? Nothing against potato salad. Especially Albertson's potato salad. The item is not the point. The reality is that there are four of you in your party. Your contribution to the gathering isn't enough to cover just those who tagged along with you. And what is the host going to serve the potato salad in? Did you bring a serving spoon or will the host have to peel off the plastic lid and find a spoon that will work?
Really, truly, if a side dish is asked of you, bring one. And not one that will just feed you. I promise the host isn't going to make just one hot dog for themselves. Please don't stop at just the side dish you are bringing. Always tote along something to drink. Then consider your kids. Unless this is a children's birthday party, don't assume that there will be more than water for young ones.
In addition to food contributions, always clean up after yourself. This is a summer outdoor gathering at your friends' home. You aren't in a restaurant, so don't leave your half consumed cup of beer in that red Solo cup on their antique piano. When you are done imbibing, dump out your beer and put it in the trash. If you set your drink down and have decided it's time for you to leave, find your beer (or at least someone else's empty cup) and toss it. Then make sure your plate and utensils are properly disposed of as well. If the garbage is over flowing and there is no room for your plate, don't stuff it in. We are adults. Offer to take out the trash, or to at least get another bag for garbage. If the wind picks up and napkins begin to fly, pick up one of two as you are walking across the lawn. Please don't walk on them to be smushed into your friends' lawn.
If you decide to drink, don't over indulge. If you opted to not bring anything to contribute to the drinking supply, you really shouldn't overdo it. You are there to have a nice time and be part of a group experience. There's no reason to drink too much because if you do, you can't recall the conversations you had.
Finally, try not to be wasteful. If you see some amazing cuts of ribs and steak, don't load up your plate and then get too full to finish. It's heartbreaking to see tons of rib eye being tossed into the trash because "Bruno the Beef Eater" wanted to taste everything but had no intention of finishing anything.
Labor Day and the remaining days of August are great excuses to get outside and hang with friends. Dining al fresco is always a treat. It's time to enjoy the company of your friends out of doors while we still can.
Quick Promotion: I have a new EBook available, "First Time Wine." This petite directive is a compilation of a few of my top wine etiquette articles. Please click here to download your copy:
First Time Wine
Thanks so much!!!


Related Articles
Editor's Picks Articles
Top Ten Articles
Previous Features
Site Map





Content copyright © 2023 by Lisa Plancich. All rights reserved.
This content was written by Lisa Plancich. If you wish to use this content in any manner, you need written permission. Contact Lisa Plancich for details.