Paganism and Self Development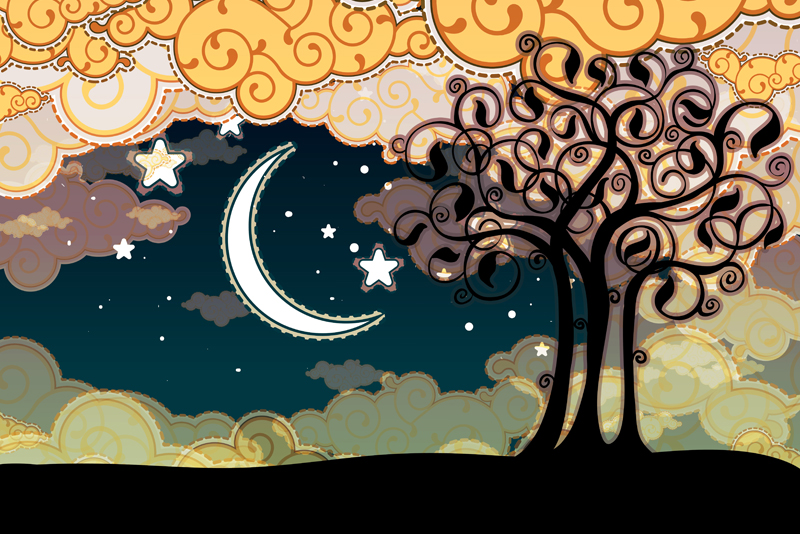 A key part of most spiritual paths is that of self development, but many practitioners are unsure of what this means. One thing I keep hear at spiritual gatherings and psychic fairs are questions on how 'spiritually advanced' the querent is. One false assumption is that the more psychic and magickal skills a person has, the more developed spiritually they must be. This is most definitely not the case as I have known, and known of, people with innate and nurtured abilities in this area that have negative personalities that would cast a shadow in a sealed coal cellar. Some even claim to be "enlightened", right up to the point where something happens, or someone upsets them, whereupon they show their true nature. That's just the individual practitioners, the problem becomes even more pronounced when people gather together either for informal groupwork, or as a more formal coven.

In the years I helped out at my local Pagan shop I saw many covens form and disintegrate within the space of a few months, several of them not even making it to their second Esbat! Even those that carried on for a while descended into mayhem due to differences in personalities and dissimilar agendas. In both the group and individual cases there was little attempt to learn or share self improvement skills. While in the groups even the people who ran them or lead the ritual side of things seemed to have little knowledge or experience of how to integrate individual minds, let alone the group one.

In earlier times most Pagan practice was in the form of group work, with individuals being guided when needed by more experienced members or those with specialist skills. With Paganism's Shamanic roots practitioners would encounter what we today would call psychological issues within a framework of a common culture and worldview. Specific complexes and attitudes would be reframed within traditional lines and rituals or specific actions would be used to help the person through the situation or to develop coping mechanisms appropriate to their time and place.

Today, with the fragmentation of traditions and beliefs on a number of levels the old methods can be outdated or otherwise rendered ineffective. Instead of looking for new approaches more in tune with the here and now many groups try to use the old models without understanding the background behind why they worked. Traditional mystery lodges and covens today draw extensively on various branches of psychology and psychotherapy, especially those with Freudian roots. Whereas most long-established Pagan practices tend to be based more on the archetypes of the Jungian worldview and quantum mechanics. Unfortunately many of the people coming together to make up a coven or other working group tend not to have any background in psychology or even check to see if their fellow members have the same aims and interests as the group was set up for.

This was brought home to me when I started exploring Pagan culture in my home town of Portsmouth (UK) back in the 1980's . Several of the highly-regarded figures of the 'scene' at that time all remarked that I was the first Magick user they had met who did not want to rule the world, which I found both amusing and surprising. As I became more familiar with the Pagan groups, and helping out at a local Pagan shop, I began to see that for many people Paganism was more about escaping from reality than self-development. As part of my personal path I had developed a deep interest in Buddhism, especially the Chan style which became known as Zen Buddhism in Japan, because of its meditative aspects, and Taoism because of its connections with nature. Both the individuals and groups seemed more driven by the ideas of developing 'superpowers' than integrating their personal natures or finding connections between their personality and the energies in nature.

It was only when I was a Visiting Pagan Chaplain that I was able to see how effective the structure of Paganism was in helping people improve themselves. Prisons in the UK have one permanent on-site Chaplain, usually Anglican, and several visiting Chaplains of various spiritual paths from mainstream ones to the lesser-known, including Humanist pastoral support. All of us were there not only for the inmates, but for the staff too. Because of this focus there was little conflict between different beliefs due to this common task.

In my ministry I focussed first on mindfulness and self management, since most of the inmates were there because of poor impulse control. Meditation formed the base of this starting with the simple focussing on the breathing building up to twenty minutes a day to steady and harmonise the mind. I also encouraged them to keep a dream diary so that they could start to understand their own inner symbolism. With this as a base I then tailored the training to the person, introducing 'safety catches' akin to the "Lore of Threefold Return" since they were morally challenged to various degrees- hence their being in prison.

Other challenges of them being incarcerated included the limitation placed on the items they could own, and a regular turnover in the prison population. The latter was a protocol to make sure that security was not compromised but it meant that I had to teach people in such a way that if they were moved on suddenly they could still continue their spiritual practice and self improvement under their own steam. The lack of tools was actually a help in this as it meant that I had to help the person build their own resources within them, and understand the principles behind the techniques we were doing. By using hand positions for the Athame, pentacle, chalice , and incense- plus coloured symbols for other tools- it meant that even with no physical equipment they could still connect with the Divine and practice magick to aid them on to a more positive lifestyle.

As part of their training they also adopted personal standards. This seemed to work extremely well as, unlike morals, they were more understandable to the inmates. Also by creating their standards themselves they seemed a lot more capable of adhering to them. In all the time I was a visiting Pagan Chaplain the people I worked with seemed to benefit from their training and, I hope, go on to a crime-free life.
You Should Also Read:
Lore of threefold return


Related Articles
Editor's Picks Articles
Top Ten Articles
Previous Features
Site Map





Content copyright © 2022 by Ian Edwards. All rights reserved.
This content was written by Ian Edwards. If you wish to use this content in any manner, you need written permission. Contact Ian Edwards for details.